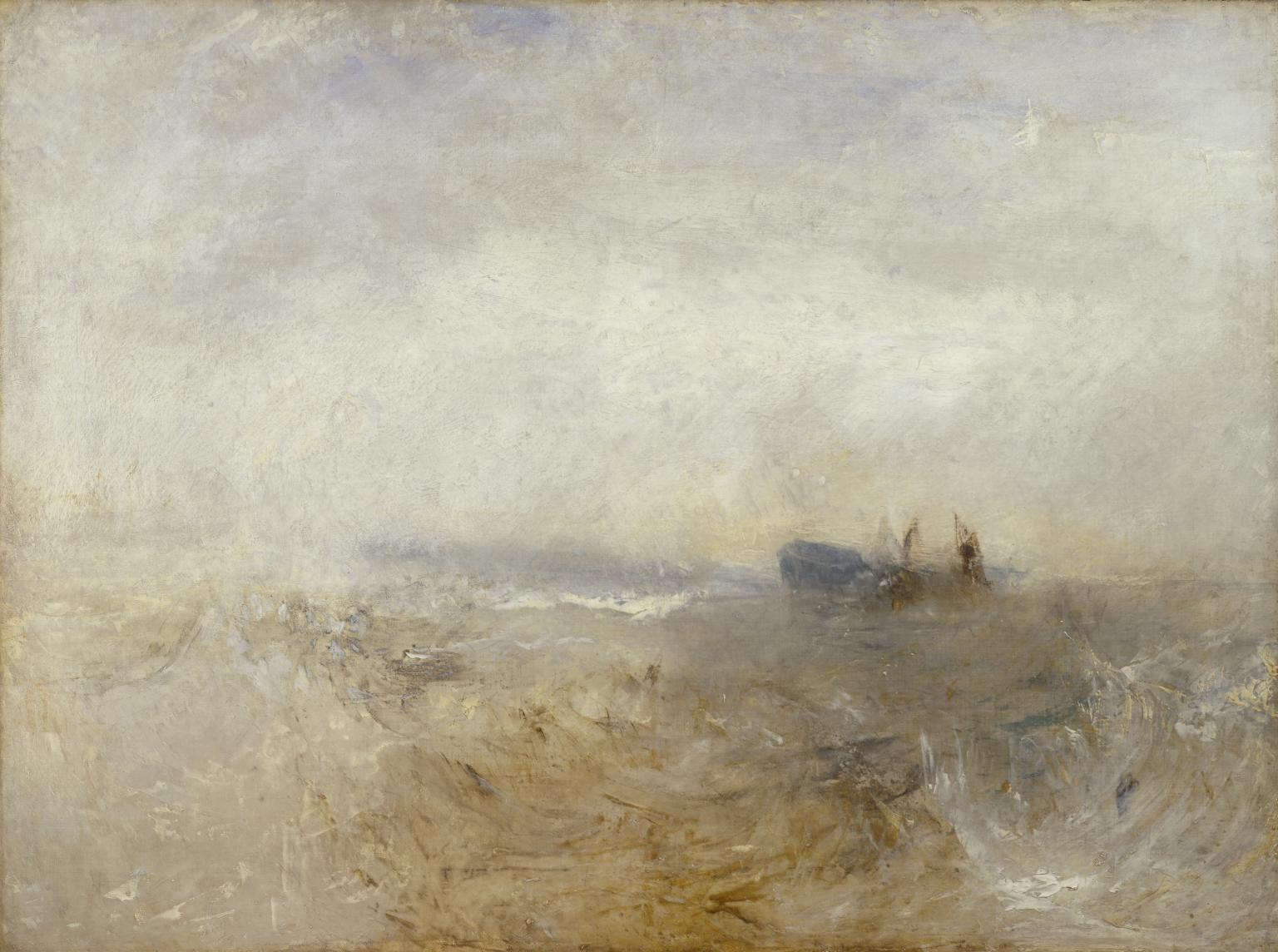 A Wreck, with Fishing Boats by Joseph Mallord William Turner (1775-1851). Exhibited c. 1840-45. Oil on canvas, 914 x 1222 mm. Courtesy of Tate Britain (Accession no. N02425. Accepted by the nation as part of the Turner Bequest 1856). Click on image to enlarge it.
Commentary from Tate Britain Online (2004)
Turner made many of his later seapieces powerfully immediate and disorientating by not including any foreground or landscape reference points. This absence of traditional framing devices immerses the viewer more directly in the tempestuous scene.
Here, the paint suggesting the white crests of the waves is vigorously applied, often with a palette knife. In the distance you can see the sails of one or two smaller boats alongside the bluish hull of a much bigger wrecked ship, possibly recalling an incident Turner witnessed off the coast of Kent.
Other Turner Shipwrecks
Stormy Sea with Blazing Wreck

. Plate

Slave Ship

.
---
Last modified 14 May 2016