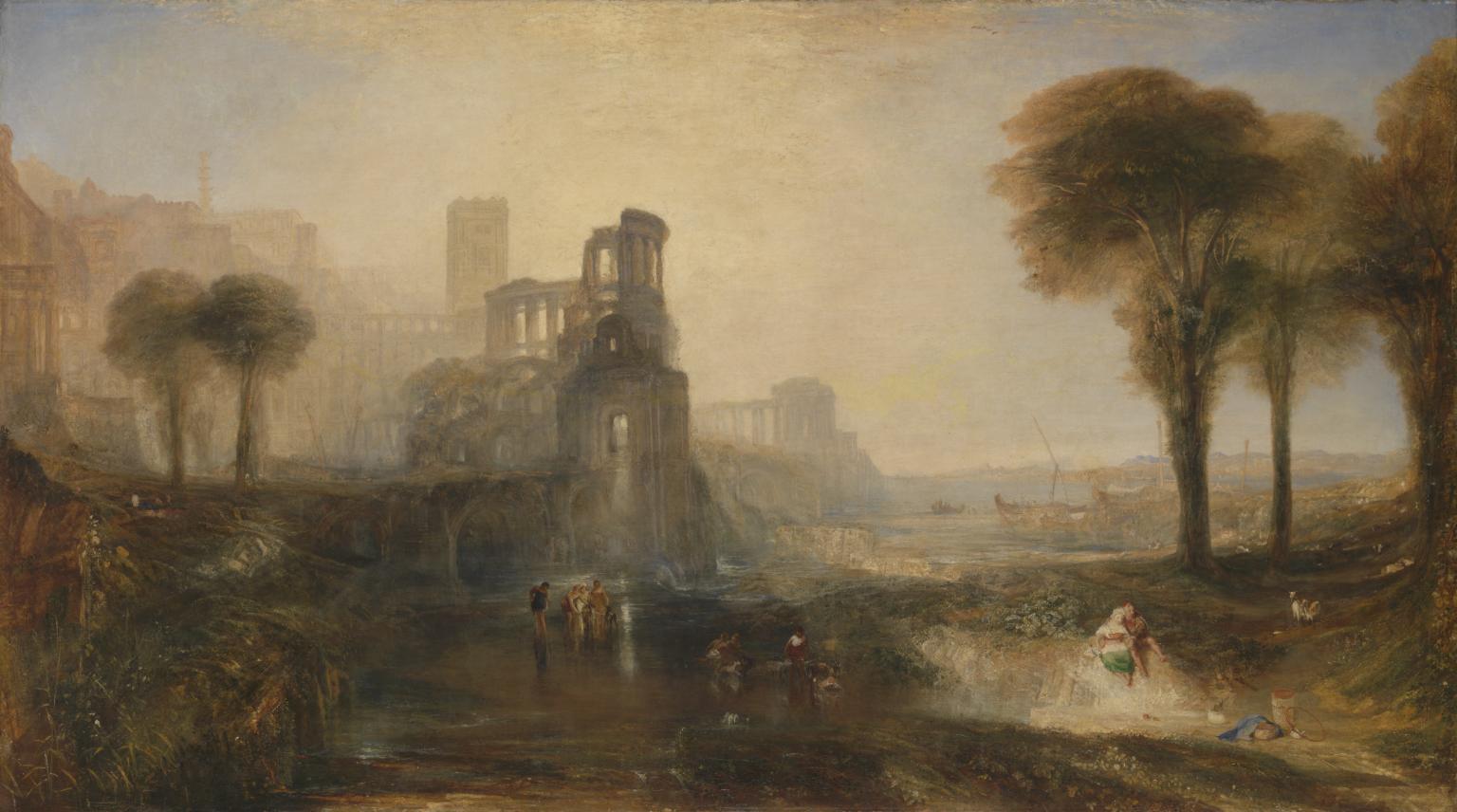 Caligula's Palace and Bridge by Joseph Mallord William Turner (1775-1851). Exhibited 1831. Oil on canvas, 1372 x 2464 mm. Courtesy of Tate Britain (Accession no. NO0512. Accepted by the nation as part of the Turner Bequest 1856.) Click on image to enlarge it.
Commentary from Tate Britain Online
The subject of this painting is an episode from the ancient writer Suetonius's 'Life' of the Emperor Caligula. Confounding a prediction that he would no more become emperor than ride across the Gulf of Baiae with horses, Caligula constructed an artificial floating bridge of boats which he then crossed with a chariot. Turner has depicted the bridge as a solid construction. It has, however, like the adjacent palace, fallen into ruin and decay. The picture was widely admired in 1831. The Times described it as 'one of the most beautiful and magnificent landscapes that ever mind conceived or pencil drew
See Tate Britain Online for full catalogue entry, including provenance, exhibition history, critical reception, and bibliography.
---
Last modified 16 May 2016