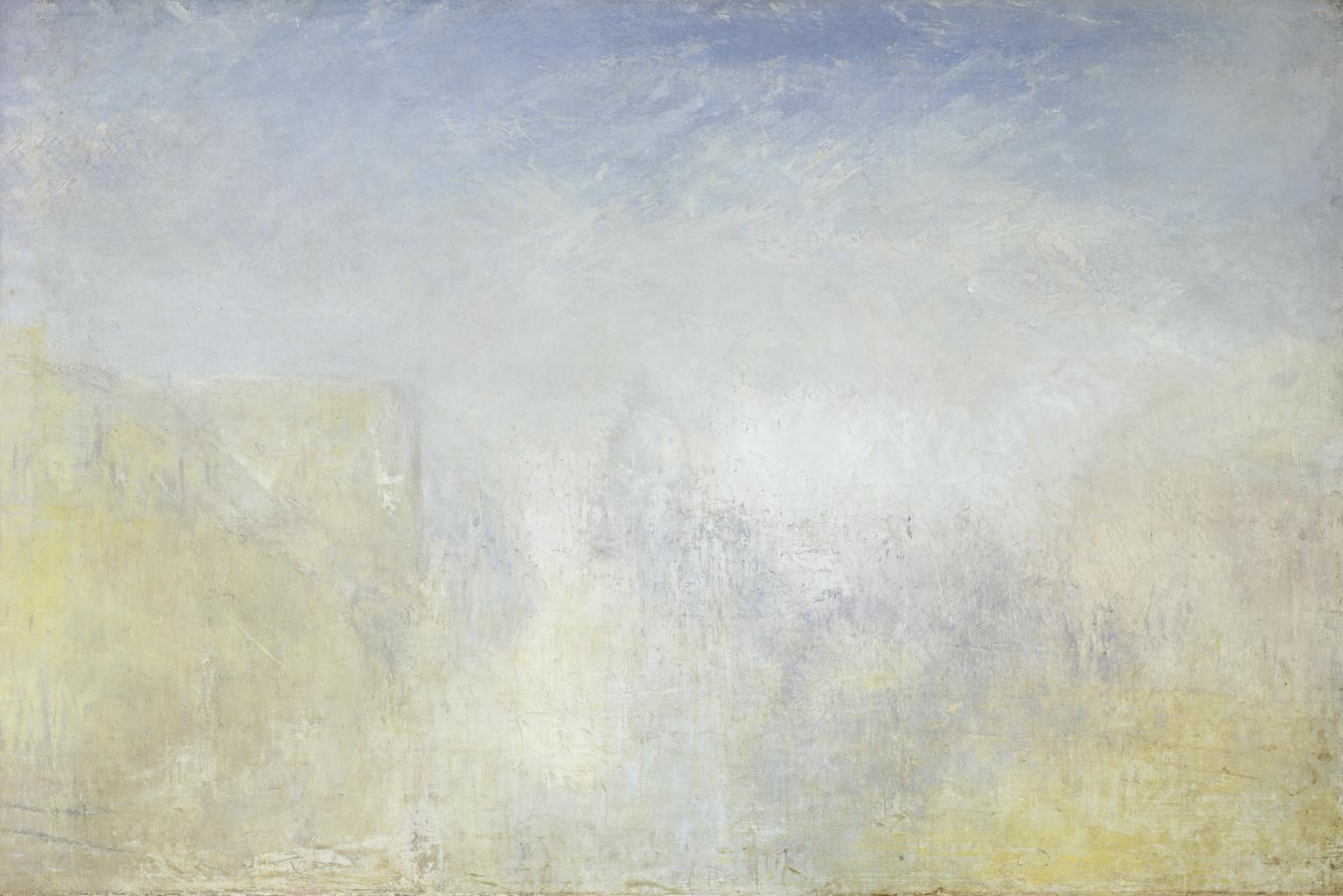 Venice with the Salute by Joseph Mallord William Turner (1775-1851). c.1840–5. Oil on canvas, 622 x 927 mm. Courtesy of Tate Britain (Accession no. NO5487. Accepted by the nation as part of the Turner Bequest 1856.) Click on image to enlarge it.
Commentary from Tate Britain Online (2004)
This is one of a few paintings of Venice which Turner may have begun in the hope of generating commissions. It remained unfinished. It shows the lower end of the Grand Canal, with the dome of the church of Santa Maria della Salute shimmering in the afternoon light. Of the pictures Turner painted in his last years, it was his images of Venice that were least controversial and most popular with collectors.
Other paintings of Venice by Turner
---
Last modified 16 May 2016