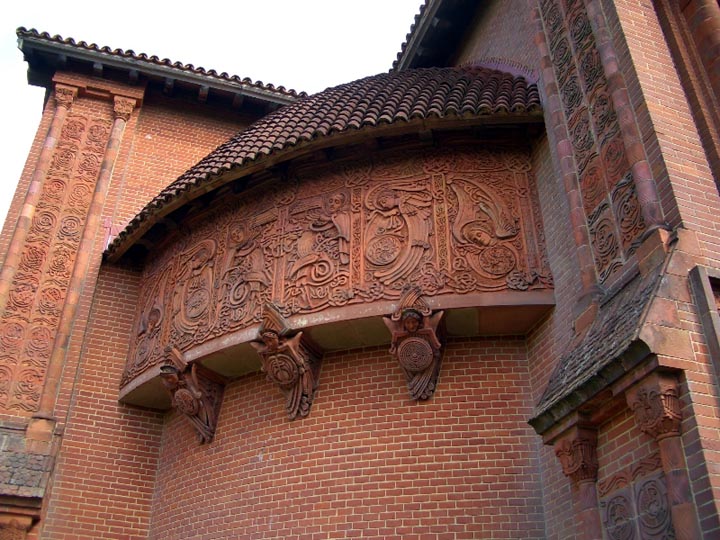 Exterior View of Wall, Compton Cemetery Chapel, Compton, by Mary Seton Fraser Tytler Watts and citizens of Compton. 1898. Photograph by Jacqueline Banerjee.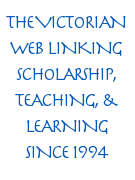 Indoors and out the burial chapel is covered with mystic symbols. The great frieze running round the outside walls suggests in symbolical ways the idea of the Way, the Truth, and the Life. Scenes of angel faces look down, and there is a charming band of faces in the triple arch of the doorway. [Mee, p.80]
Related Material and other views of the chapel
Reference
Arthur Mee, ed. The King's England: Surrey: London's Southern Neighbour. London: Hodder and Stoughton, 1938.
---
Last modified 28 August 2006