Various Denominations Attittude toward Hymns
The Hymn as a Literary Form
Political and Social Contexts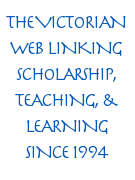 Authors
[See also authors of individual hymns listed below.] .
Individual Hymns
Bibliography: E-Texts and Resources
The Canterbury Dictionary of Hymnology. Ed. J.R. Watson and Emma Hornby. Web. 6 June 2020.
A Collection of Hymns, for the Use of the People Called Methodists by John Wesley (HTML at CCEL)
Heber, Reginald. The Poetical Works. Boston: Little, Brown, 1853. [available at Internet Archive/Google.]
Bibliography: Secondary Materials
Brawley, Benjamin. History of the English hymn. New York: Abingdon Press, c1932.
Hutchings, Arthur. 'J. B. Dykes: Amateur or Professional?' Bulletin of the Hymn Society 138, 8.12 (1977): 209-15.
Tamke, Susan S. Make a Joyful Noise unto the Lord. Athens, Ohio, 1978.
Watson, J.R. The English hymn: a critical and historical study. Oxford: Clarendon Press; New York: Oxford Univ. Press, 1997.
---
Last modified 6 June 2020