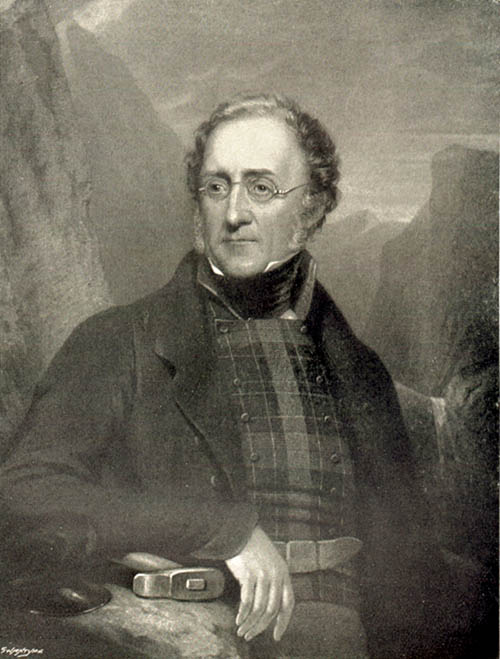 Henry Thomas de la Beche (1796-1855) was born in London and spent part of his early childhood on his parents' slave plantation in Jamaica. After being ejected from the Royal Military College at Marlow for stirring Jacobin sentiment among the cadets, he set up a household at Lyme Regis in 1812. A tour of Scotland and the north of England inspired him to study geology. He joined the Geological Society of London in 1817, an association that would prove crucial throughout his career.
In 1819, de la Beche married Letitia Whyte and with her set off on a tour of the continent that brought him into contact with leading scientific figures, most importantly Georges Cuvier whose influence would prove enduring. Closer to home, de la Beche's network of friends included the paleontologist William Daniel Conybeare and his neighbor, Mary Anning, the famous "fossil-finder of Lyme Regis."
De la Beche was elected to the Royal Society of London in 1823. In 1830, he published Sections and Views Illustrative of Geological Phenomena which included forty plates by de la Beche. This was followed by Researches in Theoretical Geology in 1834.
A talented draughtsman, he was also responsible for Duria antiquior, an 1830 watercolor rendering of ancient Dorset and its inhabitants that was widely circulated in lithograph form.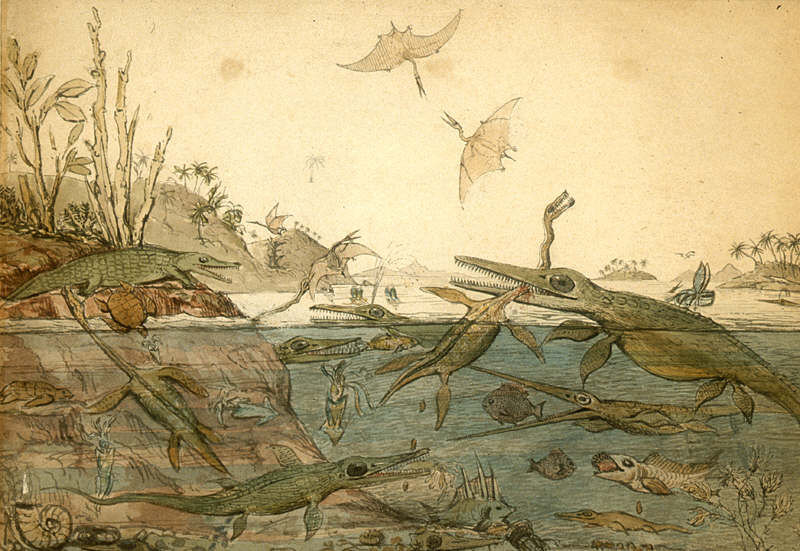 Henry de la Beche, Duria Antiquior (A More Ancient Dorset), 1830. Click on image to enlarge it.
He participated in the "Great Devonian Controversy" of the late 1830s, and worked for many years on the Geological Survey of Great Britain. He was knighted in 1842. In 1847, he was elected president of the London Geological Society. In 1855, the Society awarded him the Wollaston medal. He died later that year in London.
Further reading
Secord, J. A. "Beche, Sir Henry Thomas De la (1796-1855)." Oxford Dictionary of National Biography. Online ed. Oxford: Oxford University Press, 2004. Accessed 21 Apr. 2015
---
Last modified 21 April 2015