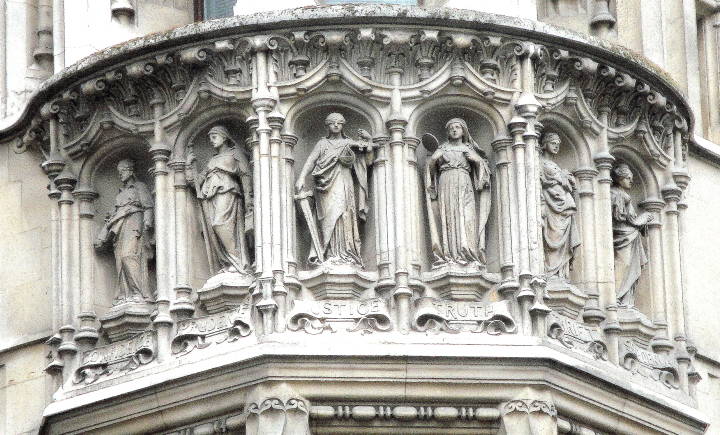 Architectural Sculpture on 13-15 Moorgate (former Metropolitan Life Assurance building). William Silver Frith. Stone. 1890-93. The statues read from left to right: Confidence, Prudence, Justice, Truth, Thrift and Self-Denial. On King's Arms Yard, they read: Self-Denial and Thrift. At the north end of the building, they read: Truth and Justice. Located on the west side of Moorgate Street, at the junction with King's Arms Yard.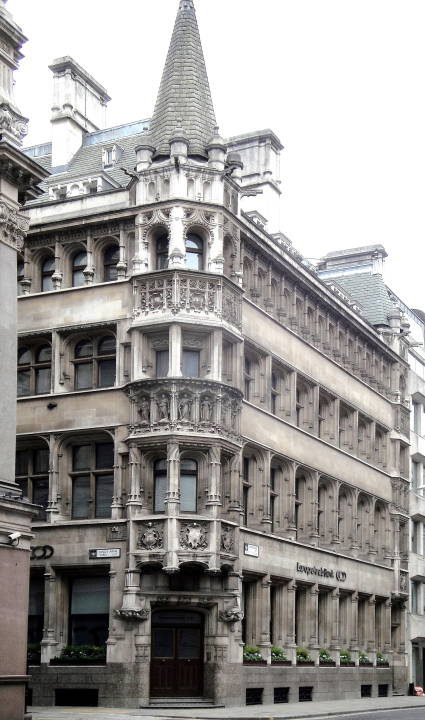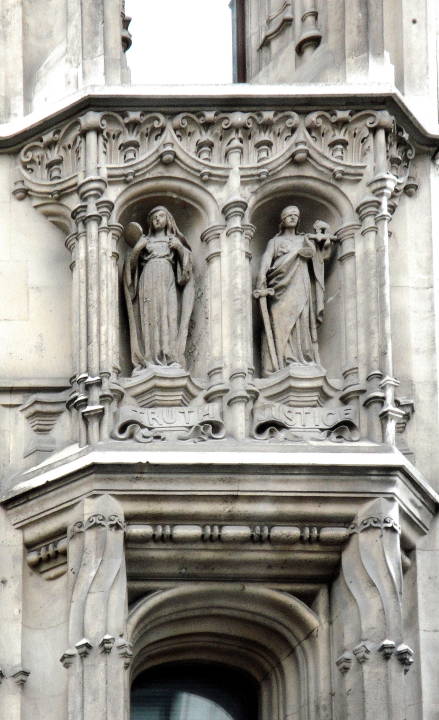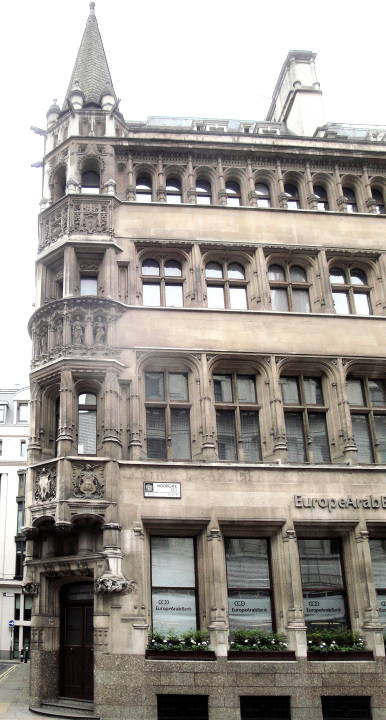 Two views of 13-15 Moorgate surrounding Truth and Justice. [Click on these images and those below for larger pictures.]
The virtues represented by each of Frith's statues, whether the sculptor's responsibility or that of his client, the Metropolitan Life Assurance company, embody the problematic nature of a secular iconography applied to temples of capitalism. Ruskin, of course, had no trouble at all listing the attributes of what he took to be England's true object of worship, the Goddess of Getting-on: partridges for lack of courage and so on. And when the Victoria & Albert wanted to create a pantheon of British artists, sculptors, architects, and designers, many of the choices — Gainsborough, Constable, Turner — seemed obvious, though to be sure, some of the medieval examples seem as much a matter of myth as history. Choosing representative great men in the Carlylean fashion worked very well in the case of the V&A as it did on Sir William Tite's Royal Exchange, whose worthies appropriately include include merchants, financiers, and entrepreneurs like Sir Hugh Myddleton, Sir Richard Whittington, and Sir Thomas Gresham. Another successful approach to secular iconography for architectural sculpture appears in choosing to depict the details of a specific trade, such as Benjamin Creswick did on the wonderful Cutlers Hall frieze. Another, more complex approach takes the form of representing a wide number of professions and occupations as Thornycroft did in two ways on Institute for Chartered Accountants, the first in the form of a frieze as realistic depictions of specific crafts and occupations, the second in the form of symbolic figures, such as Shipping or Railways over windows.
In contrast, to embellish commercial buildings with allegories of abstract virtues can have mixed results, in part because, as we see on the Metropolitan Life Assurance building, viewers cannot always tell to whom the virtues supposedly apply. Yes, one does want one's insurance company to invest one's payments with confidence, and especially with prudence. One also wants it to tell the truth, but justice seems a little odd as an attribute, truth or honesty being what's needed. But exactly to whom does thrift and self-denial apply — to the customers, to the insured, not, one assumes, to the company? The individual statues are quite attractive, though giving truth a mirror, an attribute also almost universally assigned to vanity and Venus seems unfortunate.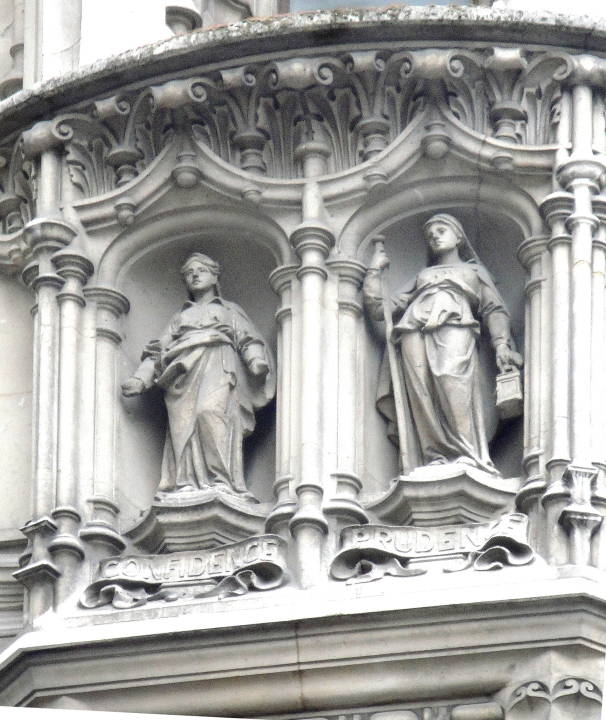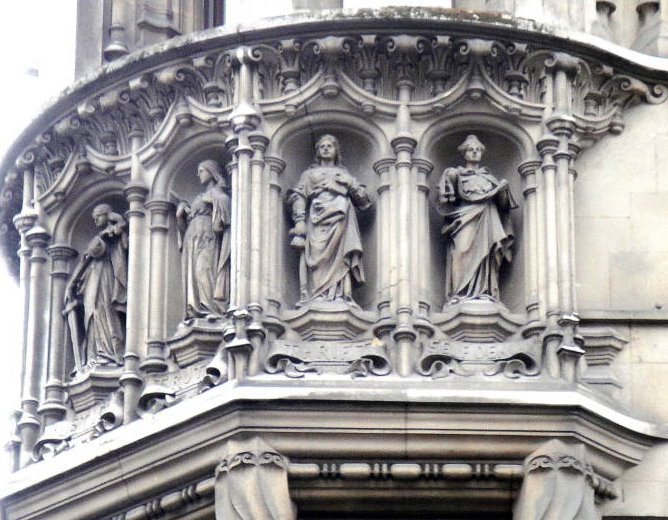 Left: Confidence and Prudence. Right: Facing Self-Denial and Justice with Truth and Thrift at the left.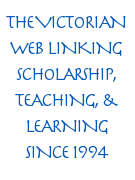 Related Material
Photographs and caption by Robert Freidus. Formatting and perspective correction by George P. Landow. You may use this image without prior permission for any scholarly or educational purpose as long as you (1) credit the photographer and (2) link your document to this URL in a web document or cite it in a print one.]
Bibliography
Ward-Jackson, Philip. Public Sculpture of the City of London. Liverpool: Liverpool University Press, 2003.
---
Last modified 2 July 2011