Biography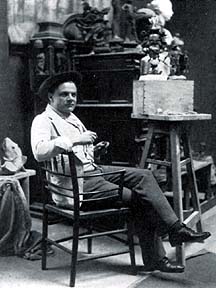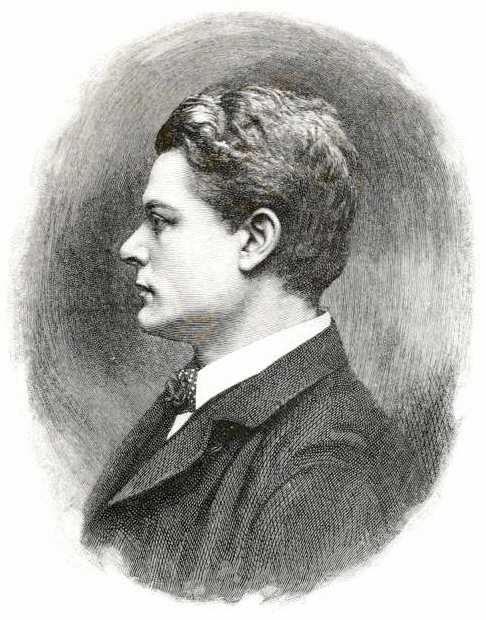 Gilbert studied under J. E. Boehm, and in 1875 went to Paris, entered école des Beaux Arts and studied under P. J. Cavelier for 3 years. 1878 moved to Rome, from there sent The Kiss of Victory to R.A., 1882; Perseus Arming to Grosvenor Gallery, 1882; and Icarus to R.A., 1884. On advice from Leighton returned to England, 1884. In 1887 completed Fawcett Memorial, also Queen Victoria Memorial, Winchester. Obtained commission for Shaftesbury Memorial Fountain (Eros) in Piccadilly Circus, unveiled 1893. Mayoral chain for Preston, 1888; John Howard Memorial, Bedford, 1894; Clarence Tomb, Windsor, 1892-8, completed l926; Whippingham Screen, 1896; Memorial to Lord Arthur Russell, Chenies, 1898. Appointed Professor of Sculpture at R.A., 1900. Declared bankrupt 1901 and in 1903 went to live in Bruges; resigned from R.A., 1908. Executed many statuettes often incorporated in large compositions, also goldsmith's work and medals.
An artistic leader who had enormous influence, he was unpractical about money and unhappy in his relationships with patrons. Returned to England 1926. Received commission for Alexandra Memorial, completed 1932. Resumed membership of R.A.
A.R.A. 1887, R.A. 1892, M.V.O. 1897, Knighted 1932. [British Sculpture 1850-1914, p. 24.]
Works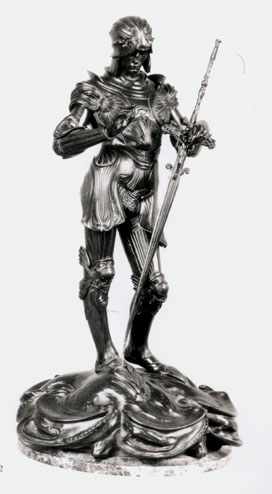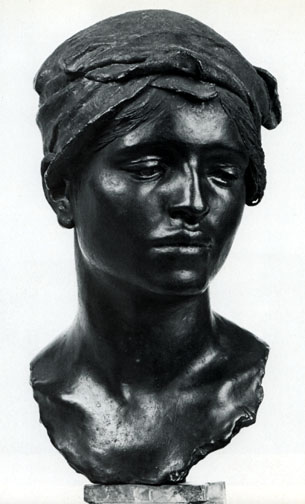 Portraits
Bas Reliefs, Medals, and other metalwork
Works attributed to Gilbert
Bibliography
Beattie, Susan. The New Sculpture. New Haven: Yale University Press, 1983.
British Sculpture 1850-1914. A loan exhibition of book and medals sponsored by The Victorian Society. London: Fine Art Society, 1968.
Bury, Adrian. Shadow of Eros: A Biographical and Critical Study of the Life and Works of Sir Alfred Gilbert, RA, MVO, DCL. London 1954.
Dorment, Richard. Alfred Gilbert. New Haven: Yale University Press, 1985.
Dorment, Richard. Alfred Gilbert Sculptor and Goldsmith. Exhibtion Catalogue. London 1986.
Dorment, Richard. Victorian High Renaissance. Minneapolis: The Minneapolis Institute of Arts, 1978.
Hatton, Joseph. The Life and Work of Alfred Gilbert RA, MVO, LLD. Easter Art Annual. London 1903.
Macklin, Alys Eyre. "Alfred Gilbert at Bruges." The Studio. 48 (1909): 98-117.
Read, Benedict. Victorian Sculpture. New Haven: Yale University Press, 1982.
Spielmann, M H. British Sculpture and Sculptors of To-Day. London, 1901.
---
Last modified 12 February 2021