Introduction
Mary Grant, once described as "one of the busiest of lady-sculptors" (Spielmann 161) was born in Kilgraston, Perthsire, Scotland into a distinguished family. She was a granddaughter of the seventh Earl of Elgin, and had an aunt, Mary Anne Grant, and an uncle, Sir Francis Grant, who were artists. The latter was particularly successful as a portrait painter, and indeed became President of the Royal Academy, and Trustee of the National Portrait Gallery. Benedict Read points out that such a background would have been especially helpful for a woman sculptor, who might have had some "natural disadvantages" in a profession that required a degree of physical strength, and was then a "virtually all-male preserve" (78).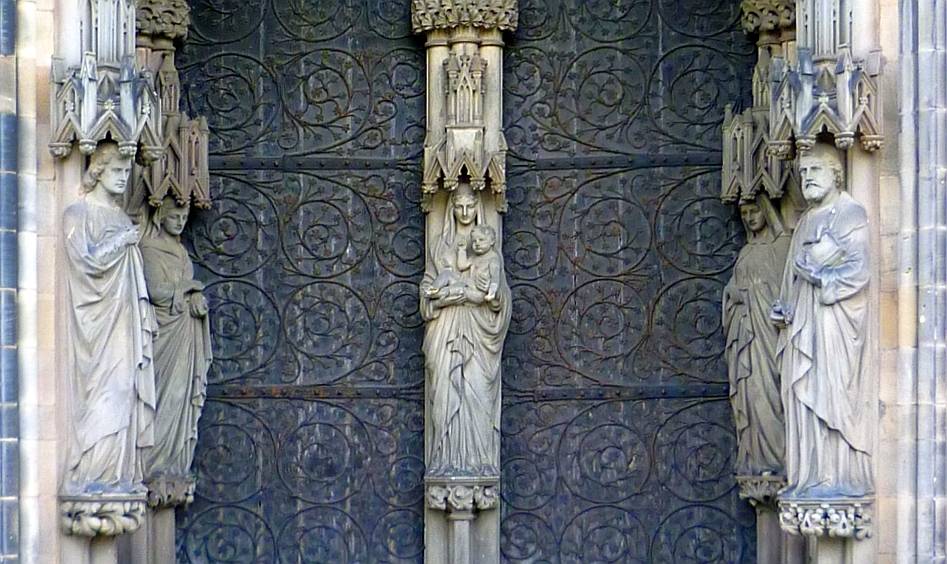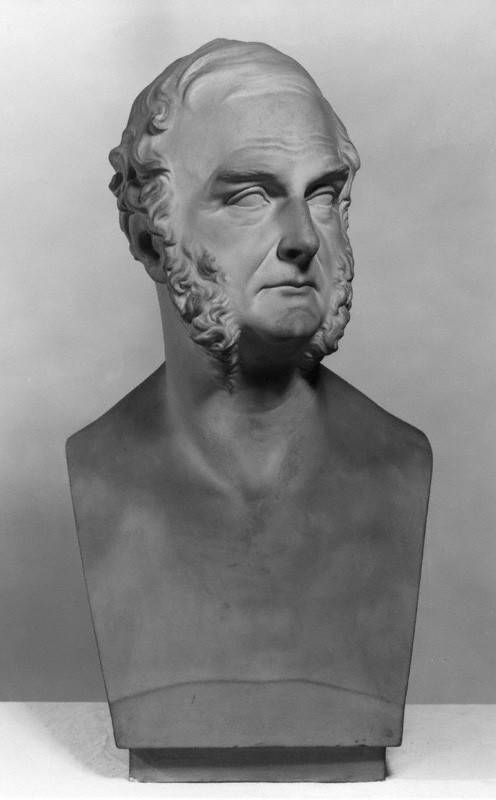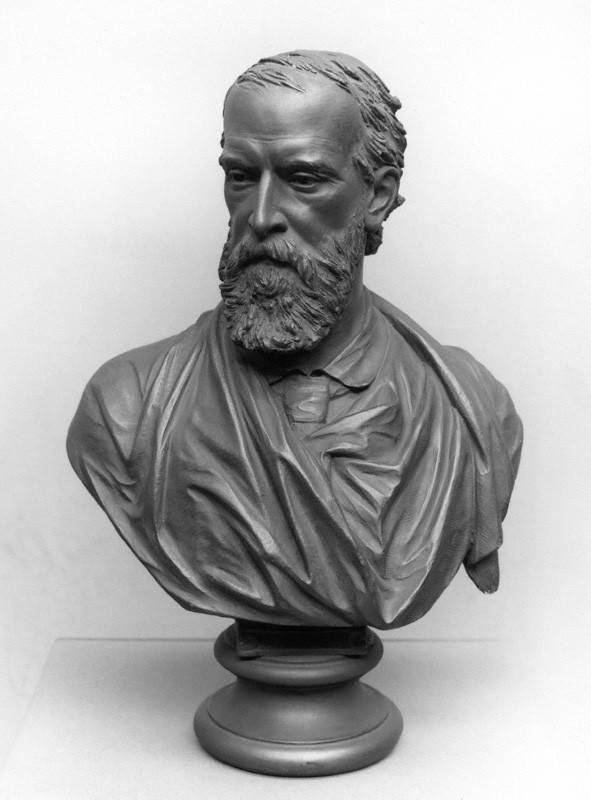 After taking up sculpture in the 1850s, Grant studied in Florence, then with John Gibson in Rome. After a further period in Paris she set up a studio in London in the late 1860s, where she worked under the direction of John Foley. She later visited America. Spielmann writes:
Her portrait work includes "Queen Victoria, " for India; the "Duke of Argyll," "Sir Francis Grant, P.R.A.," "Georgina, Lady Dudley," and, finally, the bronze bust of "Mr. C Parnell, M.P., " her last contribution to the Royal Academy, to the exhibitions of which she had sent since 1870. The "Mr. Gladstone," completed in the early part of 1901, was not publicly shown. Chief of Miss Grant's decorative work are a number of figures on the West Front and Porch of the Cathedral of Lichfield, as well as for the screen of Winchester Cathedral, and the marble reredos in the Cathedral of Edinburgh. The memorials comprise the relief of Dean Stanley for the Royal private chapel at Windsor Castle, and the bronze relief of "Mr. Fawcett, M.P." (161-62)
She was perhaps best known for medallion reliefs like the latter, and received a number of important commissions from aristocratic families in India as well as Scotland, and from the Queen herself. The ecclesiastical work mentioned" by Spielmann is also acclaimed. In placing her work, Spielmann adds that she "has generally been identified with the school to which her master Foley belonged" (162). Recent research has shown that like many other sculptors, she employed professional help for plaster-moulding, for several years using the Italian Fernando Meacci (c.1836-1893), who lived near her in Chelsea, and also worked for Alfred Gilbert and Edward Onslow Ford. Grant died in Chelsea in 1908. — Jacqueline Banerjee
Works
Bibliography
"Miss Mary Grant." Mapping the Practice and Profession of Sculpture in Britain and Ireland 1851-1951. University of Glasgow History of Art and HATII, online database 2011. Web. 26 April 2013.
Read, Benedict. Victorian Sculpture. New Haven: Yale University Press, 1982. Print.
Simon, Jacob. "Fernando Meacci." National Portrait Gallery. Web. 26 April 2013.
Spielmann, M. H. British Sculpture and Sculptors of Today. London: Cassell, 1901. Internet Archive. Web. 26 April 2013
---
Last modified 26 April 2013