Biography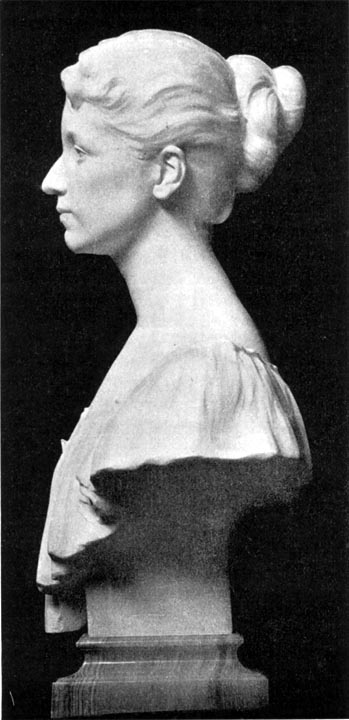 Born in Cardiff, son of a woodcarver. Studied with his father at Cardiff Castle under the direction of architect William Burges. In 1882, came to London as assistant in Thomas Nicholl's Lambeth workshop. Studied at Lambeth School of Art; then went on to R. A . Schools and won Gold Medal and Travelling Scholarship in 1889. Worked under Rodin in Paris, 1890-91 and received honourable mention at Paris Salon, 1892, and Gold Medal, 1901.
Works include: figures and groups with a wide range of subject -- realistic, poetic and religious; also monuments, eg.: equestrian figure of Edward VII in Liverpool; Viscount Wolseley, Horse Guards Parade; and Prince Christian Victor at Windsor. Memorials: Sir Arthur Sullivan in St. Paul's, 1902, and Marquess of Winchester, 1905.
A.R.A. 1899, R.A. 1909, Knighted 1911, Hon. A.R.I B A. [British Sculpture 1850-1914, p. 26.]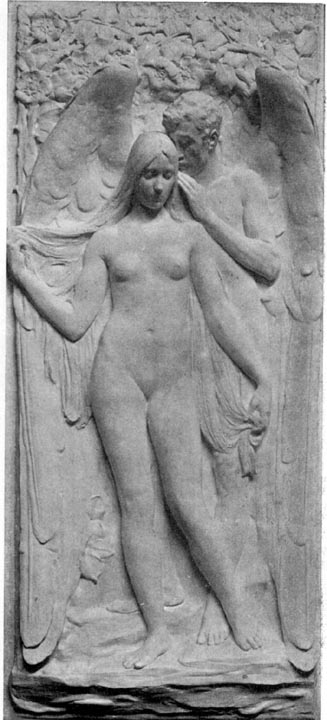 Literary, Mythological, and Religious Subjects
Monuments and Portraits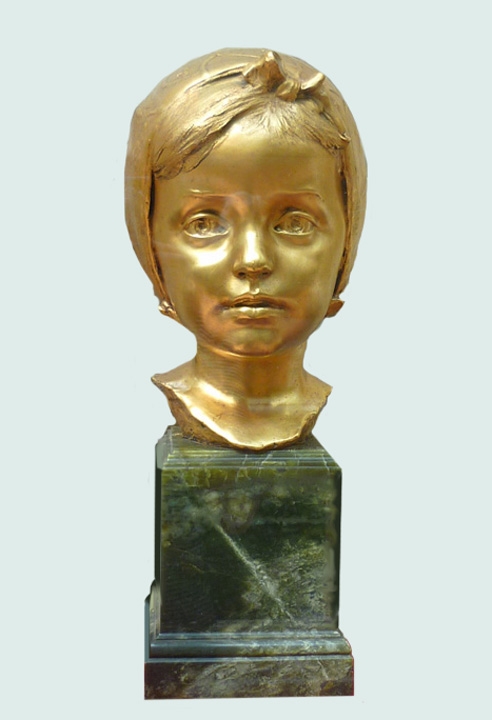 Miscellaneous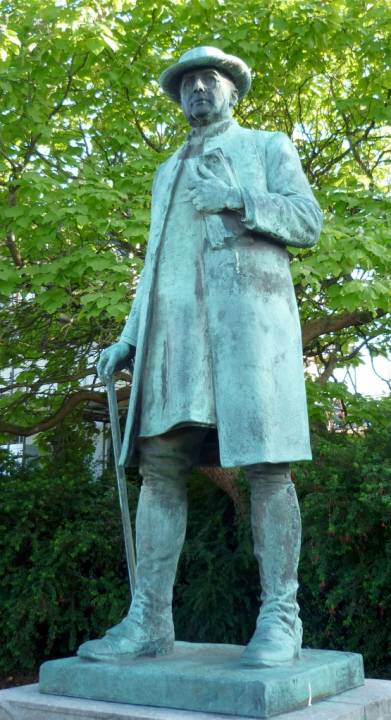 Medals
Materials not illustrated
A Girl Binding Her Hair

("a large nude figure" —

The Studio

Morpheus

Drinking horn with dragon stand

illustrated in the 1898

Academy Architecture and Architectural Review

)
Bibliography
Beattie, Susan. The New Sculpture. New Haven: Yale University Press, 1983.
British Sculpture 1850-1914. A loan exhibition of sculpture and medals sponsored by The Victorian Society. London: Fine Art Society, 1968.
Gibson to Gilbert: British Sculpture 1840-1914. Exhibition catalogue. London: The Fine Art Society, 1992.
Baldry, A. L. "A New Associate of the Royal Academy: W. Goscombe John." The Studio. 18 (1899): 115-20.
---
Last modified 14 February 2021