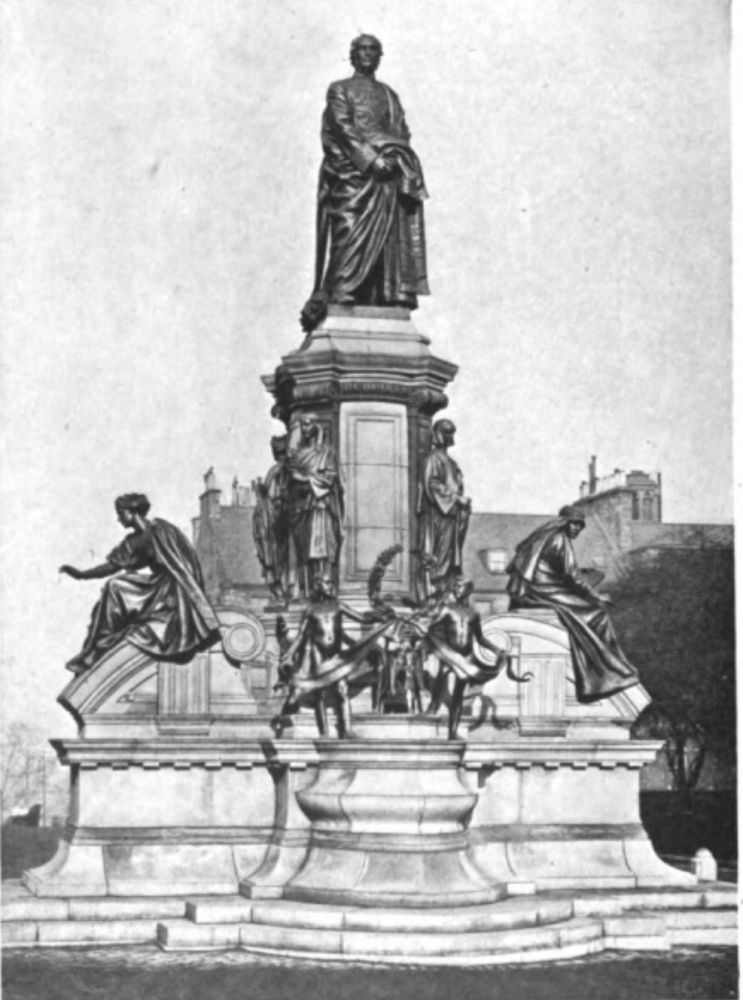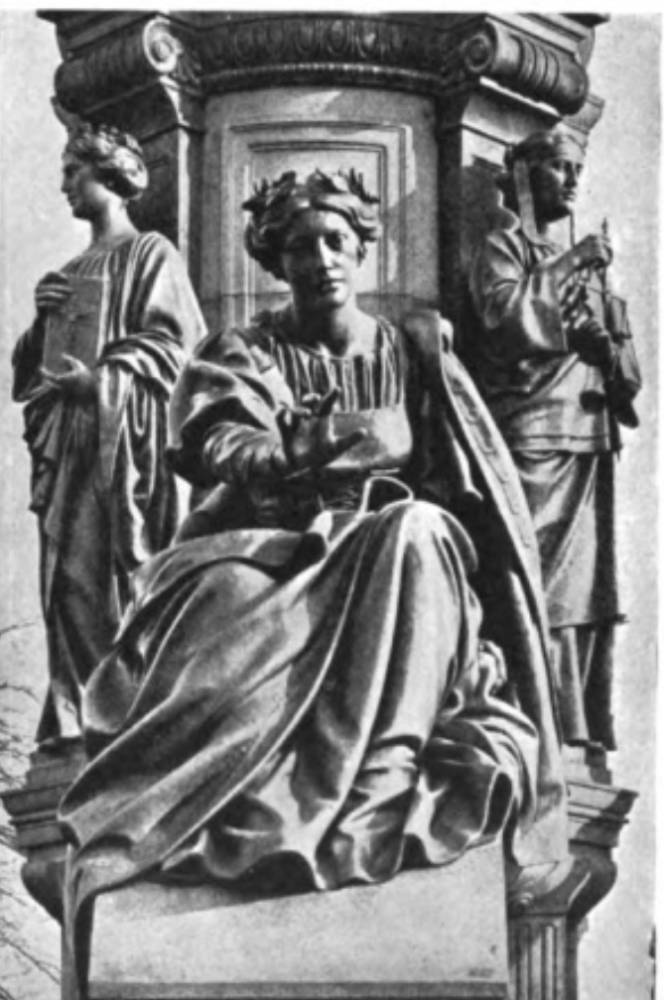 Left: The Gladstone Memorial by James Pittendrigh MacGillivray. 1917 [?]. Right: Eloquence. Bronze on unpolished red granite base. St. Andrew Square, Edinburgh. Source: International Studio 61 (1917): 132-33. [Click on images to enlarge them.]
Commentary from the 1917
International Studio
The architectural base — a soft shade of red unpolished granite — as well as the statuary was designed by the artist, and the modelling of the figures, untouched by any other hand, was entirely his work. The result is a co-ordination of sculpture and architecture such as is seldom met with.
The two larger statues History and Eloquence bear a most important place in the design, and their position removed from the central group suggests that they represent these less intimate and more general qualities associated with the life of Gladstone. The hooded sibylline History is the dispassionate recorder for all time. Eloquence, on the contrary, appeals for the verdict of the moment, yet there is nothing energetic or impulsive in her mien, but an earnest persuasiveness, a feature of Gladstone's public speech which was as powerful in winning support as the perfervid oratory that cha racterized his denunciatory utterances. The group on the rostrum — two boys holding a scroll — is restrainedly decorative yet full of vitality. These finely modelled nude acolytes are depositing the laurel wreath of victory on a tripod on which are represented three gleds, or kites, an allusion to the family name in its original spelling, 'Gled-stane,' of the Scottish capital is the supreme embodiment of his art in its realization of a great statesman, and its symbolic representation of the inward qualities which led to eminence. It is an epic in bronze and stone. A. E." [133-34]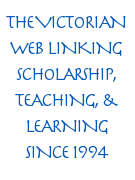 Related material
Bibliography
"Studio-Talk." International Studio 61 (1917): 132-34. HathiTrust Digital Library online version of a copy in the Harvard University Library. Web. 13 February 2020.
---
Last modified 13 February 2020