Biography
Sculptor, born Inverurie, Aberdeenshire, 1856, died Edinburgh, 29 April 1938. J.P. MacGillivray was brought up and educated in Edinburgh. In 1872 he became studio assistant to William Brodie, where he remained for six years; then, around 1880, he spent two years in the studio of John Mossman in Glasgow. He returned to Edinburgh in 1894 and executed many portrait busts, monuments and statues, becoming a regular exhibitor at the Royal Scottish Academy where he was elected A.R.S.A. in 1892 and R.S.A. in 1901. He is best known for his statue of Robert Burns at Irvine, and of Thomas Carlyle and the figure of 'Historia' for the Gladstone Memorial in Edinburgh. — Tilbrook, Truth, Beauty, and Design, p 54.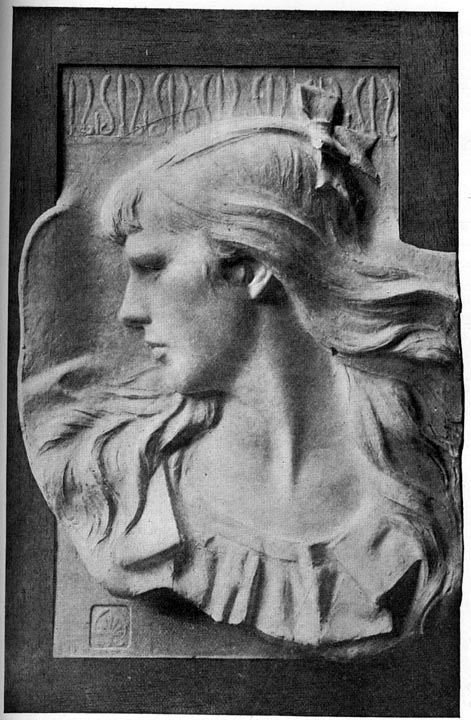 Contemporary Criticism
Works in the round
Works in relief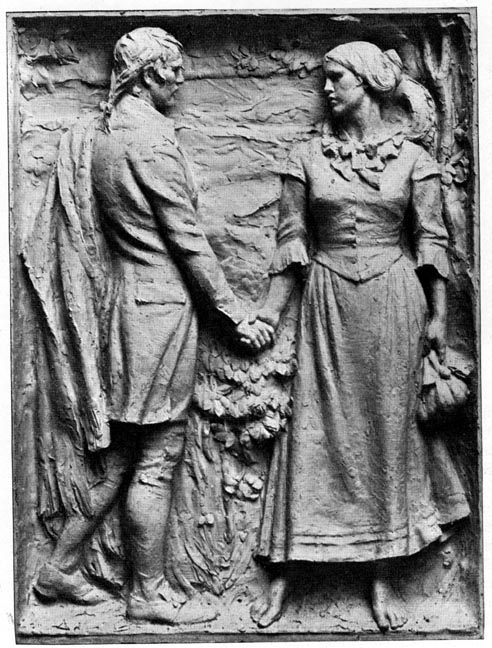 Bibliography
Beattie, Susan. The New Sculpture. New Haven: Yale University Press, 1983.
Tilbrook, Adrian J. Truth, Beauty, and Design: Victorian, Edwardian, and Later Decorative Art. Exhibition catalogue. London: Adrian J. Tilbrook and Fischer Fine Art, 1986.
W. M. G. "Studio-Talk." The Studio. 16 (1899): 202-5.
Woodward, Robin Lee. "Pittendrigh MacGillivray." Virtue and Vision: Sculpture in Scotland, 1540-1900. Ed. Fiona Pearson. Edinburgh: National Galleries of Scotland. 1991. 98-103.
---
Last modified 13 February 2020