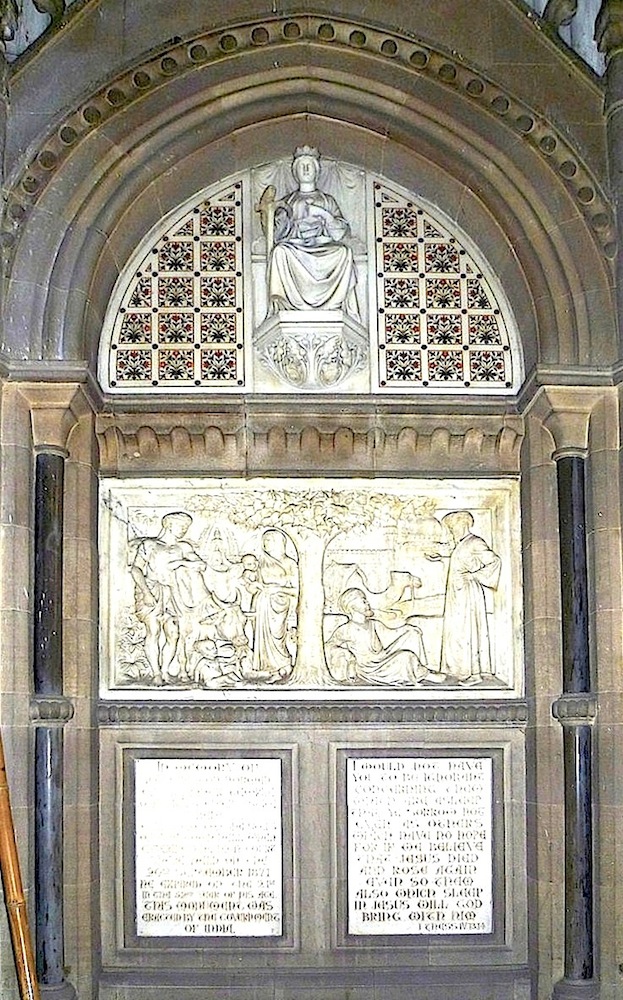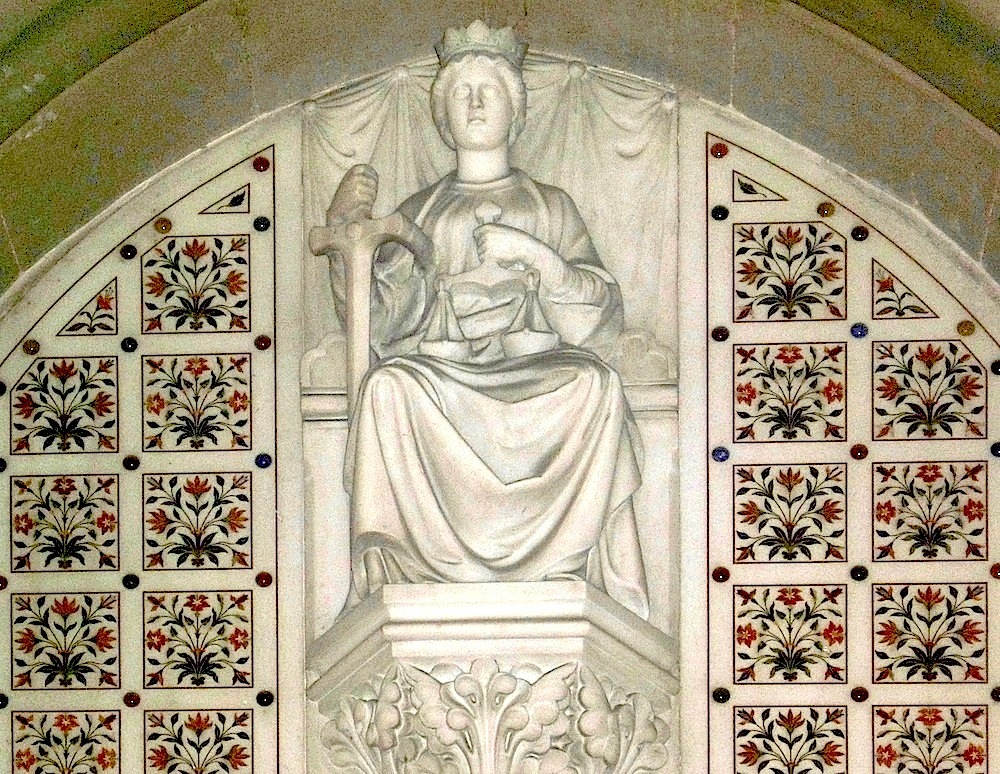 Left: Whole monument. Right: The figure of Justice at the top, against a background of tiles inlaid with a bright floral pattern.
Monument to John Paxton Norman, St Paul's Cathedral, Calcutta," by John Lockwood Kipling (1837-1911). Sir John was assassinated in 1871 while Acting Chief Justice, and this marble monument dates from 1873-74. Julius Bryant feels that "the relief can compare with anything" by London sculptors, such as Thomas Woolner, at their finest ("Kipling as Sculptor," 90-91). The shock and grief occasioned" by the Judge's death have been described elsewhere: see the account of this episode in the description of St Paul's Cathedral itself.
The bas-relief showing Indians going about their everyday lives in peaceful co-existence, under the sovereignty of Justice.
As noted in that account, the floral background to Justice perhaps alludes to Judge Norman's love of botany, since he was a member of the Botanical Society of London (see Desmond 521). As for the relief panel below, instead of showing servile, prostrated or (alternatively) exotic natives, Kipling in a typically well-peopled scene shows Indians going about their everyday lives in peaceful co-existence. To the left is a Hindu family, with one child feeding a cow, seen against the background of a Hindu temple. To the right are Muslim merchants negotiating or just talking, with a camel and a mosque in the background. Judge Norman was apparently murdered in revenge for what was considered an overly severe punishment, and the monument may seek to convey the fair-mindedness that his friends found in him (see Collyns, for example). This mural monument looks rather like an arched door. It is certainly shows openness to another culture.
Commenting on the more technical points of the work, Bryant finds that the style "is indebted to Italian Renaissance bas-relief sculptures, especially in the virtuoso pictorial illusion, achieved through no less than seven distinct levels of depth carved in the marble" (91). He further suggests that Kipling may have been recalling the casts of Lorenzo Ghiberti's famous Gates of Paradise, the Baptistery doors in Florence, as well as other works which he would have seen in the South Kensington Museum. Yet the composition here is not dissimilar to earlier work like the two bas-reliefs at Crawford Market representing Trade and Agriculture.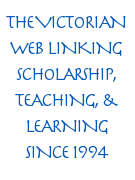 Related Material
Photographs and text by Jacqueline Banerjee. You may use the images without prior permission for any scholarly or educational purpose as long as you (1) credit the photographer and (2) link your document to this URL in a web document or cite the Victorian Web in a print one. [Click on the images for larger pictures.]
Bibliography
Bryant, Julius. "Kipling as a Sculptor." John Lockwood Kipling: Arts and Crafts in the Punjab and London, eds. Bryant and Susan Weber. New York: Bard Graduate Centre Gallery; New Haven and London: Yale University Press, 2017. 81-105.
Collyns, Charles H. "The Murdered Chief Justice." The Times. 26 September 1871: 8. Times Digital Archive. Web. 25 March 2014.
Desmond, Ray, ed. Dictionary Of British And Irish Botanists And Horticulturalists Including plant collectors, flower painters and garden designers. Rev. ed. London: Taylor & Francis and the Natural History Museum, 1994.
"St Paul's Cathedral." Leaflet available at the cathedral.
---
Created 28 January 2017