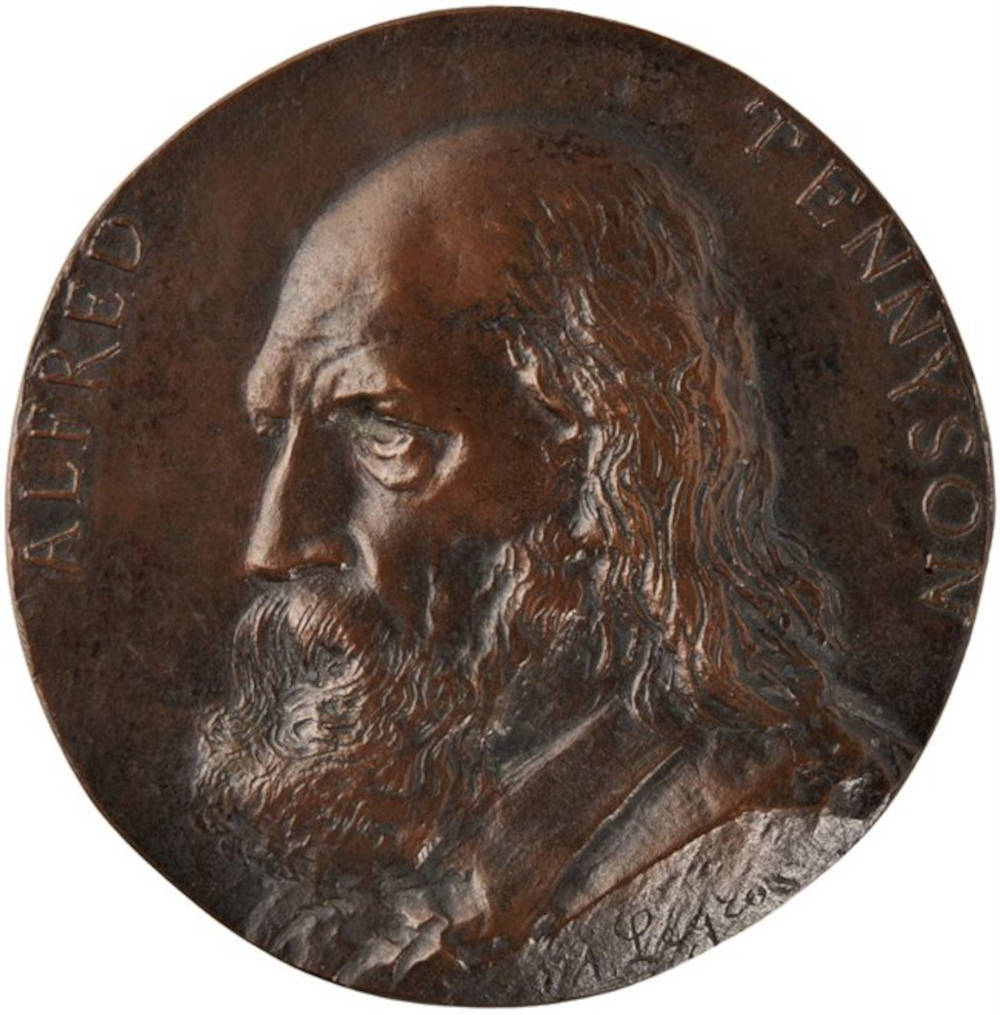 Alfred Tennyson. Alphonse Legros. One-sided bronze medallion,1881. Diameter 4 ¾ inches. (12 cm). Click on image to enlarge it.
The Tennyson medal was exhibited at the Royal Academy in 1882, no. 1606, and at the Society of Medallists, London in 1885. Like the majority of Legros's medals of the 1880s, the medal is one-sided. Unlike the preliminary pencil sketch Legros made for this medal, the poet is not shown with a wreath around his head, a traditional attribute of the poet. Theodore Watts-Dunton misunderstood Legros' intentions, describing the medal as: "Legros' medallion, while it gives some of the most powerful lines of the face, is sadly lacking in beauty"(99). Marion Spielmann both praised and criticized this medal: "In his medals of Tennyson and Darwin we see him at his best, in the rendering of the nobility of expression; but we also see his limitation. There is great truth of character, though the expression is apt to be overdone; and felicitous presentation, although the technique is archaic enough – the hair, for example, is merely scratched in, not modelled. Scratching is very well in dry-point or 'sgraffito; but for sculpture must be built up, otherwise it suggests a lack of technical skill" (167-68).
Examples of the bronze medal of Tennyson are in the collections of the British Museum, the Manchester City Art Gallery, and a private Canadian collection.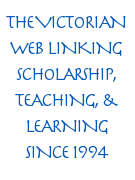 Links to Related Material
Bibliography
"Art Notes." The Magazine of Art V (1882): 37.
Bénédite, L£once. "Alphonse Legros, Painter and Sculptor." The Studio". 29 (June 1903), 3-22. Internet Archive. Web. 7 February 2012.
Attwood, Philip. Artistic Circles. The Medal in Britain 1880-1918, London: British Museum Press, 1992, cat. 2, 11-12.
Parkes Weber, F. "Medals and Medallions of the Nineteenth Century, Relating to England, by Foreign Artists." The Numismatic Chronicle and Journal of the Numismatic Society XIII (1893) 332.
Spielmann, M. H.: British Sculpture and Sculptors of Today, London: Cassell and Co. Ltd, 1901, 166-68.
Watts-Dunton, Theodore. "The Portraits of Tennyson – II," The Magazine of Art, XVI (1893): 99.
---
Last modified 7 February 2012