Joseph Whitworth by Sir Edward John Poynter Bt PRA RWS (1839-1919). Bronze medallion, 5 ½ inches in diameter. Around the outside of the medal is inscribed "Joseph Whitworth Bart FRS DCL LLD Bn Decr XXI MDCCCIII." Private collection.
Sir Joseph Whitworth, 1st Baronet (21 December 1803-22 January 1887) was an English engineer and entrepreneur. He has been called the father of precision engineering who trained in the workshops of Henry Maudsley and later worked with Charles Babbage who was to become known as the father of computing.
Whitworth was one of the pioneers in the standardization of the size and thread of screws — something essential to modern manufacturing, which depends not only on interchangeable parts. Even more oddly, where the pitch of American screws is 60 degrees, in the Whitworth system they are 55 degrees and if a screw is given the same amount of force on two rods, the Whitworth screw will travel further. It creates less friction and in that regard is superior to the American system.
According to Dugdale-Pointon's article on him in Military History Encyclopedia on the Web,
Whitworth had many inventions but it is his work on rifled weapons and artillery that earns him a place in military history. Whitworths reputation as a precision engineer meant that he was asked to design a replacement for the Enfield rifle, which had not performed well during the Crimean War. His design for a muzzleloader was only used" by the Rifle Brigade for a short time despite being very accurate, due to its tendency to clog and jam. The rifle when used with a telescopic sight had a range of 1,800 yards making it one of the finest long range guns in the world at that time. Whitworth took the design principles of the rifle and started to apply them to an artillery piece while developing a breech loading mechanism. This weapon did not find much favour either but did see limited service with both sides during the American Civil War. The guns with the same hexagonal barrel section as the earlier rifle proved very accurate but lacked firepower when compared to contemporary artillery, and were in many ways too advanced for their time.
In 1897 Whitworth's company merged with Sir William Armstrong's company to form Armstrong-Whitworth which in turn merged with Vickers in 1927. Whitworth believed strongly in education and in 1868 started a fund for the mechanical training of young lads helping to establish the study of engineering at Manchester University.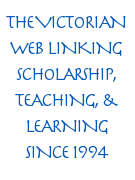 Related material
Photograph and text by the owner. [You may use this image without prior permission for any scholarly or educational purpose as long as you (1) credit the Victorian Web and (2) link your document to this URL in a web document or cite it in a print one.]
Bibliography
Dugdale-Pointon, TDP. Sir Joseph Whitworth (1803-1887). Military History Encyclopedia on the Web. Web. 23 April 2011.
---
Last modified 26 December 2011