Nine cultural icons in a "Pantheon of the Immortals" (Foster/Dungawell 243) carved over the entrance to the University of Birmingham's Great Hall. Henry Alfred Pegram (1862-1937). 1907. Life-size statues in Darley Dale stone. Chancellor's Court, the University of Birmingham, Edgbaston. According to the university's own records, founder Joseph Chamberlain's vision for the university was of "a school of universal instruction, not confined to any particular branch of knowledge but taking all knowledge in its province" (qtd. in "Architectural Carvings..."). Such a spread of knowledge, through the various branches of the arts and sciences, is reflected in the choice of figures for these stone sculptures. From left to right they are: Beethoven, Virgil, Michelangelo, Plato, Shakespeare, Newton, Watt, Faraday and Darwin.
A closer view of Plato, Shakespeare and Newton, in characteristic garb and postures. There was much debate over the choice of figures, with Mendelssohn (whose Elijah was first performed in Birmingham Town Hall in 1846) and Dr Johnson (born nearby in Lichfield) amongst the other possibilities (see Ives et al., 119-20). But, as the most famous of all Midlanders, Shakespeare was the obvious choice for the central one. The rest, between them, represent music, art, philosophy, science and industry.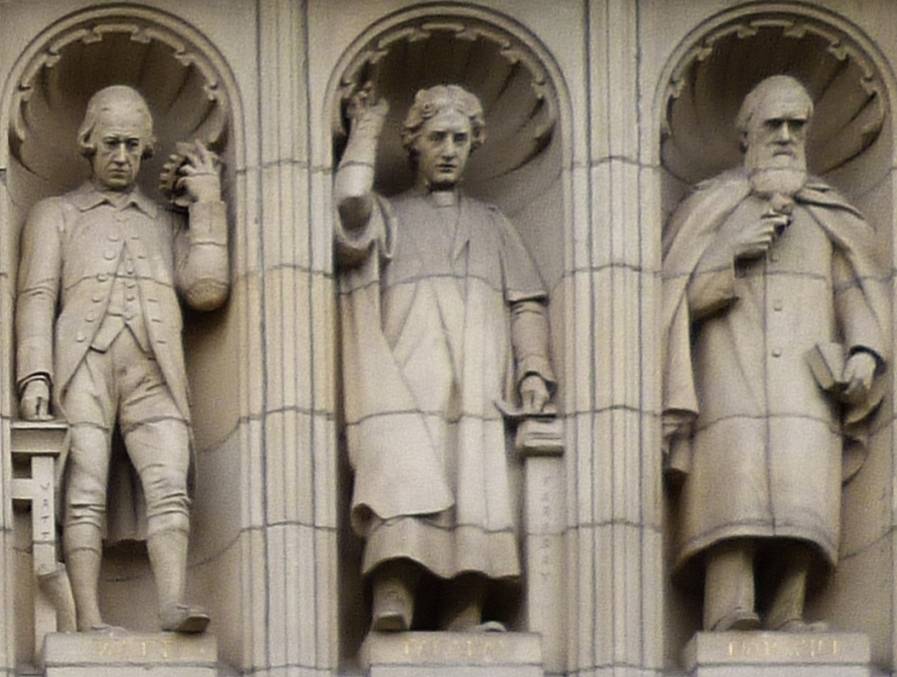 Closer views of the other six statues. Left: Beethoven, Virgil and Michelangelo. Right: Watt, Faraday and Darwin. The statues were carved in situ (Foster 243), as can be seen from the masonry lines that run through them. This would probably not have been done by Pegram himself, but by skilled masons working to his designs and under his direction (see Louis Slobodkin's fascinating account of such a process, 179-181).
Related Material
Photographs, text and formatting by Jacqueline Banerjee. [You may use these images without prior permission for any scholarly or educational purpose as long as you (1) credit the photographer and (2) link your document to this URL in a web document or cite it in a print one.]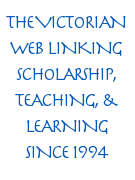 Sources
"Architectural carvings of Beethoven, Virgil, Michelangelo, Plato, Shakespeare, Newton, Watt, Faraday and Darwin." The Barber Institute of Fine Arts..... Web. 15 February 2013.
Duggan, Audrey. A Sense of Occasion: Mendelssohn in Birmingham, 1846. Studely, Warwickshire: Brewin, 2000. Print.
Foster, Andy (some of this part contributed by Ian Dungawell). Birmingham. Pevsner Architectural Guides. New Haven & Londonb: Yale University Press, 2005. Print.
Ives, Eric William, et al. Birmingham: The First Civic University: An Introductory History. Birmingham: University of Birmingham Press, 2000. Print.
Slobodkin, Louis. Sculpture: Principles and Practice. Mineola, N.Y.: Dover, 1973 (orignally published in 1940). Print.
---
Last modified 30 December 2015