Introduction
The following comments about Pegram come from page 98 of Marion Harry Spielmann's British Sculpture and Sculptors of Today (1901).
Regarded from a critical point of view, Mr. Pegram's work has shown from the first a keen appreciation of the decorative feeling — the quality in which he is most fully and most completely developed. There is always a sense of the values of strong light and shade, and an architectural character that is good. Mr. Pegram is very happy in his arrangement; his work is big in style and sculpturesque, with movement and life, and his draperies are well modelled. He is sometimes perhaps a little less felicitous in his portraiture, which is apt to be somewhat injured in its truthfulness of likeness by a desire to be rich in detail and colour. In justihcation of this statement it may be said that the hair is occasionally treated as a piece uf decoration, as may be seen in the bust of "Mr. E. J. Gregory, R.A., P.R.I." This reservation does not, of course, detract from Mr. Pegram's artistic character, nor dues it affect the very considerable position which he has already secured for himself.
Works in the round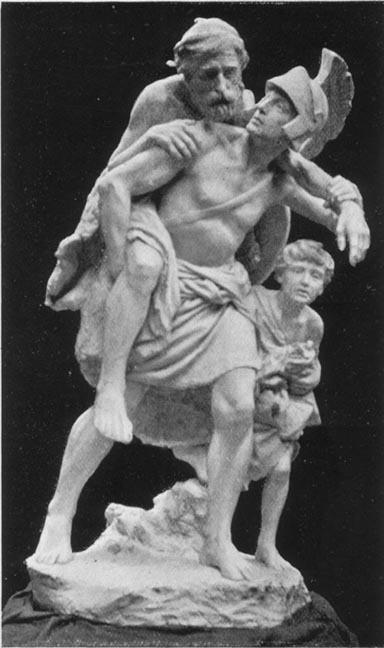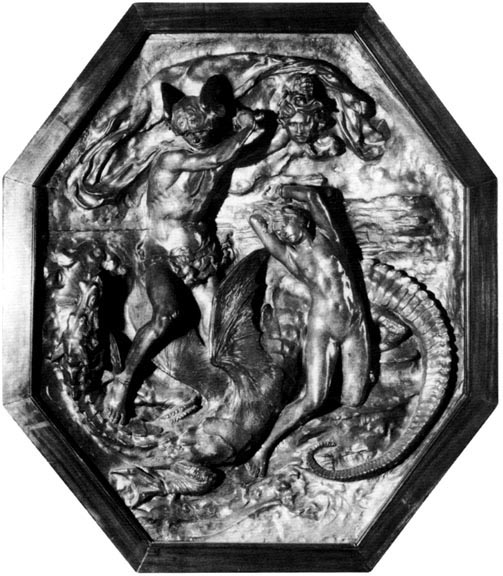 Bas Reliefs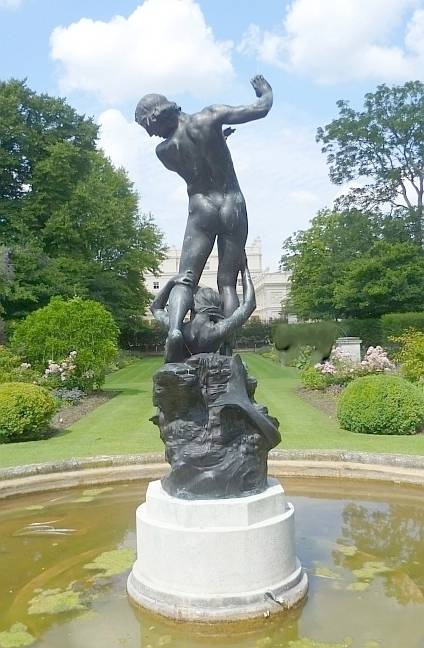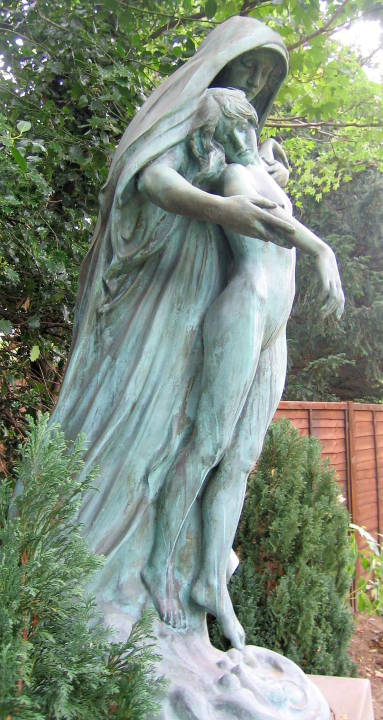 Architectural sculpture
Works by the sculptor's relations
References
"Arts and Crafts Exhibition. Second Notice." The Studio. 37 (1906): 131. Internet Archive digitized version of a copy in the University of Toronto Library.
Beattie, Susan. The New Sculpture. New Haven: Yale University Press, 1983.
British Sculpture 1850-1914. A loan exhibition of sculpture and medals sponsored by The Victorian Society. London: Fine Art Society, 1968.
Gibson to Gilbert: British Sculpture 1840-1914. Exhibition catalogue. London: The Fine Art Society, 1992.
Spielmann, Marion Harry. British Sculpture and Sculptors of Today. London: Cassell, 1901. Internet Archive. Web. 22 December 2011.
---
Last modified 27 October 2018