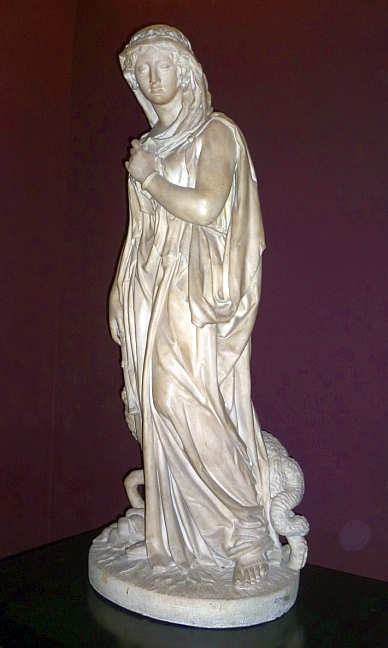 Rachel, the Daughter of Laban with a Lamb at her Feet. John Thomas (1813-62). Victoria & Albert Museum. Marble. 1856.
In Genesis, Rachel is the beautiful girl whom Jacob first sees with a flock of sheep, and waits seven years to marry — "and they seemed unto him but a few days, for the love he had to her" (29, 20). This work was described in 1885 by the then senior keeper of the art collection at the museum, at the time of its acquisition, as "one of the best, perhaps the best work, I have seen by this artist" (qtd. in Blatchford). Nevertheless, it is not in the sculpture gallery for its period, but in a corner on the way to the museum's exhibition rooms. This suggests that, despite his royal commissions, Thomas is now placed rather on the outer fringe of the "important" sculptors of the time, perhaps because of the large number of different kinds of work he produced (see Blatchford's interesting discussion).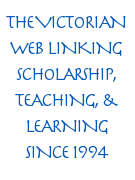 Related Materials
Photographs by Jacqueline Banerjee, 2011. Courtesy of the Victoria and Albert Museum.
Bibliography
Blatchford, Ian. "John Thomas and His 'Wonderful Facility of Invention': Revisiting a Neglected Sculptor." V&A Online Journal. Issue 3 (Spring 2011). Web. 3 July 2011.
---
Last modified 5 July 2011