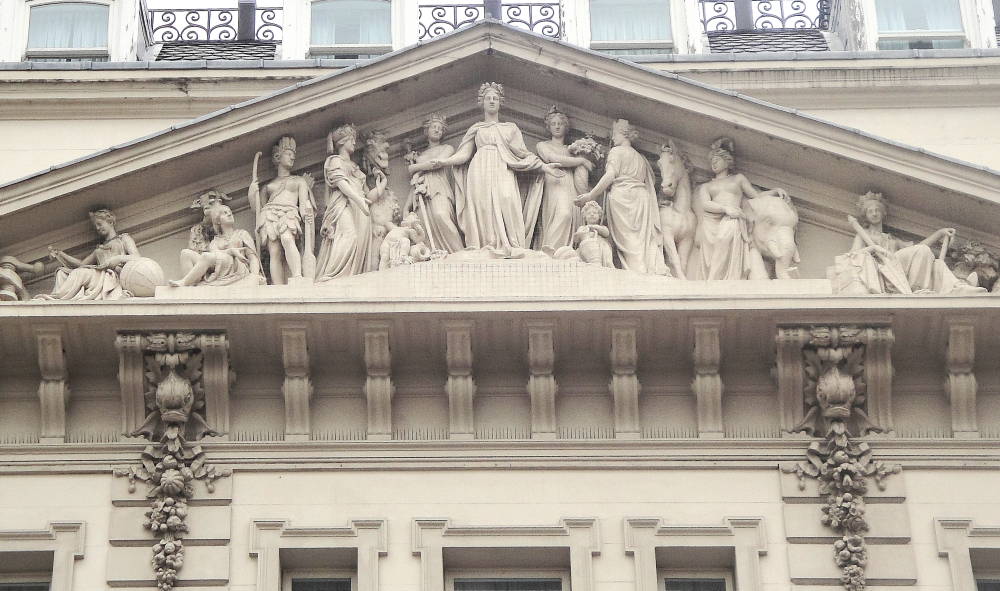 Peace, Plenty, Industry and Science (1854)" by John Thomas (1813-62). Great Western Hotel, 146 Praed Street, Paddington, London W2 (Now the Hilton London Paddington Hotel). Architect: P.C. Hardwick [Click on this photograph and those below to enlarge them.]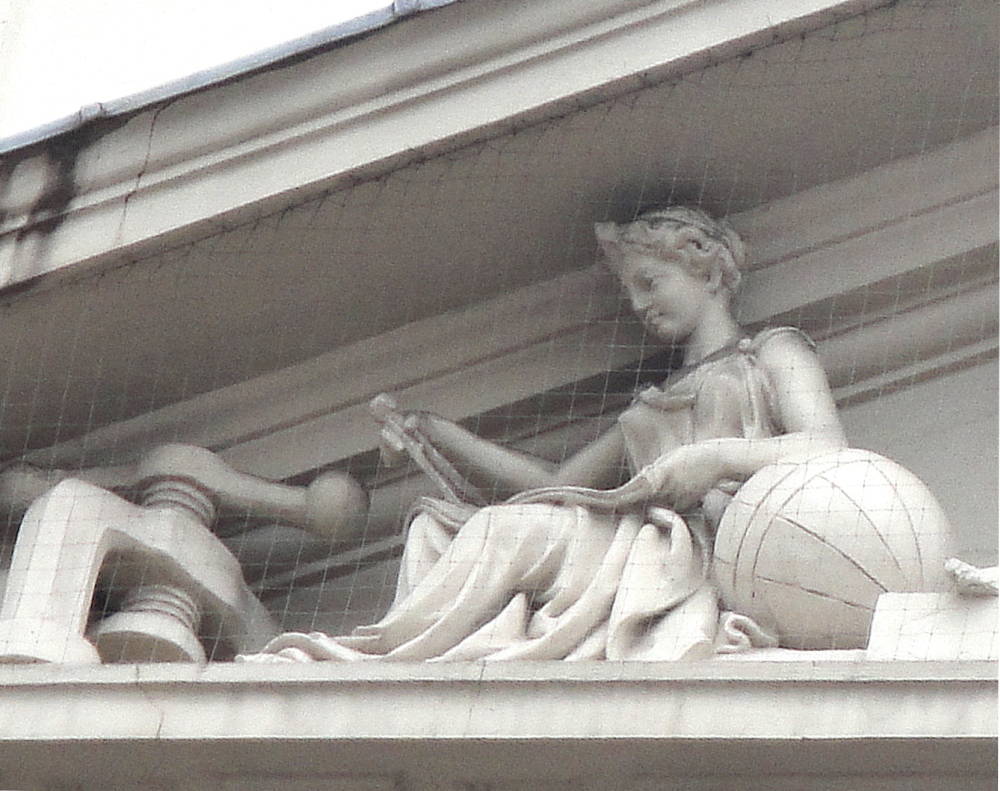 Left: The tympanum sculpture in its architectural setting. Right: An allegorical figure representing science (or knowledge or even navigation) resting on a globe while holding a pair of dividers or compass in her hands. To the viewer's left appears a printing press.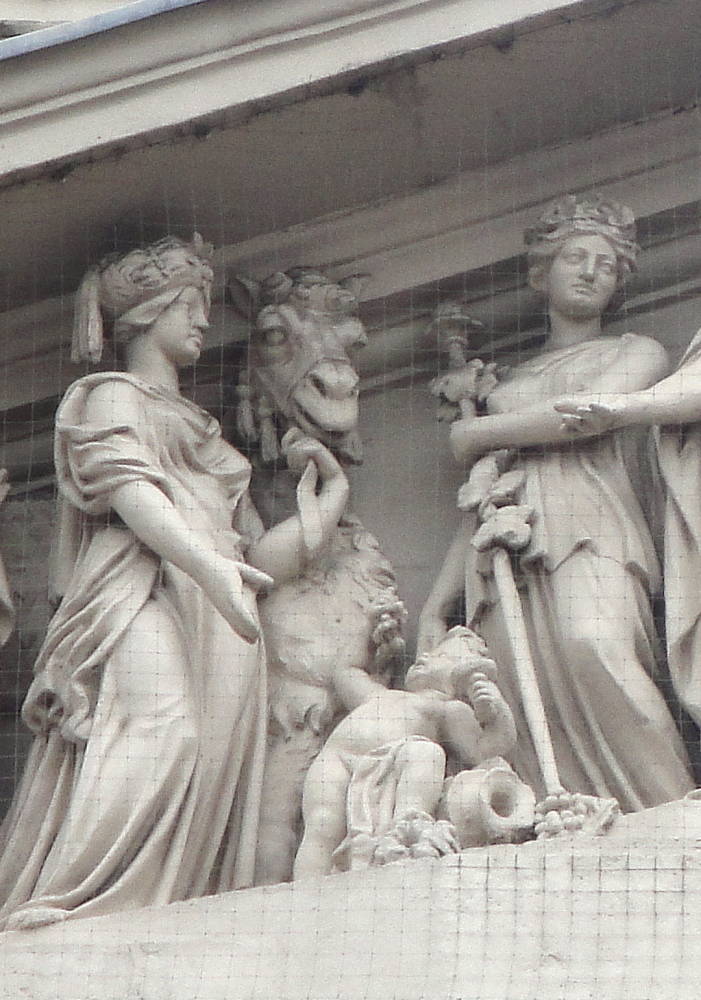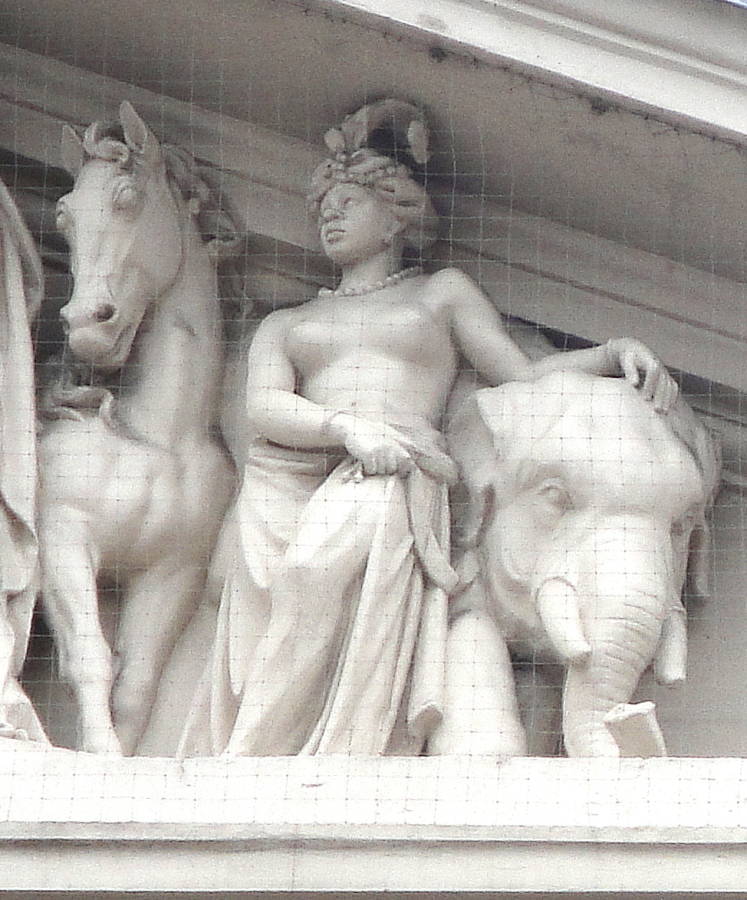 Left: A camel and allegorical representing the Middle East. Interestingly, the woman wears the kind of headdress one sees in Renaissance paintings of the Magi. Right: Woman and elephant representing India.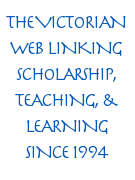 Related Material
Bibliography
Cherry, Bridget, and Nikolaus Pevsner. London 3: North West. "The Buildings of England." New Haven and London: Yale University Press, 2002.
---
Last modified 21 December 2011