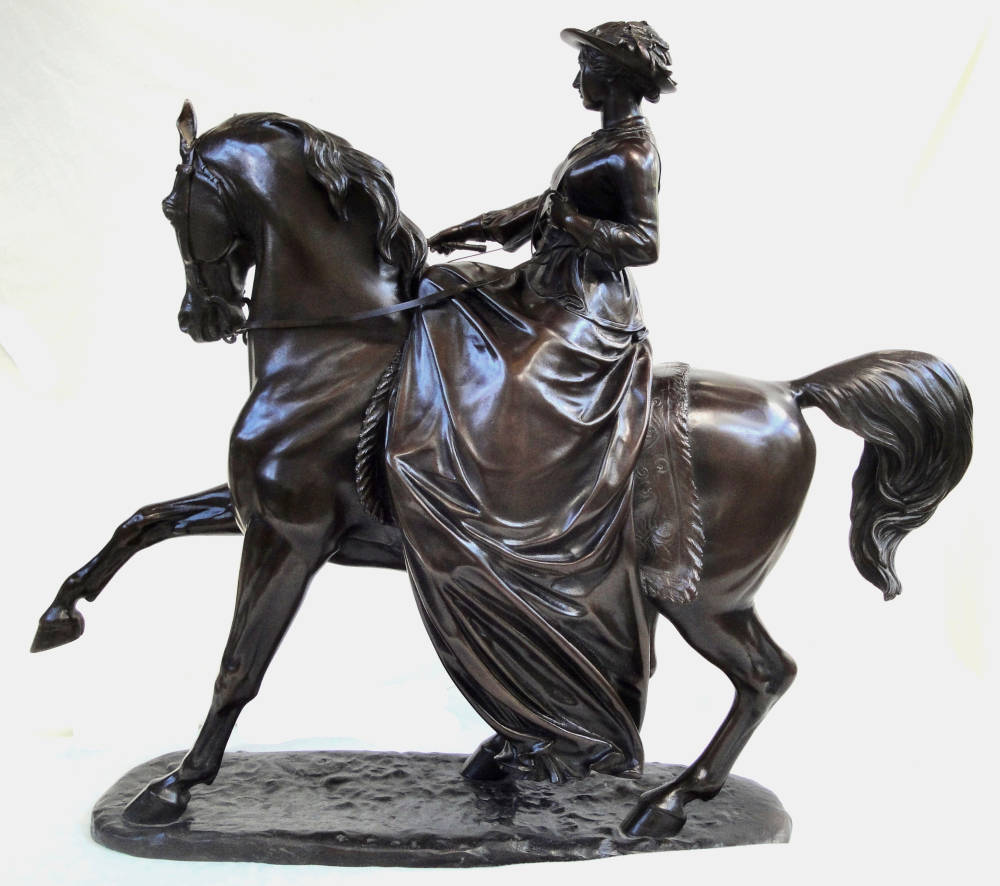 Thomas Thornycroft (1814-1885), Equestrian statue of Queen Victoria. Bronze. Ht. 26 1/2 inches. Private Collection. Bronze: Ht. 21 1/2 inches, base 27 inches. Insc. T. Thornycroft fecit London 1853. Reduction of large original shown at 1851 Exhibition and subsequently commissioned for distribution" by The Art Union of London. The sculptor produced all fifty casts.Exhibited: R.A., 1854. ; [British Sculpture 1850-1914, p. 32.]
Photographs by the owner. Click on images to enlarge them.
Additional photographs and related material
Bibliography
British Sculpture 1850-1914. A loan exhibition of sculpture and medals sponsored by The Victorian Society. London: Fine Art Society, 1968. no. 163.
---
Last modified 20 October 2018