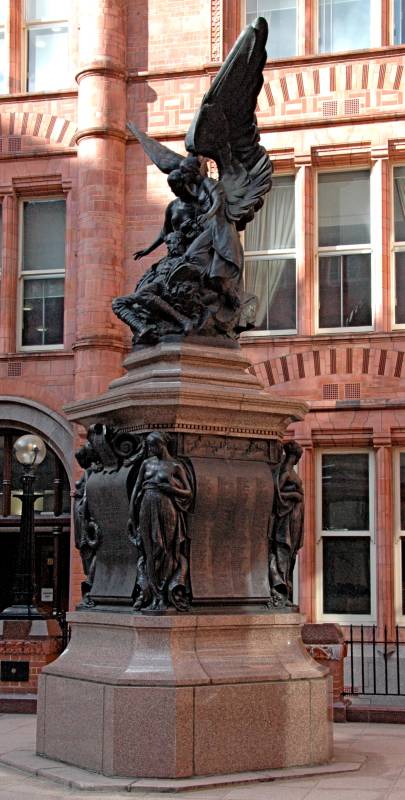 Waterhouse Court in the Prudential Assurance Building, High Holborn, London, houses this bronze and pink granite monument to employees who lost their lives in the Great War. Dimensions: appprox. 8m high. 1922. Signed on the botton right side of the pedestal: "F.V. BLUNDSTONE. SCULPTOR;" on the self-base of the group, on the left side" " F.V. BLUNDSTONE 1922." [Click on images for larger pictures.]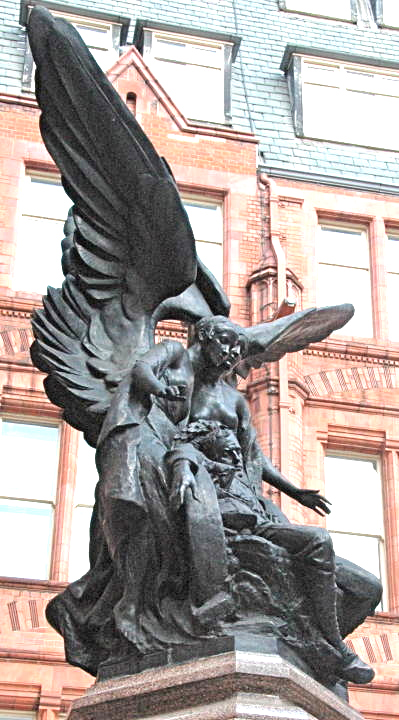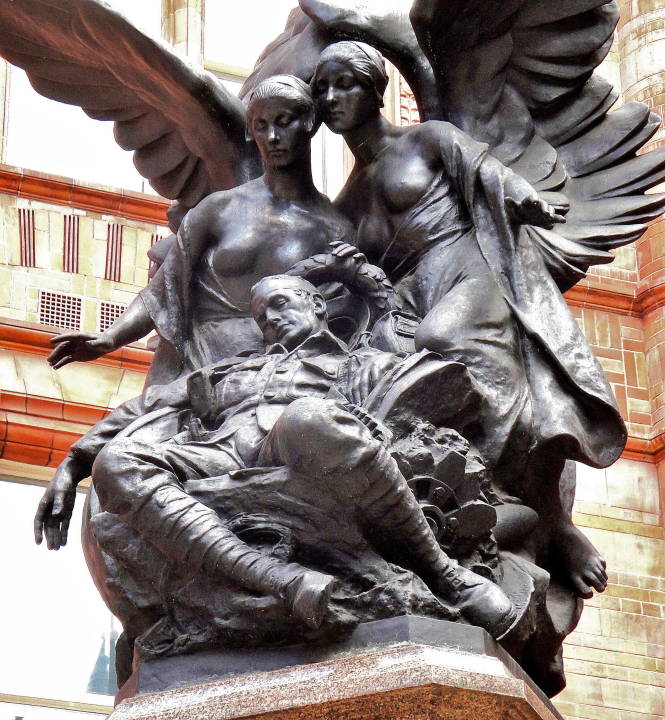 This large bronze of angels bestowing the wreath of victory on a dead soldier whose body rests on the rubble of modern warfare, such as sprockets from a tank, displays its modernity — and its success as a war memorial — by its sharp contrast of the awkward legs of the corpse and the enclosing grace of the shape created by the two female angels. According to most theological commentary, angels do not have gender since they do not procreate, but by conceiving these crowning angels as such obviouslly sexualized figures, Blundstone sharply emphasizes a gender divide while conveying the idea as old as the Trojan War that men die for glory and for the sake of women. One thinks of the passage near the close of Conrad's Heart of Darkness which presents the Kurz's fiancé and other women back in Brussels as one of the many hearts of darkness.
Consider how much this visually beautiful, if ideologically incoherent, monument differs from Charles Jagger's brilliant Royal Artillery Memorial with its corpse of a dead soldier fully covered by a cloth, his helment lying on his chest, Joseph Phillips's News Room War Memorial, which includes a nurse assisting a wounded man, and Sir William Goscombe John's Newcastle The Response, which emphasizes soldiers parting from the families they will die to protect. Jagger's memorial, which is surmounted by a large stone representation of an artillery piece, depicts at least some of the unglamorous realities of war in its dead soldier on one end and an exhausted one at the rear of the memorial. The massive howitzer, not a Britannia or Victory, crowns the memorial. The News Room War Memorial has two female figures — the nurse holding a wounded man and a fully clothed Britannia, and The Response emphasizes men in the context of women and children.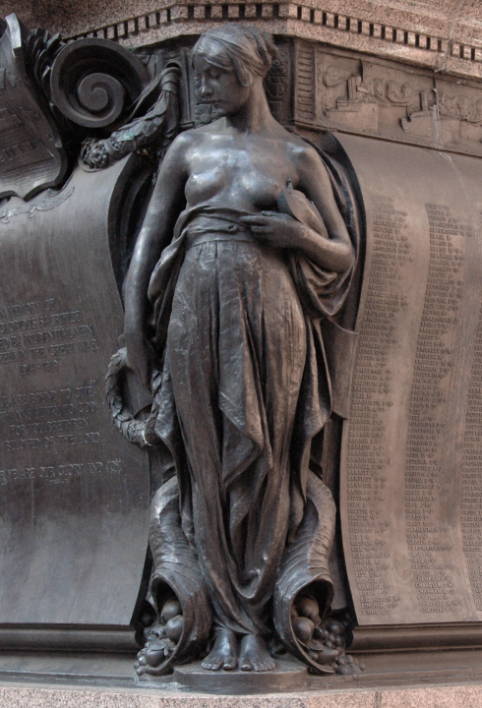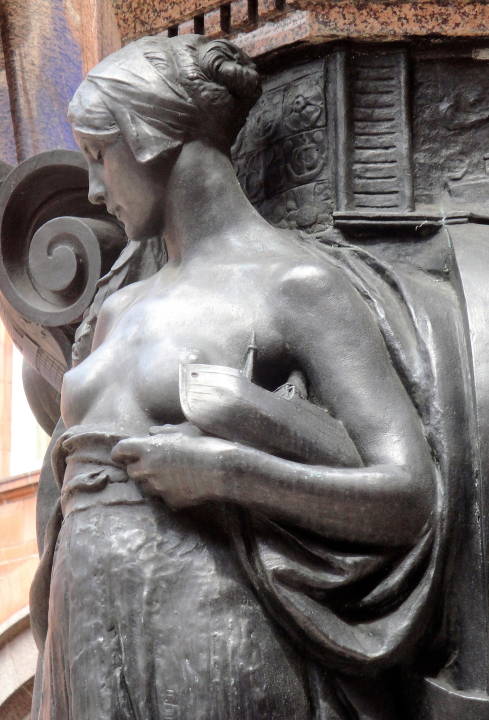 Left: Woman with wreath of victory standing between two cornucopias.. Middle: Woman with ship representing naval forces. Right: Woman holding a biplane representing the flying corps. Bob Speel comments on "the typical Blundstone girl, an art nouveau creature, full-figured yet slender of shoulder and a touch gaunt of face, to emphasise the bony forms underneath. Each stands with head canted to one side looking demurely down and away from the attribute she holds. Blundstone's beautiful girls display a somewhat odd mixture of bare flesh and concealment, this being not simply a matter that they stand bare-breasted and looking away from the spectator. Rather, the curiousness, which produces an iconographical disjunction and even incoherence, derives principally from the implied removal of clothing or covering material, not from its initial absence. As the central photograph clearly shows, each girl stands with fabric that is intended to cover the upper part of her body thrown back behind and around her shoulder and arms, an element that emphasizes each woman's nudity more than the attribute she carries tucked into the elbow of her left arm. This emphasis upon the uncovered female flesh, lovely as it is, leads the spectator to query if each figure looks away demurely because of a male gaze rather than because she supposdly find herself contemplating the losses of World War I.

Bas-relief of a convoy, two freighters lead by a warship. Other bas reliefs depict soldiers on horses with an artillery piece.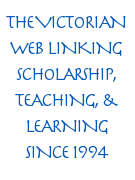 Details
Photographs by Robert Freidus and George P. Landow, who also did the formatting, perspective correction, and commentary. You may use this image without prior permission for any scholarly or educational purpose as long as you (1) credit the photographer and (2) link your document to this URL in a web document or cite the Victorian Web in a print one.]
Bibliography
Ward-Jackson, Philip. Public Sculpture of the City of London. Liverpool: Liverpool University Press, 2003.
Speel, Bob. "F. V. Blundstone (1882-1951)." Web. 13 July 2011.
---
Last modified 13 July 2011