St Michael and All Angels, Little Leigh, Cheshire, by Edmund Kirby (1838-1920). Built 1878-79, and Grade II listed. Described in its listing text as being of "[f]iery orange brick and terracotta" inside and out, and "[s]lightly Roguish Gothic," it is noted by Nikolaus Pevsner and Edward Hubbard as being one of Kirby's best churches: "his brick details, especially the many moulded brick doorways and other arches, are a hallmark" (36). The tall flèche is another striking feature of the exterior, while the interior, which is also brick, and rich with terracotta detailing, has a particularly fine terracotta reredos of the Last Supper.
Related Material
Photograph by Andrew Fielding, originally posted here on the Geograph website, and kindly made available on the Attribution-ShareAlike 2.0 Generic (CC BY-SA 2.0) licence. It has been slightly modified for perspective here. Text by Jacqueline Banerjee.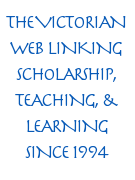 Bibliography
Church of St Michael and All Angels." Historic England. Web. 7 March 2020.
Pevsner, Nikolaus, and Edward Hubbard. Cheshire. Buildings of England series. London: Penguin, 1971.
"Red Terra-Cotta Reredos." The British Architect Vol. 11. 11 April 1879: 154. Google Books. Free eBook. Web. 7 March 2020.
---
Created 7 March 2020