Text by Jacqueline Banerjee. Photographs kindly provided by Christine Major of the Morgans Group. [You may use these without prior permission for any scholarly or educational purpose as long as you credit the source and link your document to this URL in a web document or cite it in a print one. Click on them for larger images.]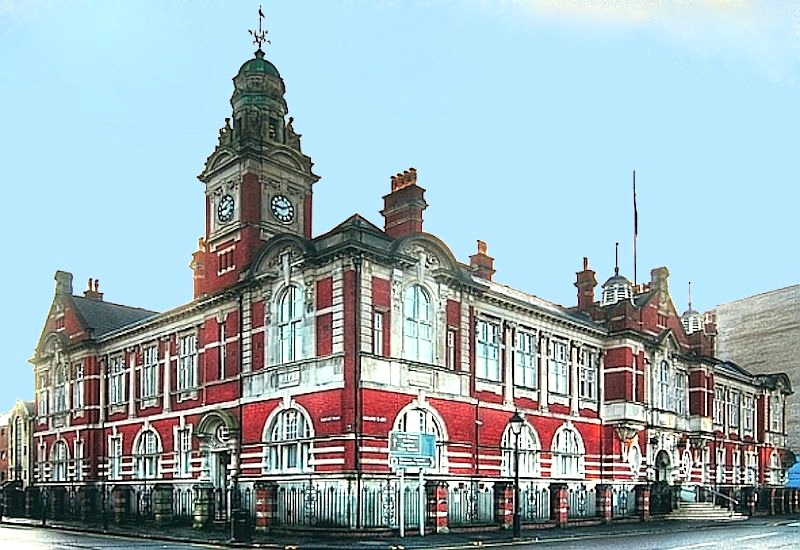 The impressive Swansea Harbour Trust Building (now Morgans Hotel) is a Grade II* listed building designed by Edwin Seward (1853-1924). Built 1902-03 in red brick and white stone, in Somerset Place, Swansea, it looks like a town hall, but is one of the remaining features of a once vast working dockland area: it provided the Swansea Harbour Trust with suitably imposing premises in a "quite convincing baroque" (Newman 107) which was very much of its time. Compare it in general appearance with John Johnson's Leyton Town Hall of a few years earlier.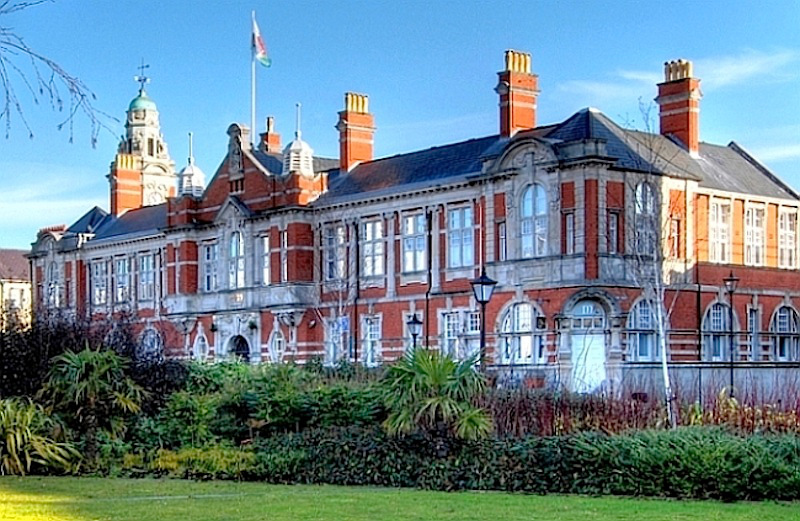 The Harbour Trust had been managing the harbour since 1791 (Hughes and Reynolds 23). In the nineteenth and early twentieth century, Swansea was a major metallurgical centre, most famous for its tinplating, but also a pioneer in copper refining, besides being still important as a coal and oil port. By the later period, then, the Trust oversaw the business of a great harbour, with four modern docks covering hundreds of acres, six miles of quays, and close to a million square feet of warehousing (Swansea, 42). Seward, who had had his problems in his home town of Cardiff (see his biography on this site), won the commission for the building here over more than a hundred competitors. As with his Coal and Shipping Exchange in Cardiff, the premises are handsomely appointed inside, with stained glass, decorative plasterwork, etc. Converted into the 42-bedroom Morgans Hotel in the mid-twentieth century, the building retains these features and now stands in the lively and pleasant Maritime Quarter ("Morgans").
Sources
Hughes, Stephen, and Paul Reynolds. A Guide to the Archaeology of the Swansea Region. Association for Industrial Archaeology, 1988.
"Morgans." Hotel's own website. Web. 27 February 2014.
Newman, John. Glamorgan (The Buildings of Wales series). London: Penguin, 1995.
Swansea, Mumbles and the Gower Coast: Official Album Guide. Swansea: Swansea Corporation, 1920. Internet Archive. Web. 27 February 2014.
---
Last modified 28 February 2014.