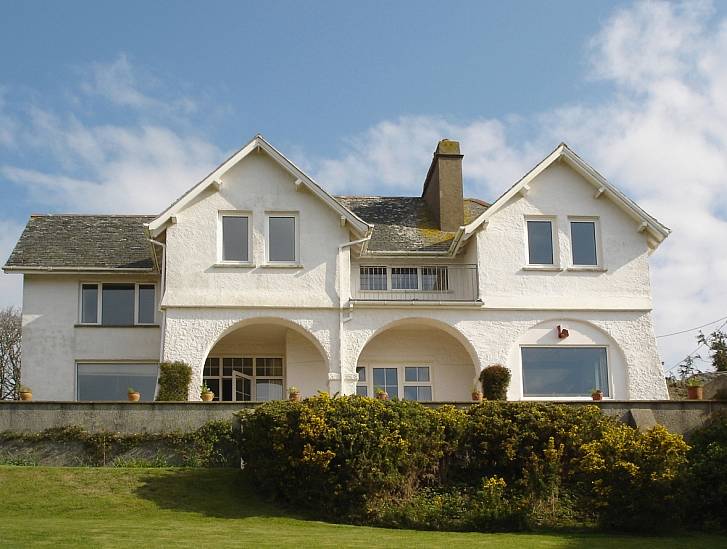 La Tourelle (originally "Cliff Towers"), by Charles Harrison Townsend (1851-1928). 1898. Stone, ashlar and green slate. Fortescue Road, Salcombe, Devonshire.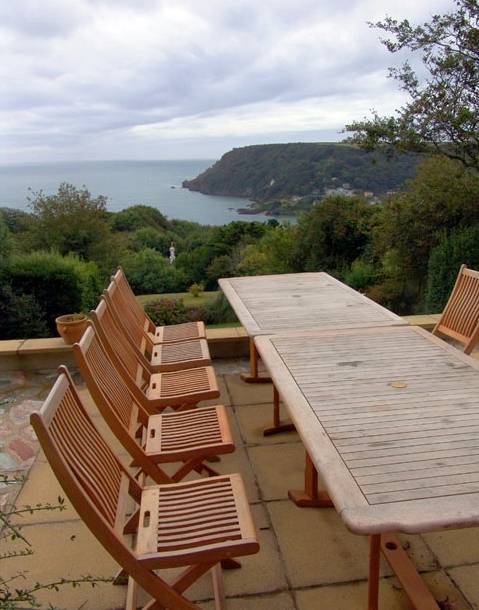 Left to right: (a) Outdoor seating on the wide verandah. (b) Interior: view from the window under one of the arches, with fixed seating beneath the sill. (c) The wide "corridor" with room for furniture, and the elegantly curving lines of the stairway.
In his own essay about this house in the Studio, Townsend writes of "the terraces carried to the very verge of the cliff that falls sheer down to the deep water, the verandah on which the living rooms give, and the long length of balcony" as being "the leading and cardinal features of the design." Of the all-important view, he says: "Not only, too, is the aspect full south, but it is in that direction that the view spreads out like a panorama, and the green Devon hills across the lake-like estuary stretch to the sharper and loftier rise of Bolt Head, while beyond the Bar, that is alike the harbour's protection and its danger, the sweep of cliffs widens out to the Channel itself." As for the interior, it has now been completely refurbished for renting out as a luxurious holiday cottage; but it still fulfils its architect's aims, with the main rooms all facing this glorious view, and leading off "a wide corridor on the north side of the house" of "sufficient width to admit of furniture, such as cabinets, being disposed along its sides." The elegant curve of the stairs is not visible in the original plan.
The Builders' Journal and Architectural Record of 20 July 1898 had this to say about the house:
We should have liked to have seen more than one exhibit from Mr C. Harrison Townsend. "Cliff Towers," however, well sustains his reputation. It is a country house on the Devonshire coast, perhaps suggestive of American domestic Architecture. The basement is of heavy stonework, the ground floor of ashlar, the remainder of the building being green slate. The circular hood over the front door is a pleasing feature, the door itself is apparently covered with metal plates.
The reference to developments in America is astute, in view of Townsend's brother's architectural reports from there (see Townsend's biography).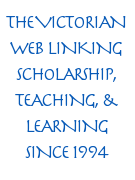 Photographs all by kind permission of the letting agents Helpfulholidays.com, whose copyright they remain. Text by Jacqueline Banerjee, with the comment from The Builders' Journal and Architectural Record kindly provided by Sarah Sullivan.
Related Material
---
Last modified 2 April 2011