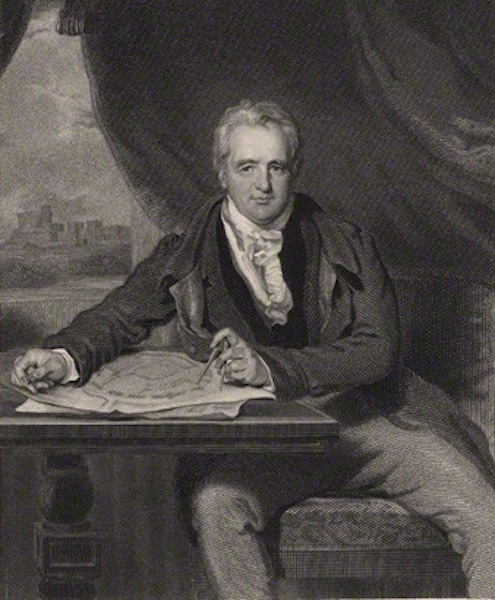 Sir Jeffry Wyattville, by John Henry Robinson, published by Peter Jackson, after Sir Thomas Lawrence, a stipple engraving of the mid-nineteenth century. NPG D8840. © National Portrait Gallery, London.
Jeffry Wyatt (later Wyattville or Wyatville) was a member of the well-known Wyatt architectural dynasty. The second son of Joseph Wyatt and grandson of Benjamin Wyatt, he was born in Burton-upon-Trent, Staffordshire. Following in the family tradition, he was articled to his uncle Samuel in London, and then entered the office of his uncle James there. James Wyatt was at that time "the most fashionable of London architects" (Linstrum), and probably the one "who first gave professional prestige to domestic Gothic" (Turnor 50); in 1796 he became Surveyor-General and Comptroller of the Office of Works. Jeffry Wyatt might have taken that route himself, but instead he branched out and went into partnership with John Armstrong, a prominent carpenter and building contractor. This was the kind of move which some architects, like John Soane, looked down on; but it demonstrated that "the age of professionalism had arrived" (Allington 131), and turned out well. He went on to build up an extraordinarily distinguished clientele, including, for example, seventeen Earls; he worked for a grand total of four sovereigns. Most of his work consisted of remodellings of and additions and improvements to existing properties, including such great houses as Longleat in Wiltshire, Wollaton Hall in Nottinghamshire and Chatsworth in Derbyshire. Perhaps this was to be expected in an era when such work "had become almost an obsession" because of the desire "to answer new demands for comfort and convenience, or to express an advancement in the aristocratic hierarchy" (Linstrum). These were, in fact, large and prestigious projects.
Wyattville was especially celebrated for his major alterations to Windsor Castle. A good and conscientous administrator, he seems to have been a likeable, down-to-earth man, which makes his adoption of a new, chivalric-sounding name seem rather curious. However, such name changes were in vogue at the time (see Steegman 99). He was knighted for the work at Windsor, and became an honorary fellow of the Institute of Architects in 1834 as soon as it was founded. As a mark of the regard in which he was held, he was buried in St George's Chapel, Windsor, in a corner behind the altar. Sadly, he was survived only by a daughter. Thus, although he did have dearly loved grandchildren, he added no Wyatt, Wyatville or Wyattville to the next generation of the Wyatt architectural dynasty. — Jacqueline Banerjee, Associate Editor, Victorian Web
Works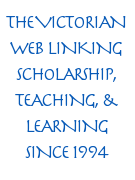 References
Allinson, Kenneth. Architects and Architecture of London: A Celebration of the Significant Architects Who Have Contributed to the Fabric of the Capital. Oxford: Architectural Press, 2008 (see p.131).
Linstrum, Derek. "Wyatville (formerly Wyatt), Jeffry (1766-1840)." The Oxford Dictionary of National Biography. Online ed. Viewed 24 April 2010.
Steegman, John. Victorian Taste: A Study of the Arts and Architecture from 1830-1870. Cambridge, Mass.: MIT, 1971.
Turnor, Reginald. Nineteenth Centrury Architecture in Britain. London: Batsford, 1950.
Further Reading
Linstrum, Derek. Sir Jeffry Wyatville: Architect to the King. Oxford: Oxford University Press, 1972.
---
Last modified 24 April 2010