Discussions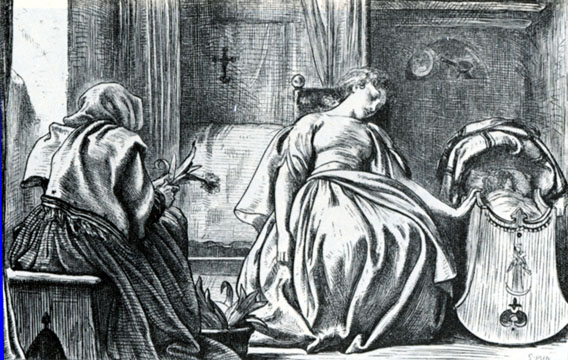 Illustrations for George Eliot's
Romola

, 1862-63.
Bibliography
Cooke, Simon. Illustrated Periodicals of the 1860s. Pinner: PLA; London: The British Library; Newcastle, Delaware: Oak Knoll Press, 2010.
Cornhill Magazine, The. London: Smith, Elder, 1862–3.
Goldman, Paul.Victorian Illustration. Aldershot: Scolar, 1996.
Newall, Christopher. The Art of Lord Leighton. London:Phaidon, 1990.
Ormond Leonée and Richard. Lord Leighton. New Haven and London: Yale UP, 1975.
Reid, Forrest.Illustrators of the Sixties. London: Faber & Gwyer, 1928; New York: Dover, 1970.
Suriano, Gregory R.Pre-Raphaelite Illustrators. Newcastle, Delware:
Witemeyer, Hugh. George Eliot and the Visual Arts. New Haven: Yale University Press, 1979. [complete text.]
Wood, Christopher. Olympian Dreamers: Victorian Classical Painters. London: Constable, 1983. 33-80.
---
Last modified 5 August 2015