Mr. Guppy's Entertainment by "Phiz" (Hablot Knight Browne) for Bleak House, facing p. 195 [September 1852: ch. 20, "A New Lodger"]. 4 x 4 5/8 inches (10.5 cm by 12 cm). For text illustrated, see below. [Click on the images to enlarge them.]
Passage illustrated: Guppy's Entertainment and His Ulterior Motive
Accordingly they betake themselves to a neighbouring dining-house, of the class known among its frequenters by the denomination slap-bang, where the waitress, a bouncing young female of forty, is supposed to have made some impression on the susceptible Smallweed, of whom it may be remarked that he is a weird changeling to whom years are nothing. . . .
Into the dining-house, unaffected by the seductive show in the window of artificially whitened cauliflowers and poultry, verdant baskets of peas, coolly blooming cucumbers, and joints ready for the spit, Mr. Smallweed leads the way. They know him there and defer to him. He has his favourite box, he bespeaks all the papers, he is down upon bald patriarchs, who keep them more than ten minutes afterwards. It is of no use trying him with anything less than a full-sized "bread" or proposing to him any joint in cut unless it is in the very best cut. In the matter of gravy he is adamant.
Conscious of his elfin power and submitting to his dread experience, Mr. Guppy consults him in the choice of that day's banquet, turning an appealing look towards him as the waitress repeats the catalogue of viands and saying "What do YOU take, Chick?" Chick, out of the profundity of his artfulness, preferring "veal and ham and French beans — and don't you forget the stuffing, Polly" (with an unearthly cock of his venerable eye), Mr. Guppy and Mr. Jobling give the like order. Three pint pots of half-and-half are superadded. Quickly the waitress returns bearing what is apparently a model of the Tower of Babel but what is really a pile of plates and flat tin dish-covers. Mr. Smallweed, approving of what is set before him, conveys intelligent benignity into his ancient eye and winks upon her. Then, amid a constant coming in, and going out, and running about, and a clatter of crockery, and a rumbling up and down of the machine which brings the nice cuts from the kitchen, and a shrill crying for more nice cuts down the speaking-pipe, and a shrill reckoning of the cost of nice cuts that have been disposed of, and a general flush and steam of hot joints, cut and uncut, and a considerably heated atmosphere in which the soiled knives and tablecloths seem to break out spontaneously into eruptions of grease and blotches of beer, the legal triumvirate appease their appetites.
Mr. Jobling is buttoned up closer than mere adornment might require. His hat presents at the rims a peculiar appearance of a glistening nature, as if it had been a favourite snail-promenade. The same phenomenon is visible on some parts of his coat, and particularly at the seams. He has the faded appearance of a gentleman in embarrassed circumstances; even his light whiskers droop with something of a shabby air.
His appetite is so vigorous that it suggests spare living for some little time back. He makes such a speedy end of his plate of veal and ham, bringing it to a close while his companions are yet midway in theirs, that Mr. Guppy proposes another. "Thank you, Guppy," says Mr. Jobling, "I really don't know but what I WILL take another."
Another being brought, he falls to with great goodwill.
Mr. Guppy takes silent notice of him at intervals until he is half way through this second plate and stops to take an enjoying pull at his pint pot of half-and-half (also renewed) and stretches out his legs and rubs his hands. Beholding him in which glow of contentment, Mr. Guppy says, "You are a man again, Tony!"
"Well, not quite yet," says Mr. Jobling. "Say, just born."
"Will you take any other vegetables? Grass? Peas? Summer cabbage?"
"Thank you, Guppy," says Mr. Jobling. "I really don't know but what I will take summer cabbage."
Order given; with the sarcastic addition (from Mr. Smallweed) of "Without slugs, Polly!" And cabbage produced. . . . .
"Now, Small," says Mr. Guppy, "what would you recommend about pastry?"
"Marrow puddings," says Mr. Smallweed instantly.
"Aye, aye!" cries Mr. Jobling with an arch look. "You're there, are you? Thank you, Mr. Guppy, I don't know but what I will take a marrow pudding." [Chapter XX, "A New Lodger," 195-96; Project Gutenberg etext (see bibliography below)]
Commentary: A Scene Worthy of
Sketches by Boz
The attentive reader could be pardoned for construing the scene as something that Dickens self-plagiarised from his earlier sketches of lower-middle class urban life in Sketches by Boz, Illustrative of Every-day Life and Every-Day People<./span> (1833-36). Young clerks like Guppy and Jobling appear again and again in these early observations of young middle-class clerks in the metropolis.  However, Guppy's ingratiating himself with Tony Jobking does in fact advance the plot of solving the mystery of Nemo's deatrh and his connection to the mysterious lady whom Jo guided around Tom-all-Alone's. Guppy plans to install Jobling in Nemo's rooms at Krook's in order to discover his truie identity. His activity will lead to Tulkinghorn's becoming involved in the investigation.
Other​ Illustrations​ of Guppy's Dinner, 1867 and 1873
​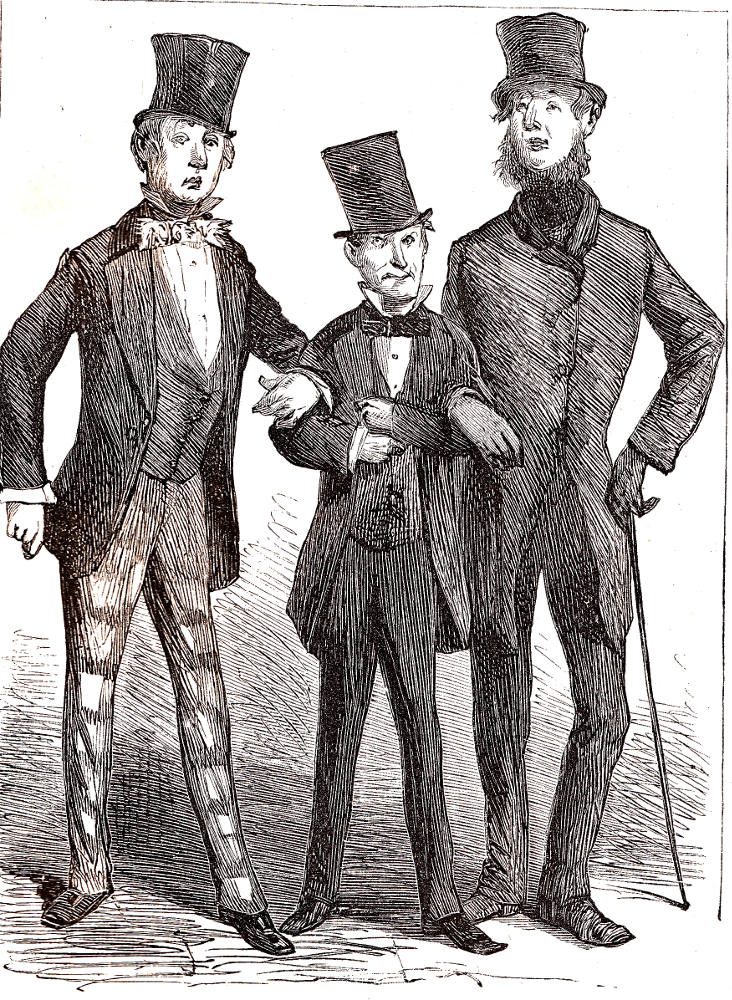 ​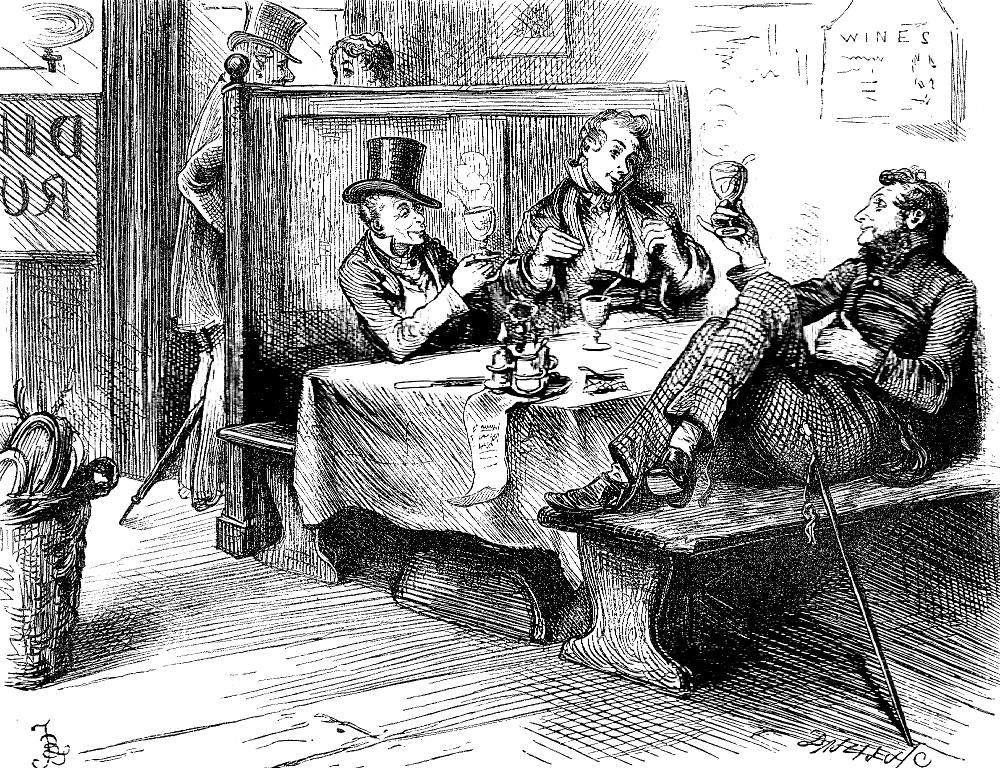 Left: Sol Eytinge, Jr.'s 1867 Diamond Edition of the bachelors on their way to dinner: Mr. Guppy and his Guests. Right: Fred Barnard's penchant for London characters is evident in the Household Edition full-page composite woodblock engraving of the bachelor dinner: "I am grown up now, Guppy. I have arrived at maturity." (1873).
Related Material, including Other Illustrated Editions
Image scan and text by George P. Landow; additional text by Philip V. Allingham. [You may use this image without prior permission for any scholarly or educational purpose as long as you (1) credit the person who scanned the image, and (2) link your document to this URL in a web document or cite the Victorian Web in a print one.]
Bibliography
Dickens, Charles. Bleak House. Illustrated by Hablot Knight Browne ("Phiz"). London: Bradbury & Evans. Bouverie Street, 1853.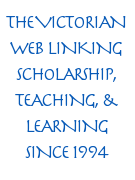 Dickens, Charles. Bleak House. Illustrated by Hablot Knight Browne ("Phiz"). London: Bradbury & Evans. Bouverie Street, 1853.
_______. Bleak House. Project Gutenberg etext prepared by Donald Lainson, Toronto, Canada (charlie@idirect.com), with revision and corrections by Thomas Berger and Joseph E. Loewenstein, M.D. Seen 9 November 2007.
_______. Bleak House. Illustrated by Harry Furniss. The Charles Dickens Library Edition. London: Educational Book Company, 1910. XI.
Steig, Michael. Chapter 6. "Bleak House and Little Dorrit: Iconography of Darkness." Dickens and Phiz. Bloomington & London: Indiana U. P., 1978. 131-172.
---
Created 12 November 2007

Last modified 5 March 2020