Introductory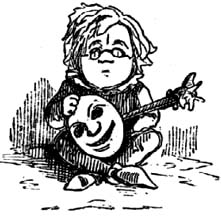 Works
Bibliography
Buchanan-Brown, John. The Illustrations of Thackeray. Newton Abbot: David & Charles, 1979.
Burton, Anthony. 'Thackeray's Collaborations with Cruikshank, Doyle, and Walker.' Costerus n.s. 2 (1974):141–87.
Dickens, Charles. 'Book Illustrations.' All the Year Round10 August 1867; reproduced in Studies in Illustration 49 (Winter 2011): 15 –22.
Dickens, Charles. 'Old Lamps for New Ones.' Household Words 15 June 1850: 265–67.
Fisher, Judith. 'Image versus Text in the Illustrated Novels of William Makepeace Thackeray.' Victorian Literature and the Victorian Visual Imagination. Eds. Carol T. Christ and John O. Jordan. Berkeley: University of California Press, 1995. pp. 60–87.
Ray, Gordon. The Illustrator and the Book in England from 1790 to 1914. New York: Pierpont Morgan Library, 1976.
Harvey, John. Victorian Novelists and Their Illustrators. London: Sidgwick & Jackson, 1970.
Olmsted, John C. 'Richard Doyle's Illustrations for The Newcomes.' Studies in the Novel 13 (1978); 93–108.
Stevens, Joan. 'Thackeray's Pictorial Capitals.' Costerus n.s. 2 (1974): 114–40.
Stevens, Joan. 'Thackeray's Vanity Fair. ' Review of English Literature 6 (1965): 19–38.
Thackeray, W.M. An Essay on the Genius of George Cruikshank. London: Henry Hooper, 1840.
Winner, Viola Hopkins. 'Thackeray and Richard Doyle, the "Wayward Artist" of The Newcomes. ' Harvard Library Bulletin 26 (1978): 193–211.
---
Last modified 29 January 2015