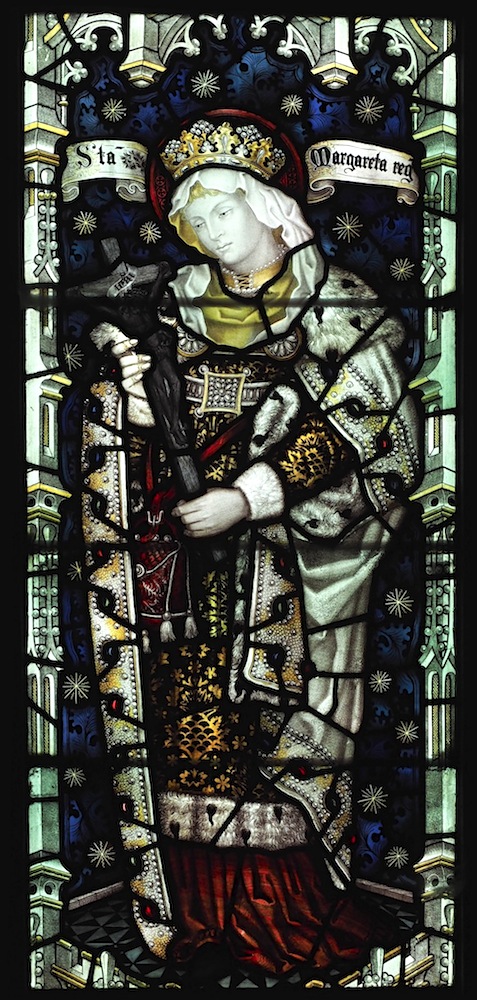 St Margaret of Antioch (left) and St Margaret, Queen of Scotland (right), by Charles Eamer Kempe in the east of the nave of All Saints, Cambridge, given in 1893 by the Very Reverend H. M. Luckock in memory of his wife Margaret. The figure on the left is seen a bit more closely, with the sacrifice of some of Kempe's usual rich architectural detailing, which of course is present here too.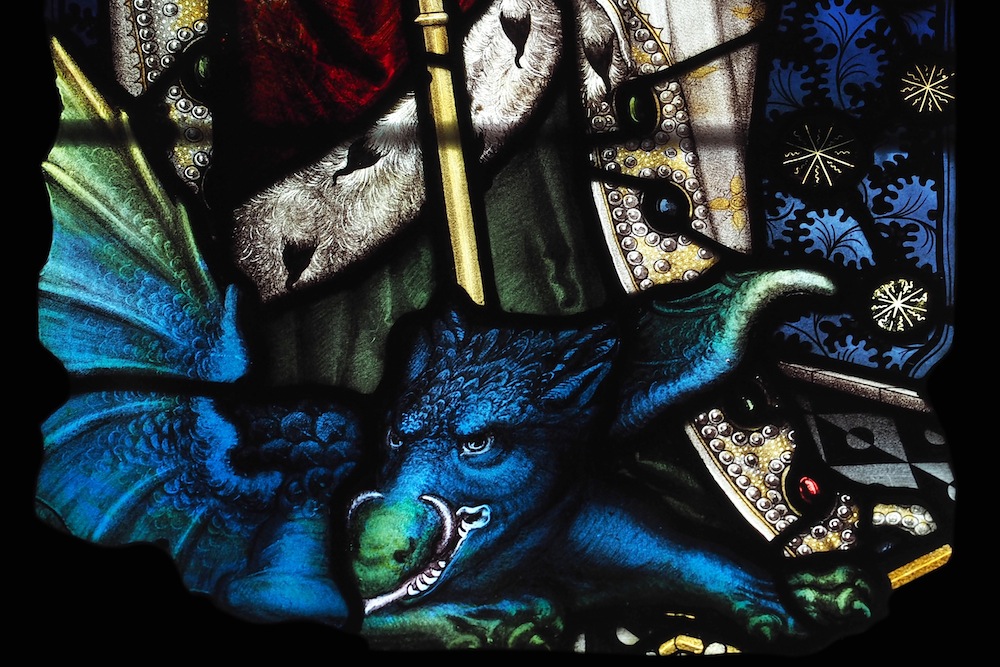 Left: A tracery-light angel above the main figures, with the Kempe wheatsheaf "signature" at the lowest point. Right: Close-up of the dragon at Margaret of Antioch's feet.
The topmost tracery light (above left) is a little masterpiece in itself, with its silvery, gold and deep blue colours. Each full and delicate wing-feather is distinct, as it holds a text of praise with copiously scrolled ends, and hovers over the two Margarets. Kempe's wheatsheaf mark is sited unobtrusively here, at the angel's feet. In contrast, the detail shown above right is dramatic: this is the defeated devil in the form of a dragon, which Margaret has overcome with her strength of faith, symbolised by the cross she holds. The devil-dragon is graphically portrayed in its death-throes. The steadiness and sweetness of Margaret's expression, and the lushness of her robes, contrast markedly with the dragon's snarl of agony and the virulent iridescence of its scales.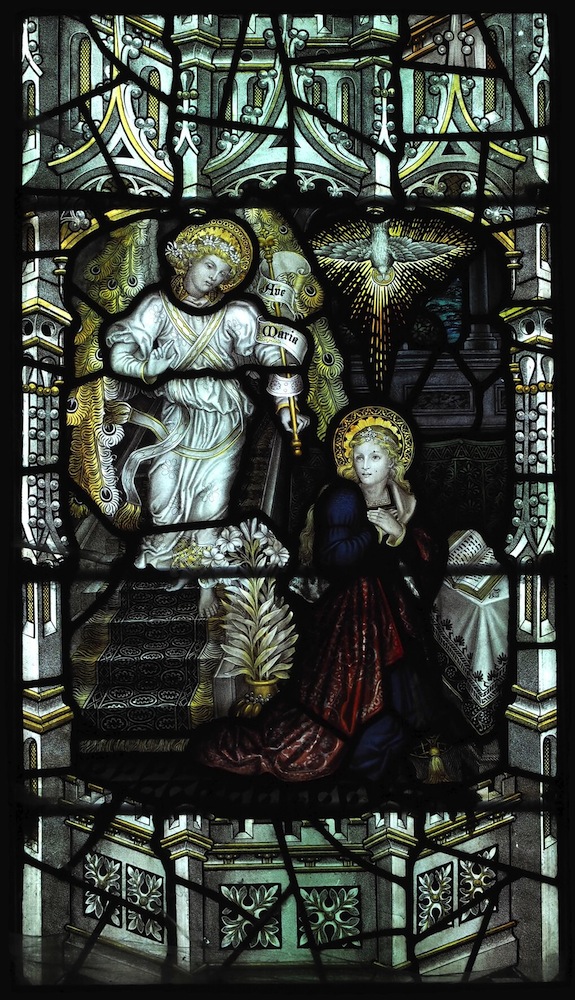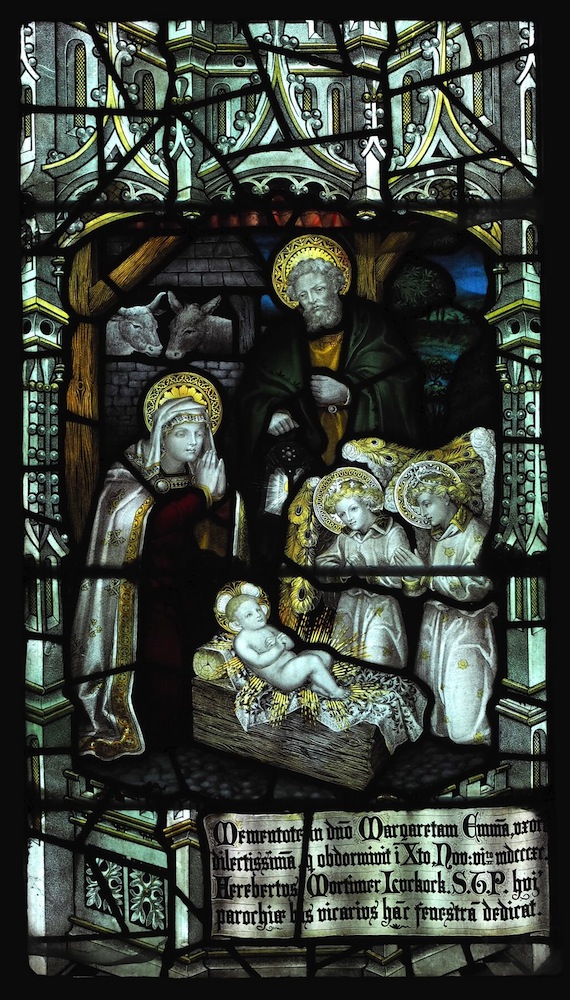 These scenes of the Annunciation and the Nativity are beneath the two Margarets, with the dedication in Latin on the lower right-hand side.
Photographs kindly contributed by Adrian Powter, who also provided some of the information, and who retains the copyright. Text and formatting by Jacqueline Banerjee. [Click on the images to enlarge them.]
Related Material
Bibliography
"All Saints Church." Historic England. Web. 4 April 2018.
Tricker, Roy, and others. All Saints Church. London: Churches Conservation Trust, 2004 (kindly supplied by Adrian Powter).
---
Last modified 12 April 2018