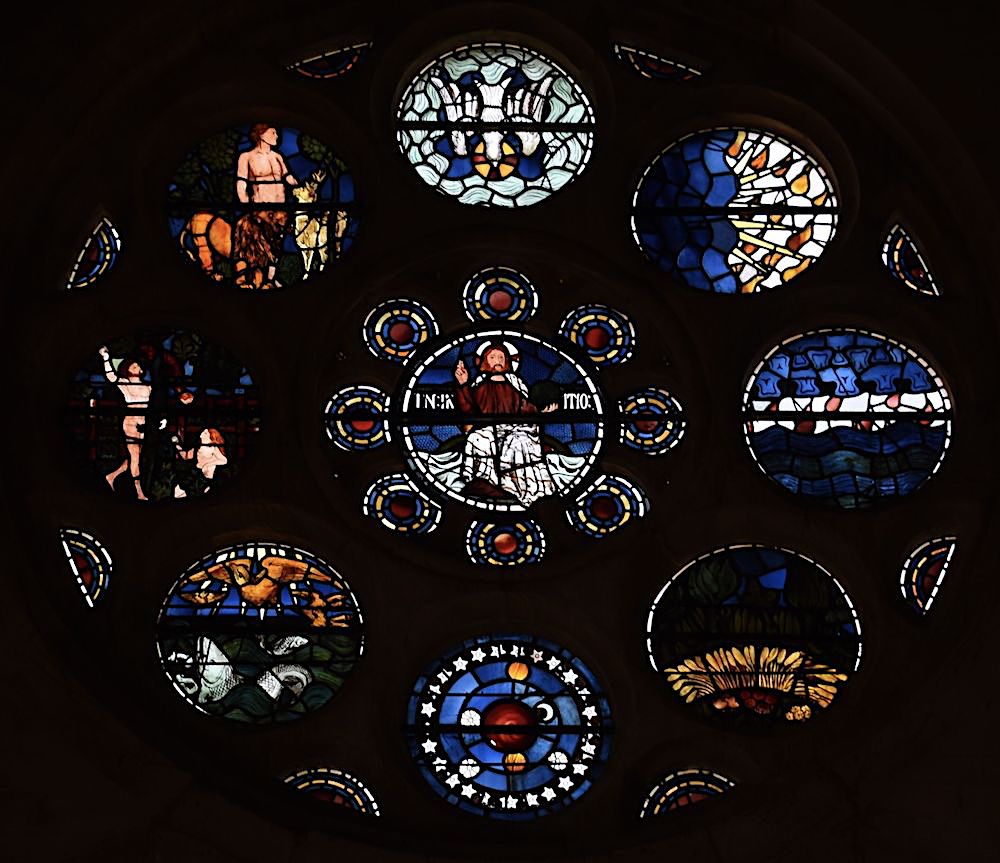 West window: The Creation, by William Morris with Philip Webb, 1862, in All Saints, Selsley, a church in Gloucestershire designed by G. F. Bodley. The young Bodley jad commissioned the recently formed Morris & Co. to provide the stained glass windows here, and the partners collaborated on a scheme which united Old and New Testaments, starting with the Creation in this West rose window. Philip Webb is credited with the "overall design", and as he was "master of animals and birds," was particularly involved in this one (Jenkins 263). Photograph by Dr. Jim Cheshire, who retains the copyright. Dr. Cheshire has most generously shared his photographs of the church with us, and provided caption material. Commentary and formatting by Jacqueline Banerjee. [Click on the images to enlarge them.]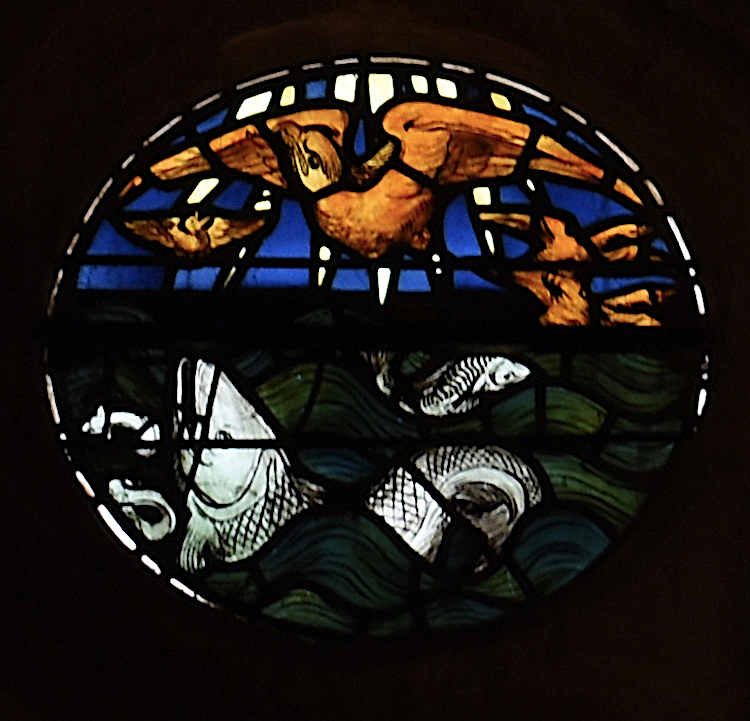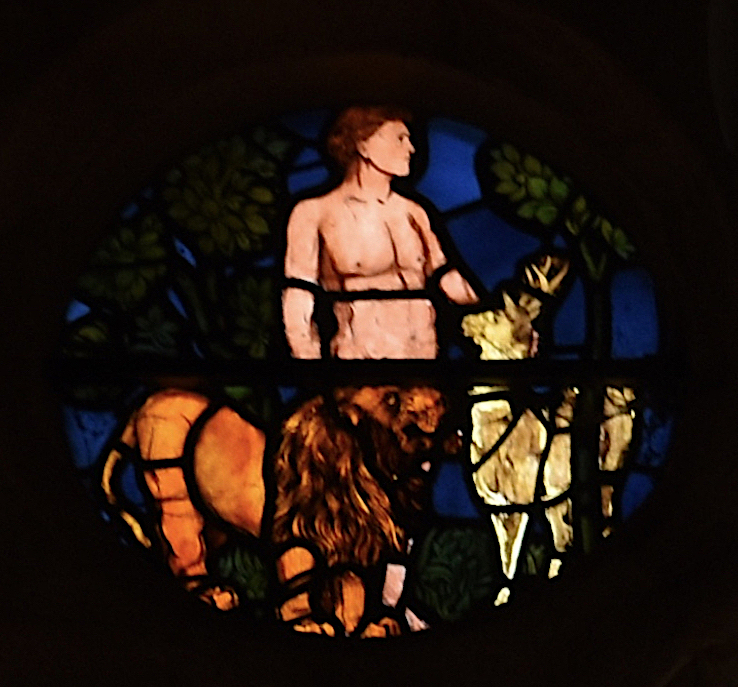 Left: The creation of the birds and the fish. Right: Adam with a lion and a deer.
As in the other windows here, the conception and designs are bold, and the colours strong. The creation of the sea and land ("And God made the the firmament, and divided the waters which were under the firmament from the waters which were above the firmament") is particularly remarkable: "Most original is the west window — its subject being The Creation — with astonishingly avant-garde designs, especially the almost abstract depiction of rain and the sea" (listing text). Over all, presides Jesus in Majesty, with the Holy Ghost as a dove above him. Simon Jenkins, praising all the windows here, chooses "the vivid Creation scenes" in the west window as his favourites (263).
Related Material
Bibliography
"Church of All Saints." Historic England. Web. 25 June 2018.
Jenkins, Simon. England's Thousand Best Churches. Rev. ed. London: Allen Lane, 2004.
---
Created 25 June 2018