The Fine Art Society, London, has most generously given its permission to use information, images, and text from its catalogues in the Victorian Web. This generosity has led to the creation of hundreds and hundreds of the site's most valuable documents on painting, drawing, sculpture, furniture, textiles, ceramics, glass, metalwork, and the people who created them. The copyright on text and images from their catalogues remains, of course, with the Fine Art Society.
The series of prints, engravings on copper and wood and lithographs, made by Edward Calvert between 1827 and 1831 are his 'best works. Some are visionary, some idyllic: some fuse Christian and classical subjects. They are visions, as Raymond Lister wrote, seen in earthly imagery, of what Calvert himself called 'That serene kingdom, teeming with the good and the true and the beautiful.'
Until the end of the 19th century these prints were known only to a small circle of friends and collectors: very few contemporary impressions were taken. Over sixty years later, in 1893, A Memoir of Edward Calvert by his Third Son by Samuel Calvert was published in an edition of 350. Each copy included impressions of eight engravings on wood and copper as well as reproductions of other works. The original engravings were printed on thick text paper, mostly two to a sheet. Eleven years later in 1904 the Portfolio of The Early Engravings was published in an edition of 30 by Robert Ross on the occasion of an exhibition of Calvert's work at his Carfax Gallery at 17 Ryder Street, St James's. The Carfax portfolio included the eight engravings, another by Welby Sherman after Calvert, and two lithographs in original printings from 1829, which had recently been discovered. Each was trimmed to margins of about ¼ inch (7 mm) and mounted on a backing sheet.
During the brief period of Calvert's printmaking, when he was one of the 'Ancients' in Shoreham, he experimented with engraving on copper plates and lithography as well as wood engraving. His skill in working on such small pieces of wood, metal and stone is remarkable: he appears to have developed total mastery of each medium in his first works. — Gordon Cooke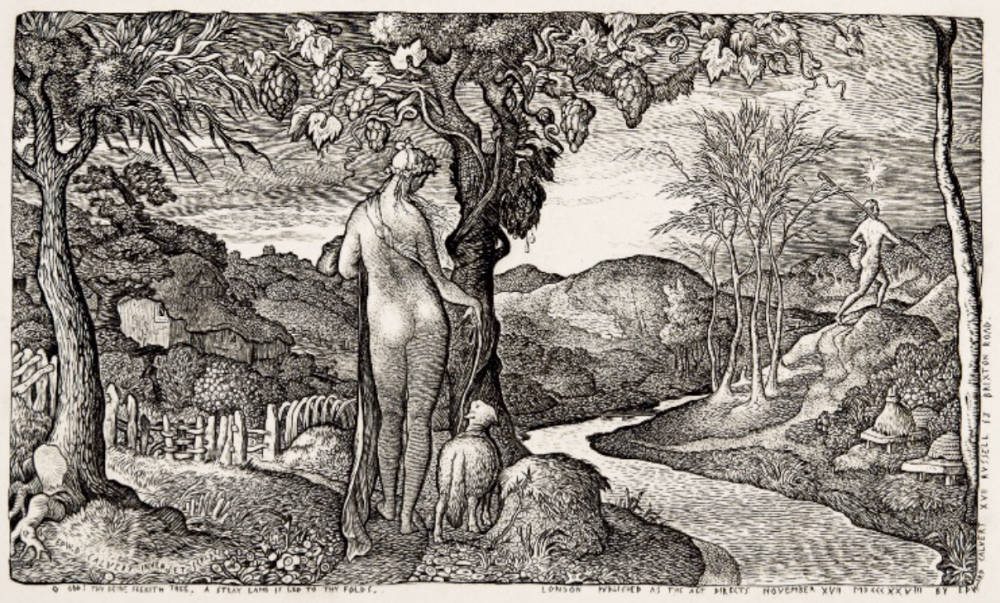 Engraving
Wood Engraving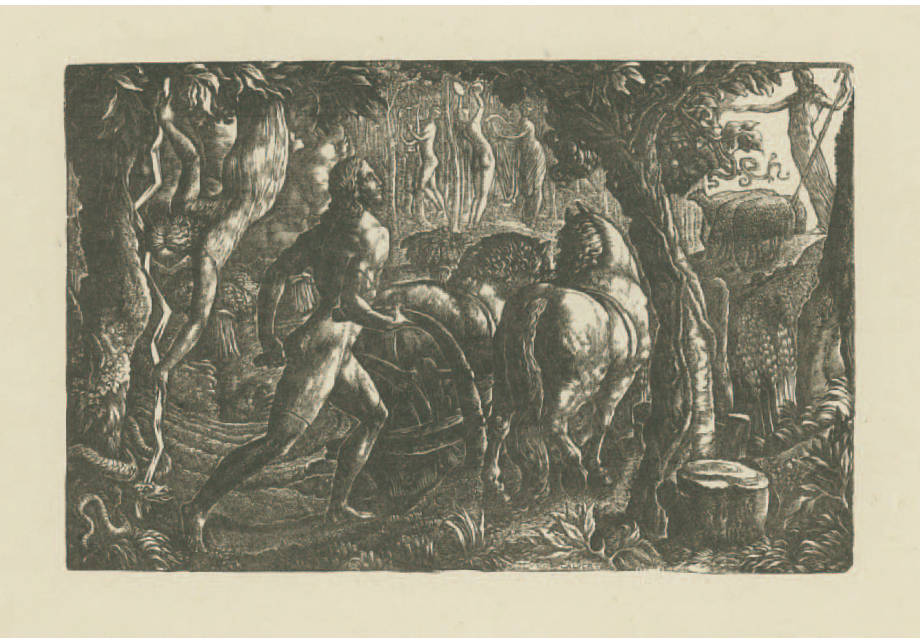 Lithograph
Painting
Bibliography
Cooke, Gordon. Samuel Palmer, His Friends, and Followers. Exhibition Catalogue. London: The Fine Art Society, 2012.
Lister, Raymond. Edward Calvert. London, 1962.
A Memoir of Edward Calvert by His Third Son. London, 1893.
---
Last modified 25 May 2014