The various Indian styles are divided with approximate dates and localities, the periods, however, frequently overlapping, as follows: —
The Buddhist style
The Jaina style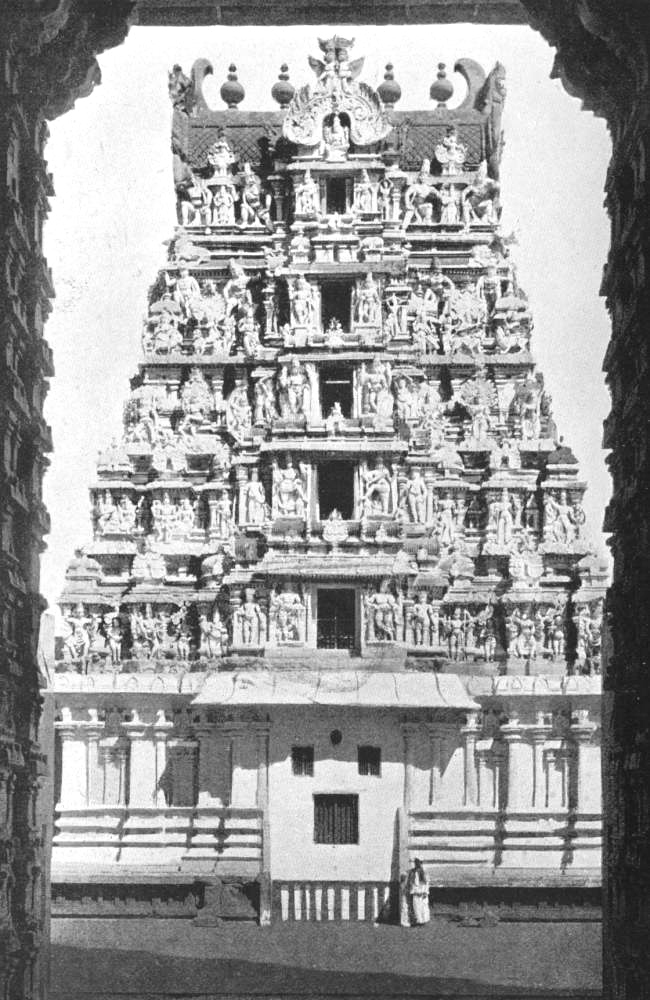 The Northern Hindu (or Brahman) style
The Hindu Chalukyan style
The Hindu Dravidian style
The Muslim Saracenic style — Mogul Architecture
Related material
Bibliography
Fletcher, Banister, and Banister F. Fletcher. A History of Architecture on the Comparative Method for the Student, Craftsman, and Amateur. 5th ed. London: B. T. Batsford, 1905. Internet Archive online version of a copy in a University of California Library. Web. 12 December 2018.
Banister Fletcher's Bibliography
The following list of books demonstrates the major scholarly interest the Victorians had in South Asian architecture and their devotion in recording it.
Burgess, J. Archeological Survey of Western India. 5 vols. 1874-1883.
Cole, H. H.. Illustrations of Ancient Buildings in Muttra and Agra. 2 vols., folio. 1869-1873.
Cole, H. H. Illustrations of Ancient Buildings in Kashmir. 4to. 1869.
Cunningham, Sir A. Archaeological Survey of India. 23 vols. Simla, 1871-1887.
De Forest, L. Indian Domestic Architecture. Folio. Boston, U.S.A., 1885.
Fergusson, James. Picturesque Illustrations of the Ancient Architecture of Hindostan. Folio. 1848.
Fergusson, James. Illustrations of the Rock-cut Temples of India. 8vo. and folio Atlas of Plates. 1845.
Fergusson, James. Architecture at Ahmedabad. 4to. 1866.
Fergusson, James. History of Indian and Eastern Architecture. 8vo. 1891.
Griffin, Sir Lepel. Famous Monuments of Central India. 1886.
Jacob, S. S. Jeypore Portfolio of Architectural Details. 6 vols., folio. 1897.
---
Last modified 12 December 2018