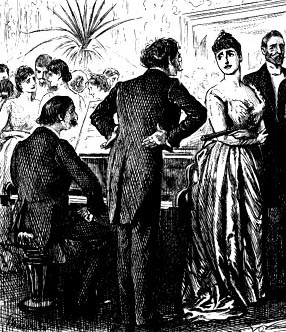 Click on arrow to hear the song performed by Derek B. Scott, Professor of Critical Musicology, University of Leeds, to his own piano accompaniment.
Professor Scott comments that "Love's Old Sweet Song" was one of the most commercially successful ballads by Irish composer James Molloy, and remains familiar to many today. It was sung by the American contralto Antoinette Sterling (1850-1904), who had premiered Sullivan's "The Lost Chord" (performance) in the previous decade. It is a song, incidentally, that features in Molly Bloom's monologue in James Joyce's Ulysses.
Bibliography
Scott, Derek B. The Singing Bourgeois: Songs of the Victorian Drawing Room and Parlour. 2nd ed. Aldershot, Hampshire; Burlington, VT: Ashgate, 2001.
---
Last modified 7 October 2012