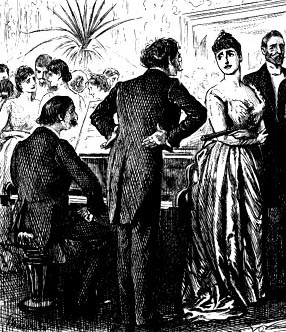 Click on arrow to hear the song performed by Derek B. Scott, Professor of Critical Musicology, University of Leeds, to his own piano accompaniment.
Professor Scott explains that Frederick Cowen, who was born in Kingston, Jamaica, was a pianist and conductor as well as a composer. He was to feel a little embarrassed by his drawing room ballads in later life. This touching ballad of a dream of lost happiness was written when he was a young man, although it seems to portray an elderly person's memories of time spent with a departed loved one..
Bibliography
Scott, Derek B. The Singing Bourgeois: Songs of the Victorian Drawing Room and Parlour. 2nd ed. Aldershot, Hampshire; Burlington, VT: Ashgate, 2001.
---
Last modified 7 October 2012