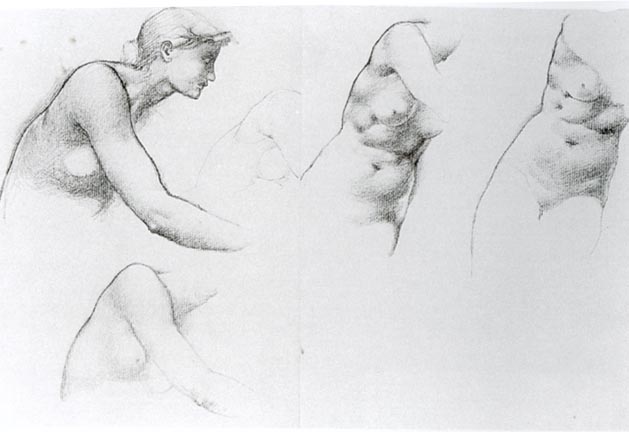 Study for the Figure of Phyllis, for the painting "The Tree of Forgiveness" by Sir Edward Coley Burne-Jones, Bt ARA (1833-1898). Pencil on two sheets of paper: 8 1/2 x 13 inches, 21.5 x 33 centimetres. Provenance: Sir John and Lady Witt.
"This drawing is a study for the The Tree of Forgiveness" (1882, Lady Lever Art Gallery, Port Sunlight), Burne-Jones's second treatment of the story of Phyllis and Demophoon. Phyllis, Queen of Thrace, turned into an almond tree when deserted by Demophoon. Burne-Jones represents the moment when Phyllis springs out of the tree to embrace her faithless lover" (Waters, p. 59).
Peter Nahum Ltd, London has most generously given its permission to use in the Victorian Web information, images, and text from its catalogues, and this generosity has led to the creation of hundreds of the site's most valuable documents on painting, drawing, and sculpture. The copyright on text and images from their catalogues remains, of course, with Peter Nahum Ltd.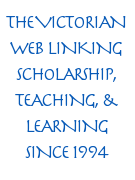 Readers should consult the website of Peter Nahum at the Leicester Galleries to obtain information about recent exhibitions and to order their catalogues. [GPL]
References
Waters, Bill. Burne-Jones — A Quest for Love: Works by Sir Edward Burne-Jones Bt and Related Works by Contemporary Artists. London: Peter Nahum, 1993. Catalogue number 30.
---
Last modified 5 June 2020