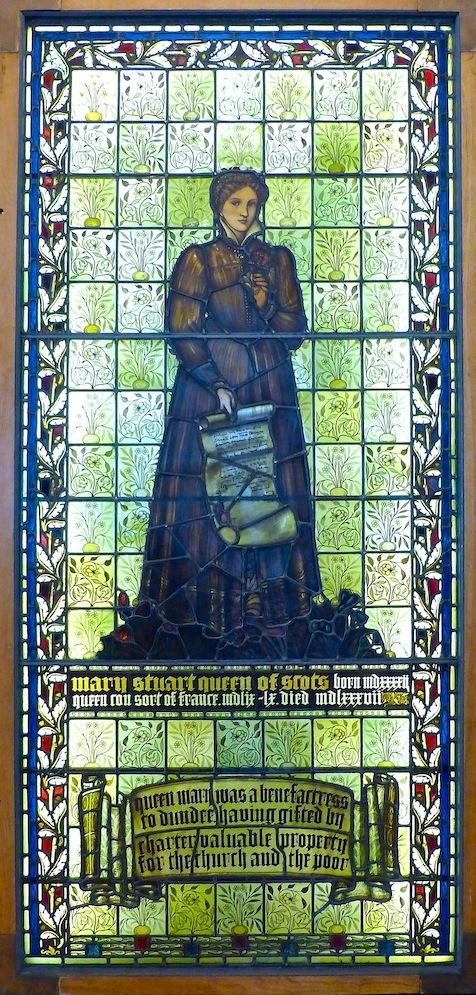 Mary Stuart, Queen of Scots
Sir Edward Burne-Jones
Manufacturer: Morris & Co.
1889
The McManus: Dundee's Art Gallery and Museum, Scotland
According to the information in the museum, Mary Queen of Scots visited Dundee in 1564. She was shocked to discover that the town's graveyard was right beside the market, and granted land from the Monastery of the Greyfriars for use as a new burial ground: she is shown holding the charter or official document for the grant. The inscription expresses gratitude to her as a benefactor of the church and the poor. The window comes from a set commissioned for the old Town House (or Town Hall), Dundee, which had been extended in 1872, and was particularly grand. Sadly, the building was demolished in 1932. [Click on the image to enlarge it, and mouse over the text for links.]
Text and photograph by Jacqueline Banerjee, the photograph reproduced here by kind permission of the McManus.