1783 29 April born in Heath Mill Lane, Deritend, near Birmingham, son of a metalworker.
1798 Apprenticed to Fielder to paint lockets, snuff boxes, and the like.
1800 Fielder commits suicide, and freed of his apprenticeship. Cox begins to work as a scene painter in the Birmingham Theatre.
1804 Moves to London to paint scenery for Astley's Circus.
1805 Travels to North Wales, which becomes a favorite subject of his works.
1805 First exhibits at the Royal Academy.
1807 Subscribes to Turner's Liber Studiorum.
1808 Marries Mary Agg, his landlady's daughter who is twelve years older, and they have along, happy marriage. Moves to Dulwich Common and begins teaching.
1808 A leading member of the Watercolur Society along with Samuel Prout, J. S. Cotman, Copley Fielding, W. Henry ("Bird's Best") Hunt, John Linnell, and Clarkson Stanfield.
1810 President of the short-lived Associated Artists. Elected to the Old Watercolour Society, where, over the years, he exhibits 849 works.
1814 Accepts teaching post at Military College, Farnham.
1815 publishes A Treatise on Landscape Painting and Effect in Water-Colours.
1816 publishes A Series of Progressive Lessons in Water-Colours.
1823 Progressive Lessons reaches fifth edition.
1825 publishes The Young Artist's Companion
1827 Moves to London (9 Foxley Road, Kennington Common). Henry Cole, future director of what will become the Victoria & Albert Museum, becomes a student.
1829 Visits Paris with his son.
1832 Last visit to Paris.
1836 Discovers "Cox paper," his favorite surface for watercolors.
1839 Becomes attracted — Hardie's term — to oil painting.
1841 Turns over teaching to his son and moves to the village of Harborne so he can devote himself to oil painting.
1844 First visit to Bettys-y-Coed, Wales, to which he returns until 1856.
1845 Wife dies.
1850 Paints A Welsh Funeral, Bettys-y-Coed, one of his best known works.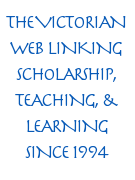 1855 Friends and admirers present him with his portrait.
1859 7 June. Dies.
Bibliography
Hardie, Martin. Water-colour Painting in Britain: The Romantic Period. Ed. Dudley Snelgrove, Jonathan Mayne, and Basil Taylor. London: B. T. Batsford, 1967. II, 190-209.
Solly, N. Neal. Memoir of the Life of David Cox. London 1873; facsimile edition, London 1973..
---
Last modified 26 June 2020