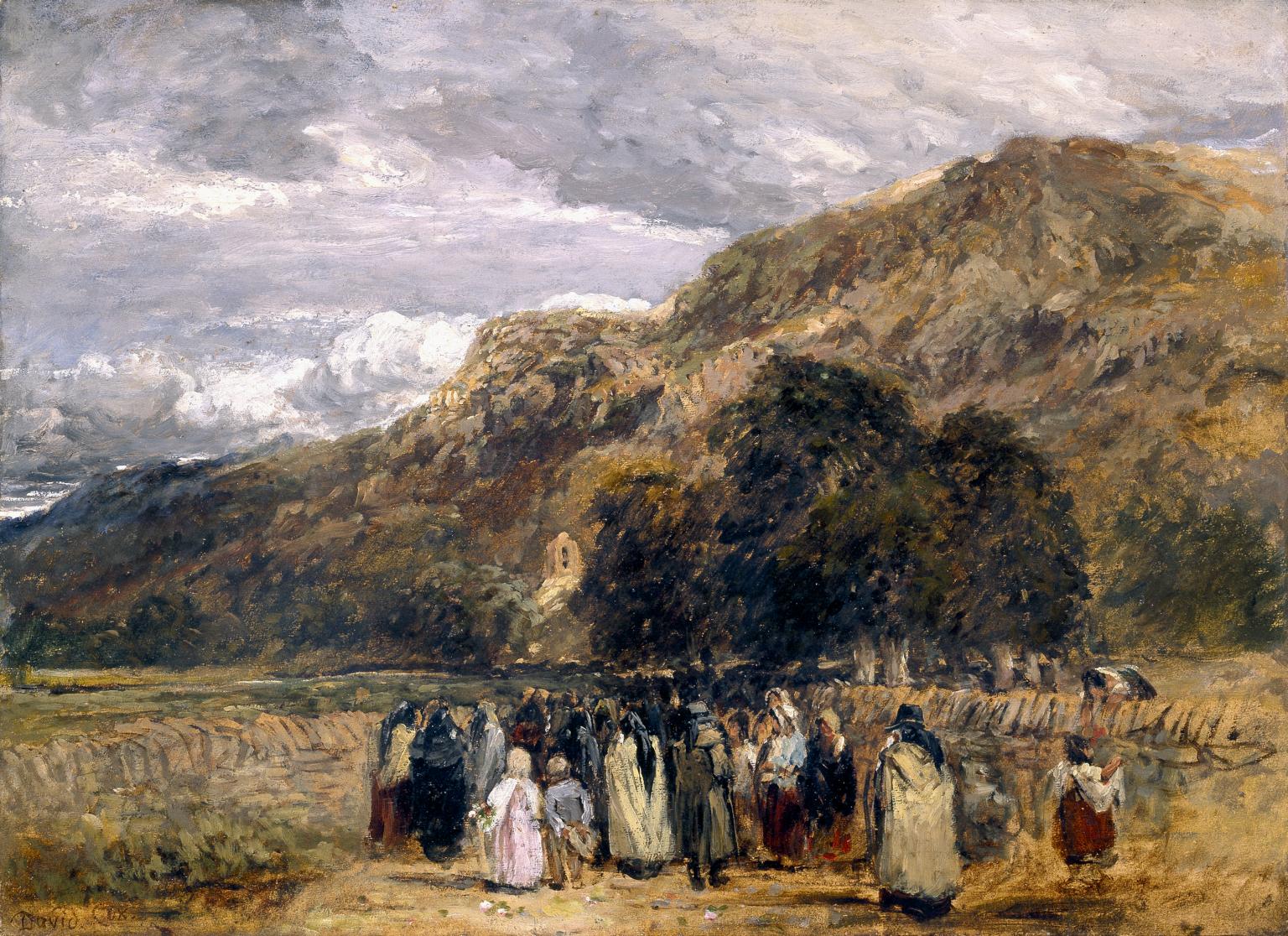 A Welsh Funeral, Betws-y-Coed by David Cox (1783–1859). c.1847-50. Oil on paper, Support: 540 × 749 mm;frame: 791 × 996 × 135 mm. Collection: Tate, ref. N04844. Purchased 1936. Image released by the gallery on the Creative Commons Attribution-NonCommercial-NoDerivatives licence (CC BY-NC-ND). Image download, text and formatting by Jacqueline Banerjee. [Click on the image to enlarge it.]
Cox had been visiting the beautiful mountainous scenery in this area since as early as 1805, but his illustrations for Thomas Roscoe's guidebook, Wanderings and Excursions in North Wales (1836) seemed to cement his fascination with the area around Betws-y-Coed, much favoured by artists. The little village was already becoming what is now seen as the first artists' colony in Britain. The second edition of Roscoe's book in 1844 contained what Peter Lord calls a "eulogist chapter on the village" (281), where Cox continued to spend his summers for another twelve years. When Clarence Twaite arrived in 1851, he noted that there were ten artists living there, including Cox himself (see Lord 286).
Funerals are marked by various customs in Wales, and here we see a focus not only for community life, when everyone turns out for the occasion, but perhaps also for Cox's own Nonconformist sympathies and deep affection for the villagers themselves. Indeed, he is thought to have been one of the mourners, the man in the cloak towards the right — see Cathy Johns's useful commentary for the Tate. Johns also draws attention to the artists's avowed symbolic touch, the girls picking red poppies on the right.
This painting, of which there are several versions, two at least in somewhat brighter tones, was clearly important to Cox. It "epitomized the pietistic aspect of his vision ... and achieved great celebrity after its reproduction in engraved form in 1862" (Lord 285).
Link to related material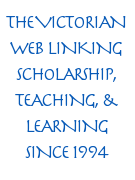 Bibliography
Johns, Cathy. Display caption and commentary. Tate. Web. 18 January 2022.
Lord, Peter. Imaging the Nation: The Visual Culture of Wales. Cardiff: University of Wales Press, 2000.
---
Last modified 27 June 2020