Madox Brown was never a member of the Pre-Raphaelite Brotherhood (being deemed too old at twenty-eight in 1848), but he was a close associate through his lifelong friendship with Rossetti. He influenced the Brotherhood's admiration for early Italian art, encouraged them to paint in pure glazes and was, in turn, influenced by their fidelity to nature.
He was born in Calais of British parents and trained in Bruges, Ghent, Antwerp and Paris. His early work is dark and dramatic with fluid brushwork. His style changed after 1844, when he worked in London for the Westminster Hall competitions, when he studied Holbein's pictures in Basle and the works of the Nazarenes and the early Renaissance masters in Rome. His first wife died there in 1846. He married again in 1853. His second wife was Emma Hill, his model and lover since 1848.
In March 1848, Rossetti applied to him for painting lessons leading to Brown's association with Pre-Raphaelitism. Brown gained little public recognition in this period, apart from prizes at the Liverpool Academy in 1856 and 1858, partly because he ceased to exhibit at the Royal Academy in 1853. Yet in 1865 his works of the 1850s became better known because he held a one-man exhibition in Piccadilly featuring his most famous painting, Work, along with most of his other major paintings. He exhibited recent paintings at the Dudley Gallery in the 1860s, an instance of the importance of this exhibition to independent and avant-garde artists in its early years. Because of his attention to detail and strict adherence to the principals of the Brotherhood, his works were painted painstakingly and are now extremely rare on the market. [p. 22]
Related Material
Peter Nahum Ltd, London has most generously given its permission to use in the Victorian Web information, images, and text from its catalogues, and this generosity has led to the creation of hundreds of the site's most valuable documents on painting, drawing, and sculpture. The copyright on text and images from their catalogues remains, of course, with Peter Nahum Ltd.
Readers should consult the website of Peter Nahum at the Leicester Galleries to obtain information about recent exhibitions and to order their catalogues. [GPL]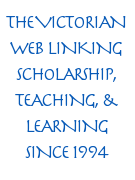 References
Nahum, Peter, and Sally Burgess. Pre-Raphaelite-Symbolist-Visionary. London: Peter Nahum at Leicester Galleries.
---
Last modified 19 March 2003