The usual idea of art-training is that the student must first become a good draughtsman in black-and-white, and then learn to paint. That has been proved to be most fallacious. Drawing (that is, with charcoal, chalk and stump, or pencil) is a totally different mental operation from "drawing with a brush." It does not therefore follow that a perfect draughtsman must become a perfect painter. We see the truth of this assertion in the works of many a distinguished artist.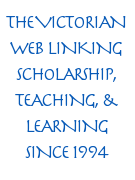 After all said and done, a student wants to be a painter, and not merely a draughtsman; and my theory has always been -- not to deaden any of the faculties of the student's mind which would lead to that end. Above all things, save the youthful years of the student's life from being wasted, because the painter's "type of work" must be established between the years of eighteen and thirty-five. After that, although he may keep up his standard of excellence to a ripe old age, he cannot evolve the type of his individuality. [45]
References
von Herkomer, Sir Hubert. My School and My Gospel. New York: Doubleday, Page, and Co., 1906.
---
Last modified 30 May 2007