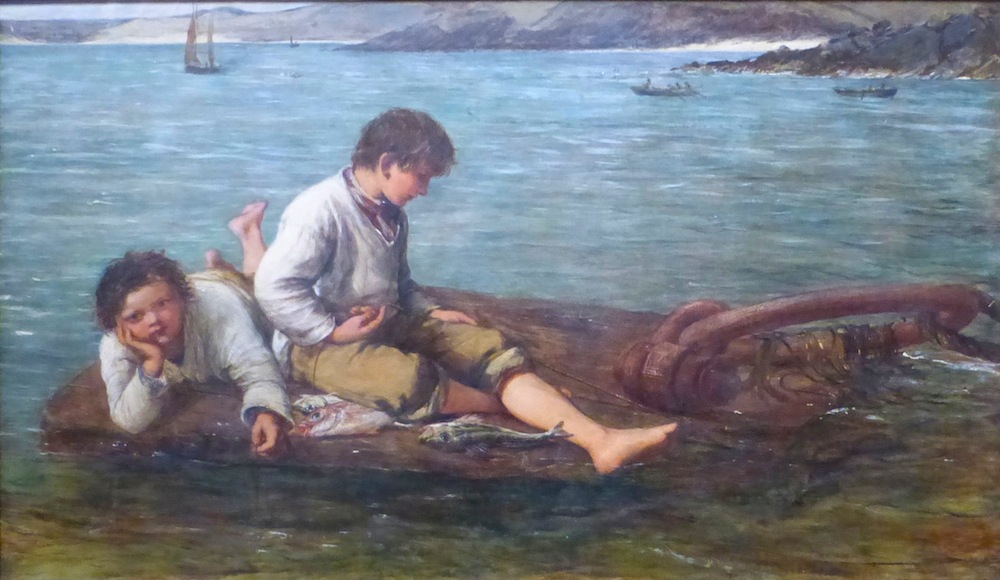 Sea Urchins by James Clarke Hook RA, 1819-1907. 1861. Oil on canvas, 51 x 84 cm. Guildhall Art Gallery, London. Accession number 683, bequeathed by Charles Gassiot, 1902. Photographs and text by Jacqueline Banerjee, the photographs reproduced here by courtesy of the Gallery and the City of London Corporation.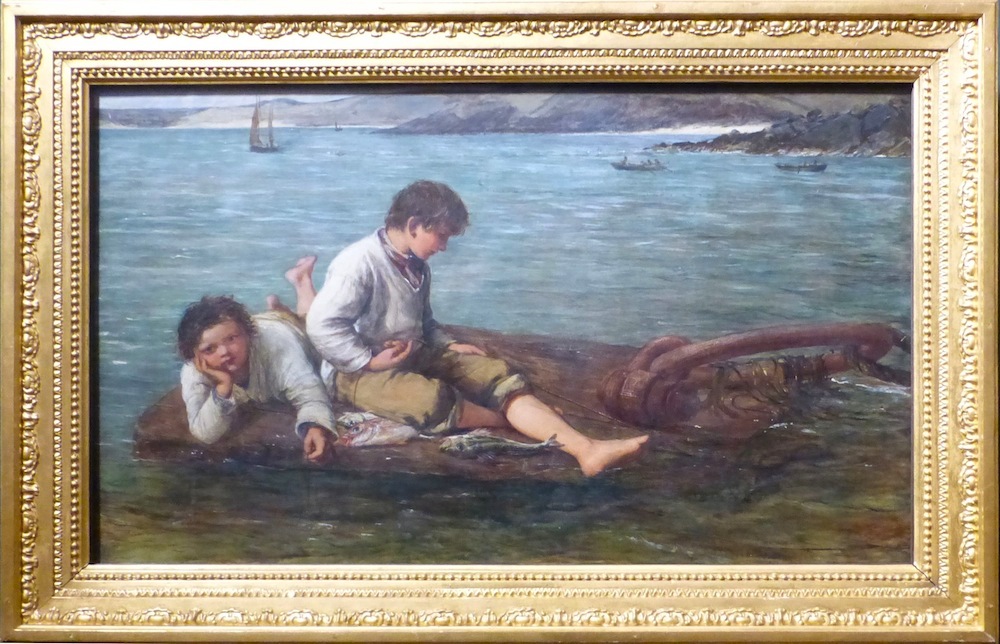 The painting in its frame.
There is a play on words in Hook's title. The word "urchin" comes from the old word for "hedgehog" and applies well to true sea-urchins, the prickly little creatures that feed on the the algae of the seashore rocks, and can sting with their sharp quills. But it also applies to naughty, ragged little boys, such as those who roamed the streets in Victorian times. Here, a couple of such scamps are at the seashore, whiling away their time, and, it seems, foraging. One has a fishing rod and has evidently caught some fish, while the other, rather disarming with his round face and curly hair, is lolling dreamily on the tethered wooden raft. But both are also holding something — presumably, one or more sea urchins, which are edible.
---
Created 21 May 2018