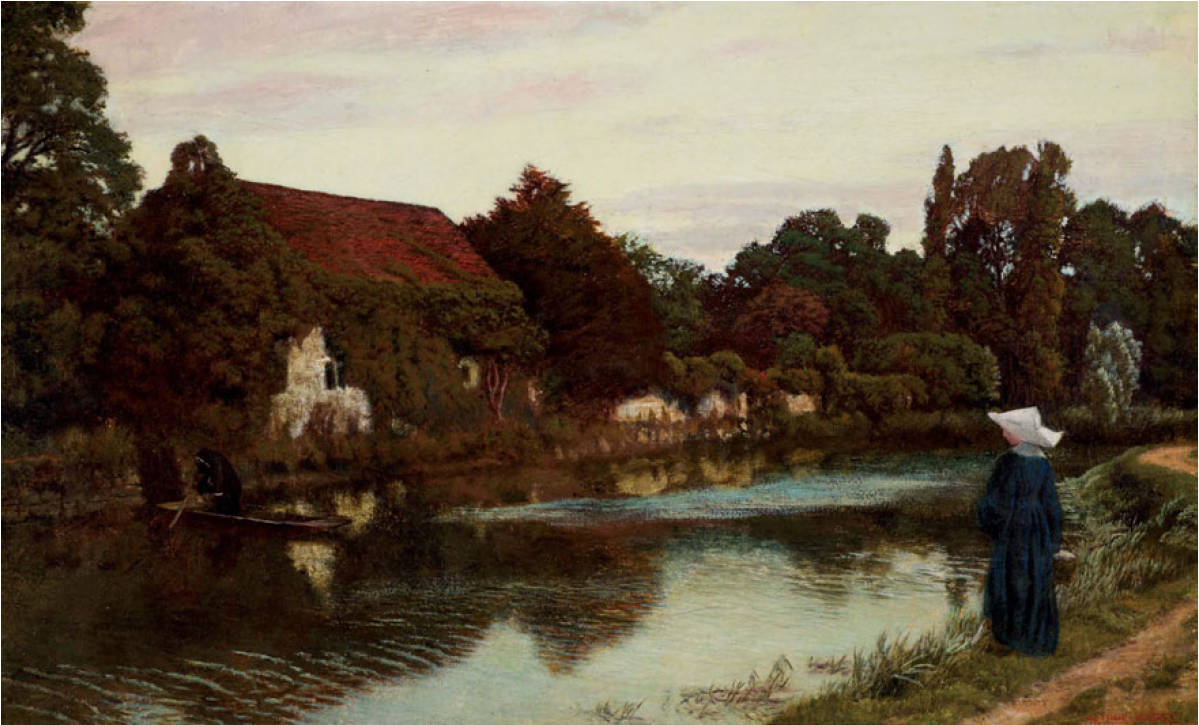 Subject Pictures
Land- and Seascapes
Paintings in the Pérez Simón Collection (no images on this site)
Enid and Geraint

, 1863

A Passing Cloud

, c. 1895-1908
Related Materials and Web Resources outside the Victorian Web
Birmingham Museums and Art Gallery has created www.preraphaelites.org (or Pre-Raphaelite Online Resource), making their entire PRB collection available.

Arthur Hughes: His Life and Works

(the virtual supplement to Leonard Roberts' catalogue raisonné of the same title published in 1999 by Antique Collectors Club).
Bobliography
A Victorian Obsession: The Pérez Simón Collection at Leighton House. Exhibition Catalogue. London: Leighton House Museum, 2015.
---
Last modified 14 December 2021