Classic Subjects: Subjects from Classic Myth or Set in Classical Times
Subjects Set in Roman Times
Medieval Subjects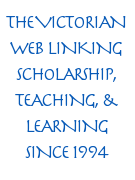 Allegorical Subjects
Portraits
General
Paintings in the Pérez Simón Collection (no images on this site)
The Crystal Ball

, 1902
Study for

Jason and Medea (The Love Philtre)

, 1906-07

A Song of Springtime

, 1913
Discussions
Bibliography
Trippi, Peter. J. W. Waterhouse. London: Phaidon, 2002.
Hobson, Anthony. The Art and Life of J. W. Waterhouse, R.A.. London.
Newall, Christopher. A Celebration of British and European Painting of the 19th and 20th Centuries. London: Peter Nahum, nd [1999?]. Pp. 46-47.
Wood, Christopher. Olympian Dreamers: Victorian Classical Painters. London: Constable, 1983. 224-44.
---
---
Last modified 16 June 2022