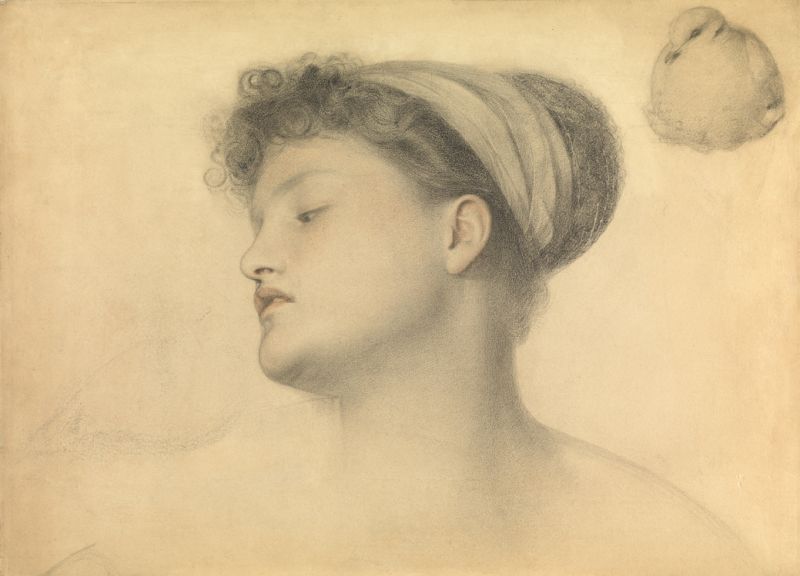 Study for "Girl with Doves" by Anthony Frederick Augustus Sandys. Pencil and coloured chalks, 16.5 x 22.5 inches. Collection: The Maas Gallery.
The Maas Gallery, London has most generously given its permission to use in the Victorian Web information, images, and text from its catalogues. The copyright on text and images from their catalogues remains, of course, with the Maas Gallery. Readers should consult the gallery website to obtain information about recent exhibitions and to order their catalogues. [GPL]
Bibliography
Elzea, Betty. Frederick Sandys: A Catalogue Raisonné. Woodbridge, 2001. [See p.60 for colour plate of a similar drawing.]
Pre-RaphaelitismNo. 4.. Exhibition catalogue. London: Maas Gallery, 2013.
---
Last modified 27 April 2013