[Victorian Web Home —> Visual Arts —> Victorian Painters —> Pre-Raphaelitism —> William Holman Hunt —> Works]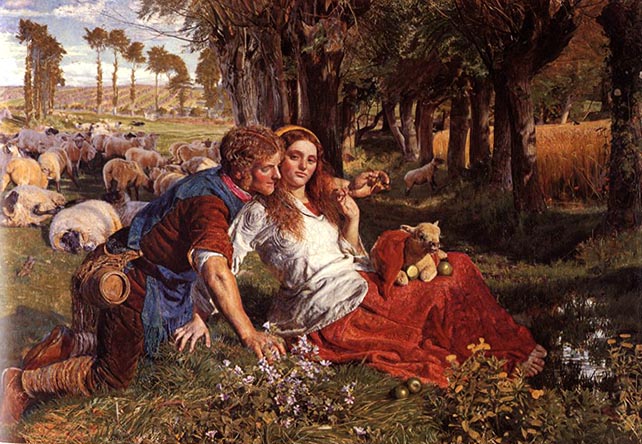 William Holman Hunt. The Hireling Shepherd. 1851. Oil on canvas, 30 1/16x 43 l/8 in. Manchester City Art Galleries.
Bibliography
Landow, George P. Section on painting in Replete with Meaning (1979)
The Pre-Raphaelites. London: Tate Gallery/Allen Tate, 1984.
---
Last modified 19 September 2004