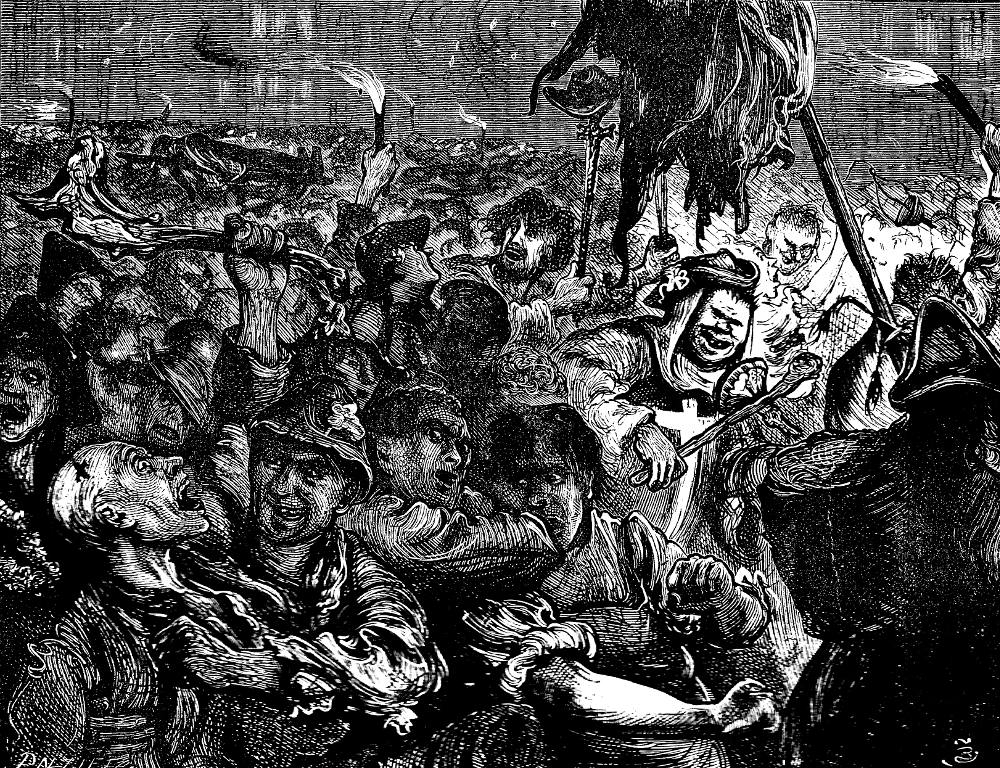 It flitted onward, and was gone by Fred Barnard. 1874. 4 3⁄16 x 5 ⅜ inches (10.7 cm by 13.7 cm), framed. Dickens's Barnaby Rudge: A Tale of the Riots of 'Eighty, Chapter LI, 197. [Click on the images to enlarge them.]
Context of the Illustration: The nocturnal mob surges by then vanishes
Gashford walked stealthily about, listening to all he heard, and diffusing or confirming, whenever he had an opportunity, such false intelligence as suited his own purpose; and, busily occupied in this way, turned into Holborn for the twentieth time, when a great many women and children came flying along the street — often panting and looking back — and the confused murmur of numerous voices struck upon his ear. Assured by these tokens, and by the red light which began to flash upon the houses on either side, that some of his friends were indeed approaching, he begged a moment's shelter at a door which opened as he passed, and running with some other persons to an upper window, looked out upon the crowd.
They had torches among them, and the chief faces were distinctly visible. That they had been engaged in the destruction of some building was sufficiently apparent, and that it was a Catholic place of worship was evident from the spoils they bore as trophies, which were easily recognisable for the vestments of priests, and rich fragments of altar furniture. Covered with soot, and dirt, and dust, and lime; their garments torn to rags; their hair hanging wildly about them; their hands and faces jagged and bleeding with the wounds of rusty nails; Barnaby, Hugh, and Dennis hurried on before them all, like hideous madmen. After them, the dense throng came fighting on: some singing; some shouting in triumph; some quarrelling among themselves; some menacing the spectators as they passed; some with great wooden fragments, on which they spent their rage as if they had been alive, rending them limb from limb, and hurling the scattered morsels high into the air; some in a drunken state, unconscious of the hurts they had received from falling bricks, and stones, and beams; one borne upon a shutter, in the very midst, covered with a dingy cloth, a senseless, ghastly heap. Thus—a vision of coarse faces, with here and there a blot of flaring, smoky light; a dream of demon heads and savage eyes, and sticks and iron bars uplifted in the air, and whirled about; a bewildering horror, in which so much was seen, and yet so little, which seemed so long, and yet so short, in which there were so many phantoms, not to be forgotten all through life, and yet so many things that could not be observed in one distracting glimpse — it flitted onward, and was gone.
As it passed away upon its work of wrath and ruin, a piercing scream was heard. A knot of persons ran towards the spot; Gashford, who just then emerged into the street, among them. He was on the outskirts of the little concourse, and could not see or hear what passed within; but one who had a better place, informed him that a widow woman had descried her son among the rioters. [Chapter L, 195]
Commentary: The Vulgus Mobile
Despite his sympathy fior the Victorian working class, Fred Barnard spares no sympathy fior this mob of zealots, opportunists, and vandals in this dark plate. He uses chiaroscuro to highlight a brawny arm, the shaved head of a lunatic, and a member of the mob in borrowed clerical vestments, but holding in place of a crucifix a stout club. Although Barnard makes his mob multi-headed, the faces bear no marks of intelligence or humanity. The overall effect is of swirling motion and a fitful darkness illuminated by half-a-dozen torches.
Parallel Scene from the First Edition: Instalment 70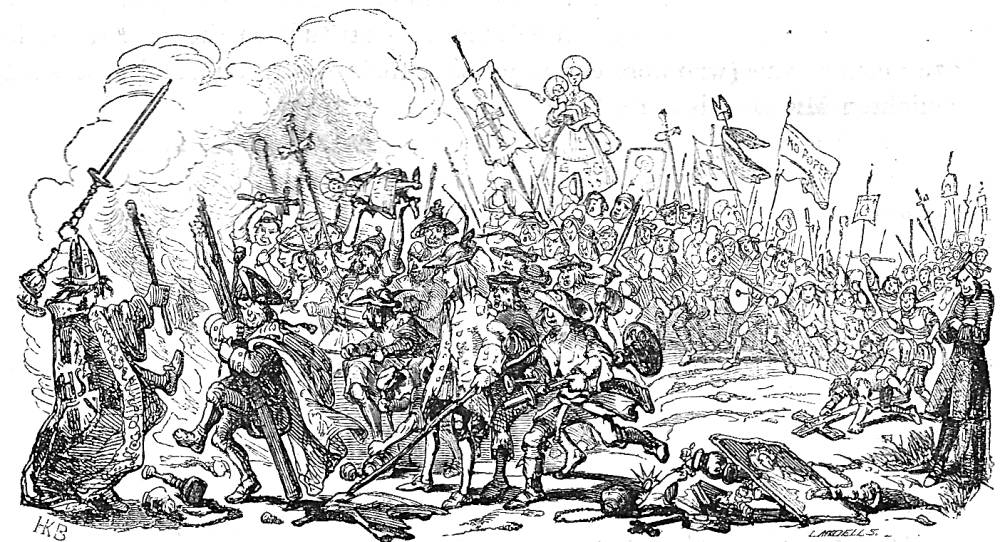 Phiz's dramatisation of uproarious mob scene after the sacking of Catholic chapels in the metropolis: The Rioters and their Spoils (Ch. 52, 14 August 1841).
Related Material including Other Illustrated Editions of
Barnaby Rudge
Scanned image, colour correction, sizing, caption, and commentary by Philip V. Allingham. [You may use this image without prior permission for any scholarly or educational purpose, as long as you (1) credit the person who scanned the image, and (2) link your document to this URL in a web document or cite the Victorian Web in a print one.]
Bibliography
Dickens, Charles. Barnaby Rudge in Master Humphrey's Clock. Illustrated by Phiz and George Cattermole. 3 vols. London: Chapman and Hall, 1841; rpt., Bradbury and Evans, 1849.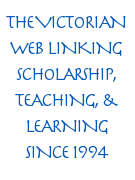 _______. Barnaby Rudge. Illustrated by Sol Eytinge, Jr. The Diamond Edition. 16 vols. Boston: Ticknor and Fields, 1867.
________. Barnaby Rudge — A Tale of the Riots of 'Eighty. Illustrated by Fred Barnard. The Household Edition. 22 vols. London: Chapman and Hall, 1874. VII.
________. The Dickens Souvenir Book. London: Chapman & Hall, 1912.
Hammerton, J. A. "Ch. XIV. Barnaby Rudge." The Dickens Picture-Book. The Charles Dickens Library Edition, illustrated by Harry Furniss. London: Educational Book Co., 1910. 213-55.
---
Created 20 August 2020

Last modified 18 December 2020