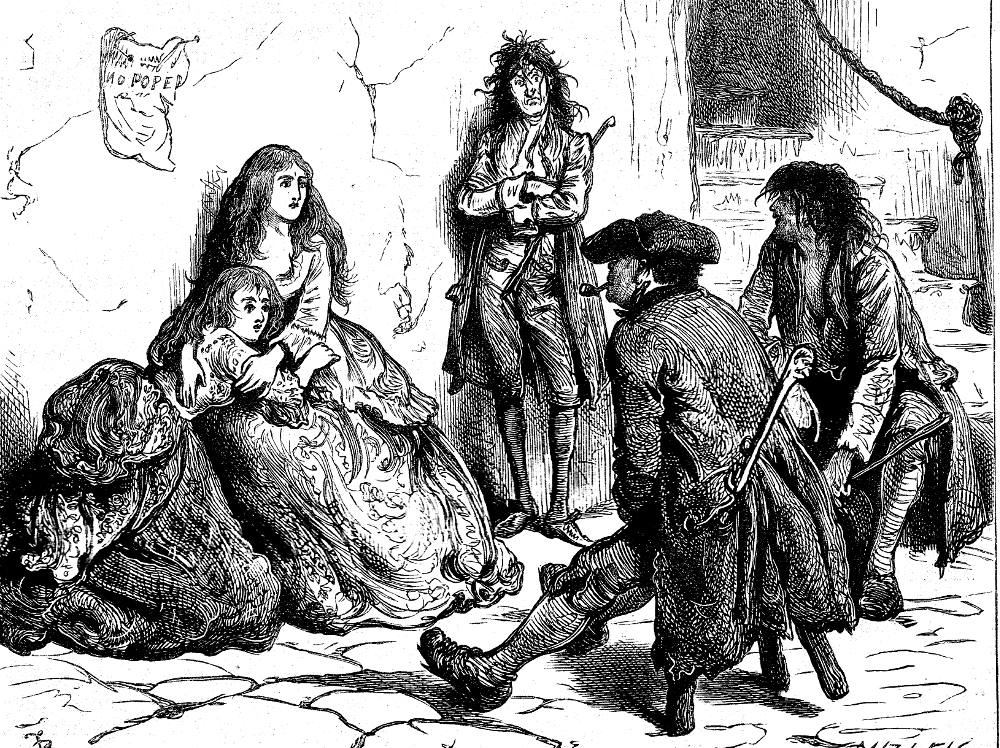 Looked moodily on as she flew to Miss Haredale's side by Fred Barnard. 1874. 4 3⁄16 x 5 ⅜ inches (10.7 cm by 13.8 cm), framed. Dickens's Barnaby Rudge: A Tale of the Riots of 'Eighty, Chapter LIX, 232.
Context of the Illustration: The Heroines Trapped
"She's in an excited state to-night," said Simon, as he smoothed his rumpled feathers, "and don't know when she's well off. Let her be by herself till to-morrow, and that'll bring her down a little. Carry her into the next house!
Hugh had her in his arms directly. It might be that Mr Tappertit's heart was really softened by her distress, or it might be that he felt it in some degree indecorous that his intended bride should be struggling in the grasp of another man. He commanded him, on second thoughts, to put her down again, and looked moodily on as she flew to Miss Haredale's side, and clinging to her dress, hid her flushed face in its folds.
"They shall remain here together till to-morrow," said Simon, who had now quite recovered his dignity — "till to-morrow. Come away!"
"Ay!" cried Hugh. "Come away, captain. Ha ha ha!" [Chapter LIX, 220-21]
Commentary
Instead of the dramatic scene in which Cattermole depicted Hugh, Dennis, and Sim, assisted by selected thugs, carrying off the heroines in a carriage, Barnard simply shows them held prisoner in a cottage in the metropolis as their captors determine how they intend to use them.
Barnard seems to be "de-sensationalizing" the abduction scenes of Cattermole and Phiz by depicting the young women staring down their captors. The scene of their incarceration is apparently a rioters' hideout as the illustrator has inserted a "no-popery" poster on the wall above the young women's heads. Sim, clasping his cudgel rather Dolly, studies his companions from the side. The heavy-set Ned Dennis, pipe in his month, is turned away from the viewer, but Hugh's expression does not suggest lust or aggression. Emma holds Dolly protectively, but neither young woman appears to be in the kind of danger suggested by Phiz in the original 1841 illustration.
Parallel Illustrations 1841 First Edition & Charles Dickens Library Edition (1910)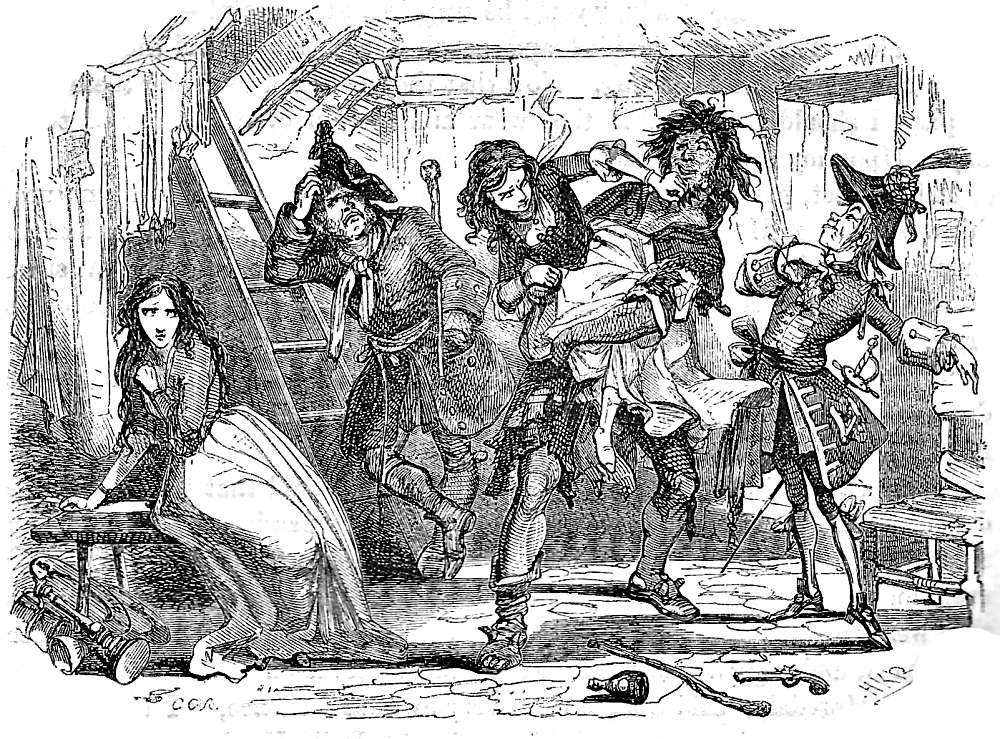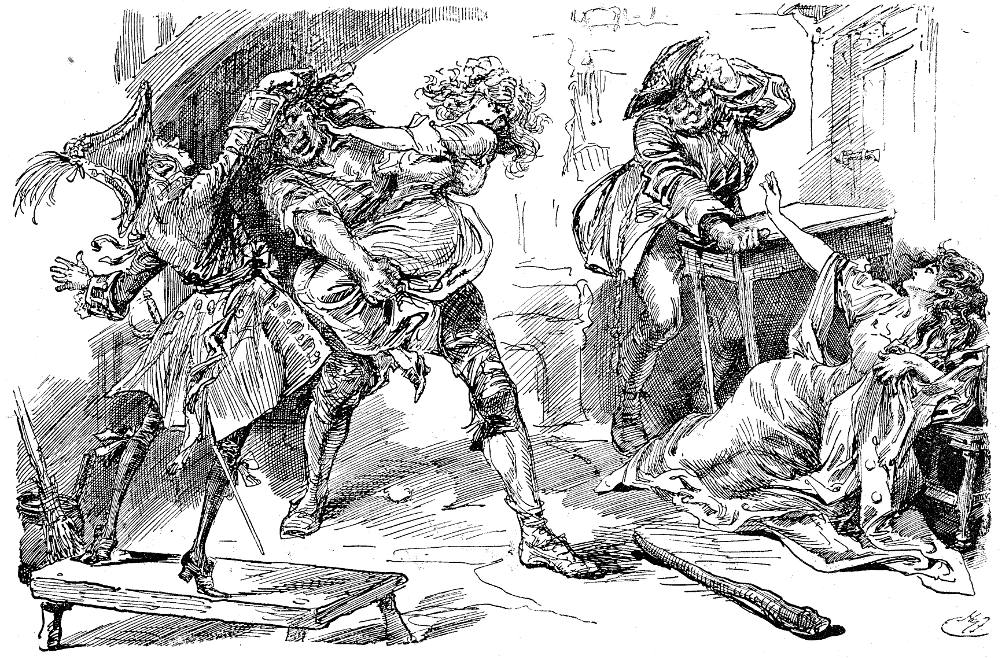 Left: Phiz's dramatic action scene of Dolly struggling with Hugh:Dolly in Hugh's Arms (11 September 1841). Right: Harry Furniss's dynamic scene involves both Hugh and Sim fully engaged: Emma and Dolly Prisoners (1910).
Related Material including Other Illustrated Editions of
Barnaby Rudge
Scanned image, colour correction, sizing, caption, and commentary by Philip V. Allingham. [You may use this image without prior permission for any scholarly or educational purpose, as long as you (1) credit the person who scanned the image, and (2) link your document to this URL in a web document or cite the Victorian Web in a print one.]
Bibliography
Dickens, Charles. Barnaby Rudge in Master Humphrey's Clock. Illustrated by Phiz and George Cattermole. 3 vols. London: Chapman and Hall, 1841; rpt., Bradbury and Evans, 1849.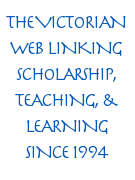 _______. Barnaby Rudge. Illustrated by Sol Eytinge, Jr. The Diamond Edition. 16 vols. Boston: Ticknor and Fields, 1867.
________. Barnaby Rudge — A Tale of the Riots of 'Eighty. Illustrated by Fred Barnard. The Household Edition. 22 vols. London: Chapman and Hall, 1874. VII.
________. The Dickens Souvenir Book. London: Chapman & Hall, 1912.
Hammerton, J. A. "Ch. XIV. Barnaby Rudge." The Dickens Picture-Book. The Charles Dickens Library Edition, illustrated by Harry Furniss. London: Educational Book Co., 1910. 213-55.
---
Created 20 August 2020

Last modified 3 October 2020