"Chester," said Mr Haredale, after a short silence, during which he had eyed his smiling face from time to time intently, "you have the head and heart of an evil spirit in all matters of deception." by Fred Barnard. 1874. 3 ¾ by 5 ¼ inches (9.3 cm by 13.4 cm), vignetted. Dickens's Barnaby Rudge: A Tale of the Riots of 'Eighty, Chapter XII, 49. [Click on the image to enlarge it.]
Context of the Illustration: Haredale and Chester reach a Temporary Understanding
"Our business, I presume, is nearly at an end,' said Mr. Haredale, with an expression of impatience he was at no pains to conceal. 'Trust me, Mr. Chester, my niece shall change from this time. I will appeal," he added in a lower tone, "to her woman's heart, her dignity, her pride, her duty —"
"I shall do the same by Ned," said Mr Chester, restoring some errant faggots to their places in the grate with the toe of his boot. "If there is anything real in this world, it is those amazingly fine feelings and those natural obligations which must subsist between father and son. I shall put it to him on every ground of moral and religious feeling. I shall represent to him that we cannot possibly afford it — that I have always looked forward to his marrying well, for a genteel provision for myself in the autumn of life — that there are a great many clamorous dogs to pay, whose claims are perfectly just and right, and who must be paid out of his wife's fortune. In short, that the very highest and most honourable feelings of our nature, with every consideration of filial duty and affection, and all that sort of thing, imperatively demand that he should run away with an heiress."
"And break her heart as speedily as possible?" said Mr. Haredale, drawing on his glove.
"There Ned will act exactly as he pleases," returned the other, sipping his wine; "that's entirely his affair. I wouldn't for the world interfere with my son, Haredale, beyond a certain point. The relationship between father and son, you know, is positively quite a holy kind of bond. — won't you let me persuade you to take one glass of wine? Well! as you please, as you please," he added, helping himself again.
"Chester," said Mr. Haredale, after a short silence, during which he had eyed his smiling face from time to time intently, "you have the head and heart of an evil spirit in all matters of deception."
"Your health!" said the other, with a nod. [Chapter XII, 48]
Commentary
In Barnard's realistically drawn realisation of the scene in the Maypole's best chamber, Mr. Chester has just arrived — indeed, he still wears his riding-boots. Determined to break off the affair between Edward Chester and his niece, Emma, Geoffrey Haredale has come over from The Warren to make a bargain with the Devil, or his earthly counterpart, the suave and devious John Chester. While the Maypole regulars and staff expect a sword-fight to break out, the old adversaries reach a mutually agreeable understanding. Barnard makes Chester less artificial and polished here, perhaps to suggest that at least in these negotiations he is being genuine. But Haredale studies his antagonist carefully, as if trying to see whether the devious urban aristocrat has an ulterior motive. Haredale is all attention, but Chester is a study in indolence, as their contrasting postures suggest.
Related Scene from the Phiz Sequence
Related Material including Other Illustrated Editions of
Barnaby Rudge
Scanned image, colour correction, sizing, caption, and commentary by Philip V. Allingham. [You may use this image without prior permission for any scholarly or educational purpose, as long as you (1) credit the person who scanned the image, and (2) link your document to this URL in a web document or cite the Victorian Web in a print one.]
Bibliography
Dickens, Charles. Barnaby Rudge in Master Humphrey's Clock. Illustrated by Phiz and George Cattermole. 3 vols. London: Chapman and Hall, 1841; rpt., Bradbury and Evans, 1849.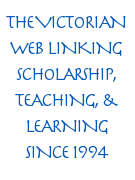 ________. Barnaby Rudge — A Tale of the Riots of 'Eighty. Illustrated by Fred Barnard. The Household Edition. 22 vols. London: Chapman and Hall, 1874. VII.
---
Last modified 18 December 2020