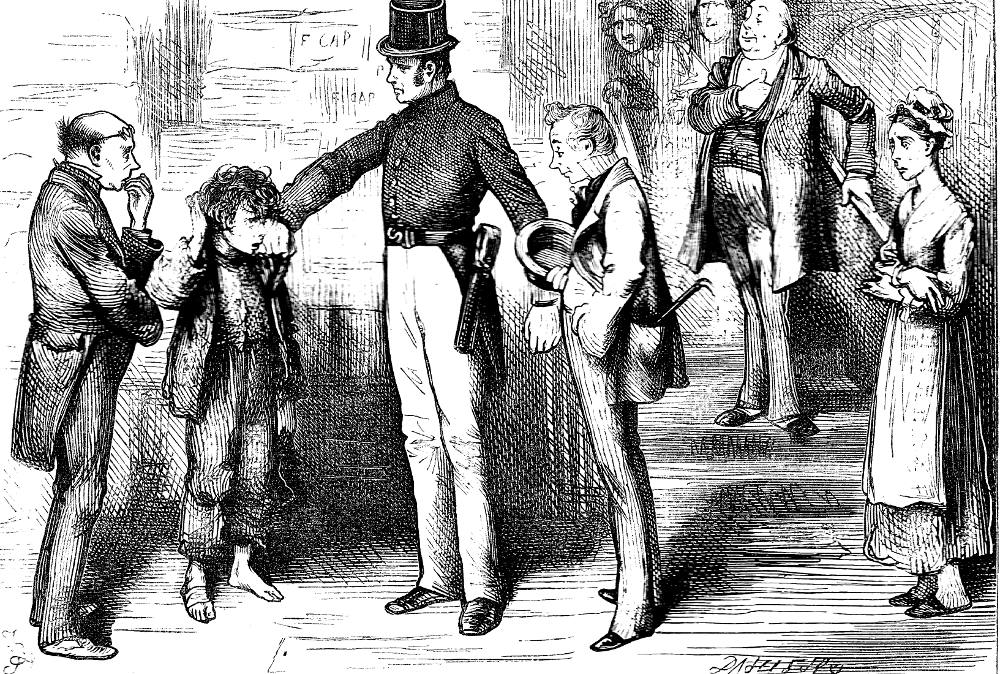 "Who ud go and let a nice innocent lodging to such a reg'lar one as me!" — nineteenth illustration by Fred Barnard in the Household Edition (1873). 9.4 cm high by 13.8 cm wide (3 ⅝ by 5 ½ inches), framed, p. 125. Chapter 19. Running head: "This Boy" (135). [Click on the image to enlarge it.]
Passage Illustrated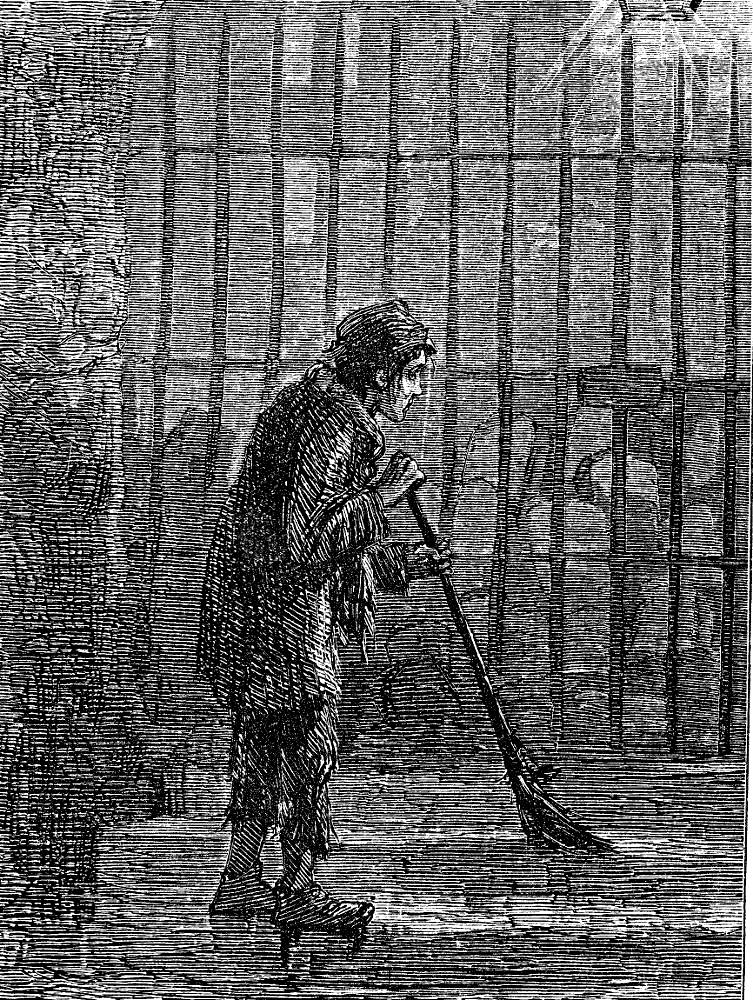 Eytinge's study the Cockney crossing-sweeper includes his looking into the cemetary where Nemo has recently been interred: Jo (1867).
"Well!" says the constable, "so far, it seems, he had grounds for what he said. When I took him into custody up in Holborn, he said you knew him. Upon that, a young man who was in the crowd said he was acquainted with you, and you were a respectable housekeeper, and if I'd call and make the inquiry, he'd appear. The young man don't seem inclined to keep his word, but — Oh! Here IS the young man!"
Enter Mr. Guppy, who nods to Mr. Snagsby and touches his hat with the chivalry of clerkship to the ladies on the stairs.
"I was strolling away from the office just now when I found this row going on," says Mr. Guppy to the law-stationer, "and as your name was mentioned, I thought it was right the thing should be looked into."
"It was very good-natured of you, sir," says Mr. Snagsby, "and I am obliged to you." And Mr. Snagsby again relates his experience, again suppressing the half-crown fact.
"Now, I know where you live," says the constable, then, to Jo. "You live down in Tom-all-Alone's. That's a nice innocent place to live in, ain't it?"
"I can't go and live in no nicer place, sir," replies Jo. "They wouldn't have nothink to say to me if I wos to go to a nice innocent place fur to live. Who ud go and let a nice innocent lodging to such a reg'lar one as me!"
"You are very poor, ain't you?" says the constable.
"Yes, I am indeed, sir, wery poor in gin'ral," replies Jo. "I leave you to judge now! I shook these two half-crowns out of him," says the constable, producing them to the company, "in only putting my hand upon him!" [Chapter XIX, "Moving on," 135]
Commentary: Connecting Snagsby and The Mysterious Lady
Six weeks into the Long Vacation, and the London law courts have virtually shut down. We move from variable spring weather in Lincolnshire to unseasonably sultry weather in the vicinity of Snagsby's legal stationer's shop  of Cook's Court, Cursitor Street. Barnard reinforces the "streaky-bacon" nature of the narrative by having a comic street scene among common citizens follow hard upon the heels of the serious scene among the privileged in the keeper's lodge at Chesney Wold.
Dickens is gradually unravelling the mystery of Esther's parentage as he implies that it is connected with the visit to Nemo's grave of the disguised lady. As the constable (in the period costume of the Peeler or London Bobhy) takes Jo up for failing to "move on" (vagrancy) at Tom-all-Alone's, Snagsby (left in the Barnard illustration) becomes involved in the confrontation, and is therefore present when the crossing-sweeper reveals that he recently received a sovereign for escorting the mysterious lady, shrouded in a veil, through the neighbourhood of Chancery Lane, between Fleet Street and High Holborn.
Related Material, including Other Illustrated Editions of
Bleak House
Scanned image, colour correction, sizing, caption, and commentary by Philip V. Allingham. [You may use this image without prior permission for any scholarly or educational purpose, as long as you (1) credit the person who scanned the image, and (2) link your document to this URL in a web document or cite the Victorian Web in a print one.]
Bibliography
"Bleak House — Sixty-one Illustrations by Fred Barnard." Scenes and Characters from the Works of Charles Dickens, Being Eight Hundred and Sixty-six Drawings by Fred Barnard, Gordon Thomson, Hablot Knight Browne (Phiz), J. McL. Ralston, J. Mahoney, H. French, Charles Green, E. G. Dalziel, A. B. Frost, F. A. Fraser, and Sir Luke Fildes. London: Chapman and Hall, 1907.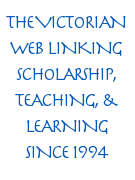 Davis, Paul. Charles Dickens A to Z: The Essential Reference to His Life and Work. New York: Facts On File, 1998.
Dickens, Charles. Bleak House. Illustrated by F. O. C. Darley and John Gilbert. The Works of Charles Dickens. The Household Edition. New York: Sheldon and Company, 1863. Vols. 1-4.
_______. Bleak House. Illustrated by Sol Eytinge, Jr, and engraved by A. V. S. Anthony. 14 vols. Boston: Ticknor & Fields, 1867. VI.
_______. Bleak House, with 61 illustrations by Fred Barnard. Household Edition. London: Chapman and Hall, 1873. IV.
_______. Bleak House. Illustrated by Harry Furniss [28 original lithographs]. The Charles Dickens Library Edition. Vol. 11.​ London: Educational Book, 1910.
_______. Bleak House, ed. Norman Page. Harmondsworth: Penguin, 1971.
Hammerton, J. A. "Chapter 18: Bleak House." The Dickens Picture-Book. The Charles Dickens Library Edition. London: Educational Book, 1910. XVII, 366-97.
Vann, J. Don. "Bleak House, twenty parts in nineteen monthly instalments, October 1846—April 1848." Victorian Novels in Serial. New York: The Modern Language Association, 1985. 69-70.
---
Created 4 March 2021