Phiz's Engravings for
Bleak House

(1852-53)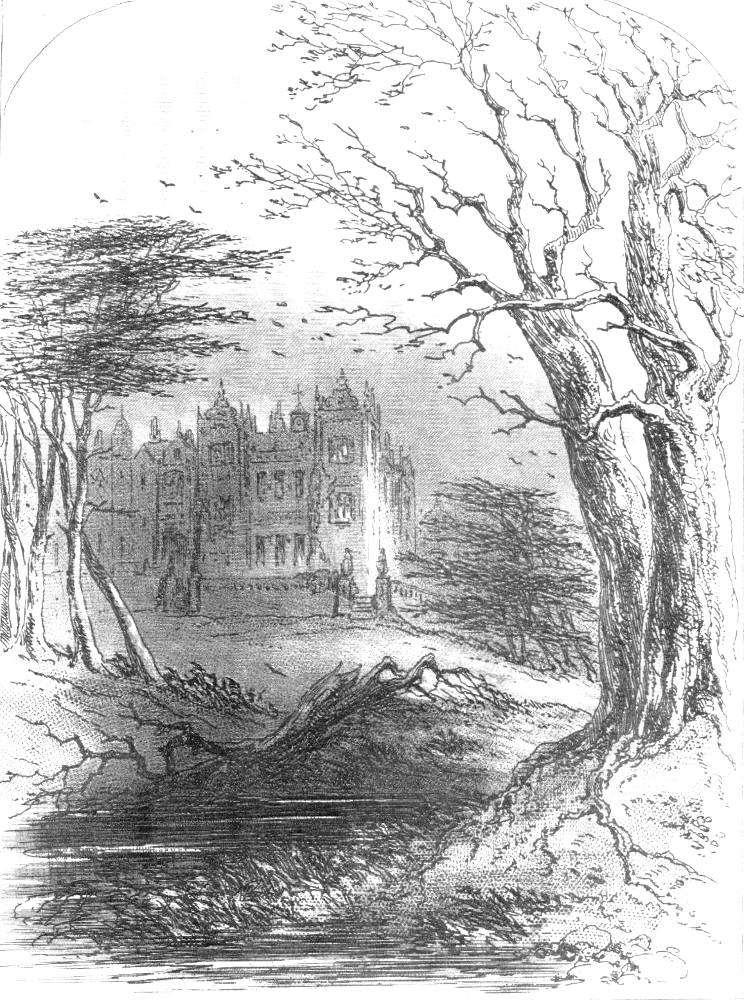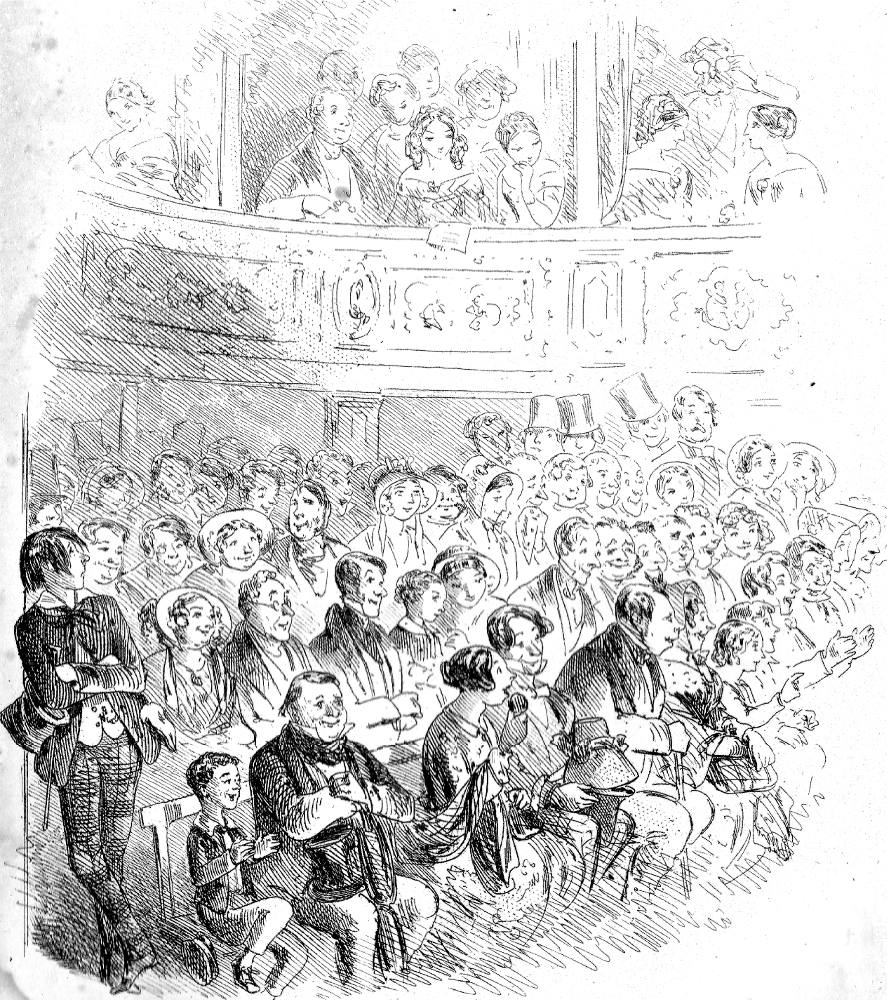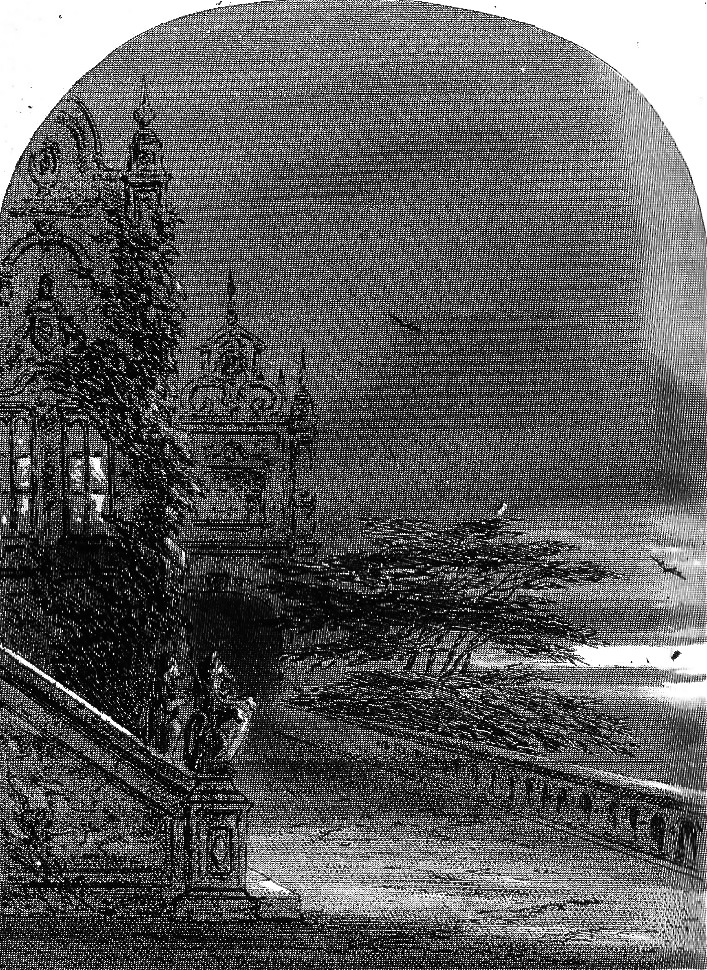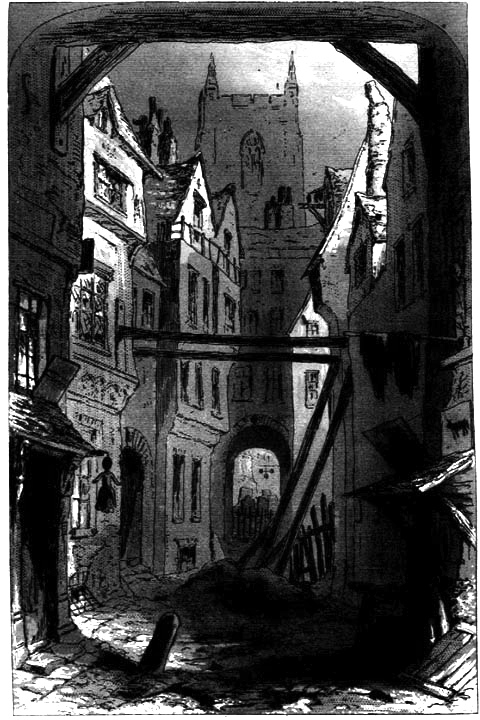 Comparing the plates that appeared in the first edition of Bleak House to a good modern edition, such as the volume in the New Oxford Illustrated Dickens, gives us an idea of how the Victorian reader might have experienced the plates by Phiz. In the first place, whereas the illustrations in the New Oxford edition appear on a page 7 3/16 x 4 ¾ inches, those that Bradbury & Evans published in 1853 appeared on a page 8 7/16 x 5 inches. The paper on which the illustrations were printed provides a more important difference than their slightly larger page: in the modern edition the plates appear on the same paper as does the text of the novel, and this arrangement permits printing text on the reverse of each illustration. In contrast, the original bound volume edition printed the plates on much heavier stock; in the modern edition the text bleeds through slightly, but in the 1853 version it does not, thus making the plates look somewhat better but also more important.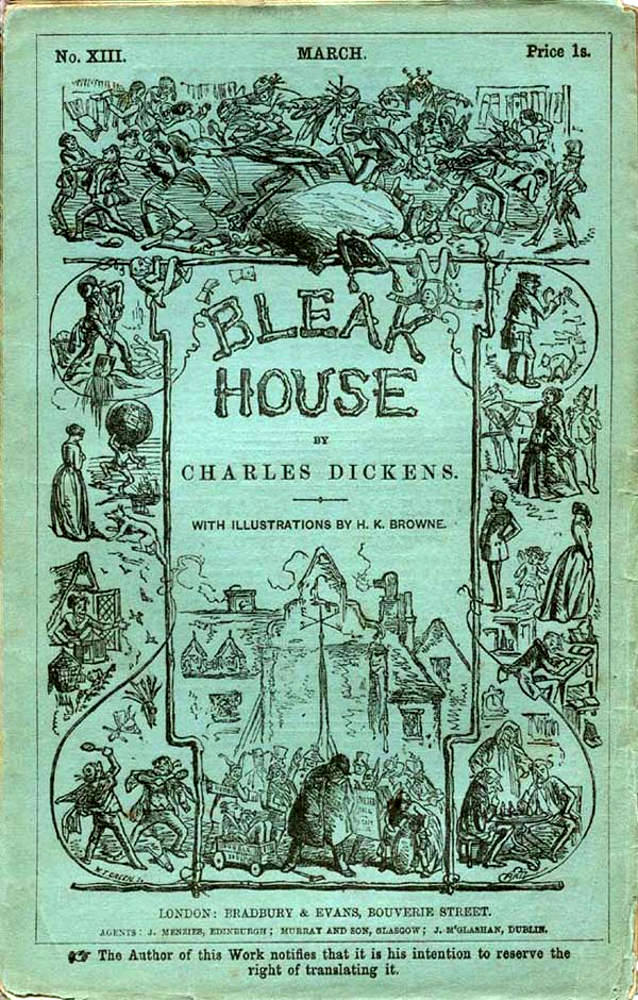 On the whole, the New Oxford Illustrated Dickens plates for Bleak House are quite good, but those in the original often seem darker and slightly more dramatic, something particularly apparent when one compares the modern frontispiece and title-page with the 1853 version: even though my copy of the Bradbury & Evans edition shows considerable foxing on the frontispiece/title-page spread, the illustration of Chesney Wold has much more intensity. In addition, Oxford chose to insert an image of the Rev. Chadband printed in brown ink that has been abstracted from Mr. Chadband 'Improving' a Tough Subject, a plate that appears halfway through the novel. Chadband, one of Dickens's mocking portraits of Evangelical clergymen, has only an incidental role in the novel, and although his image makes a nice decoration on the title-page, the two-page spread no longer has the thematic contrast of the original, which contrasts Jo, the crossing-sweeping boy who is always told to "move on" with Chesney Wold — an arrangement that juxtaposes two of the main settngs of the novel, both of which have significance for Esther's mother, Lady Dedlock. — George P. Landow
[The following table follows The "List of Plates" in The Bradbury & Evans 1853 one-volume first edition of the novel, which originally appeared in monthly parts. In The 1853 version all titles of plates appear in full caps, and the pages listed are those facing the illustration.]
Related Material, including Other Illustrated Editions
Bibliography
Cohen, Jane Rabb. Charles Dickens and His Original Illustrators. Columbus: Ohio State U. P., 1980.
Dickens, Charles. Bleak House. London: Bradbury & Evans. Bouverie Street, 1853.
_______. Bleak House. The New Oxford Illustrated Dickens. London: Oxford University Press, 1948.
Steig, Michael. Chapter 6. "Bleak House and Little Dorrit: Iconography of Darkness." Dickens and Phiz. Bloomington & London: Indiana U. P., 1978. 131-172.
Vann, J. Don. "Bleak House, twenty parts in nineteen monthly instalments, October 1846—April 1848." Victorian Novels in Serial. New York: The Modern Language Association, 1985. 69-70./
---
Created 16 December 2007

Last modified 31 January 2021